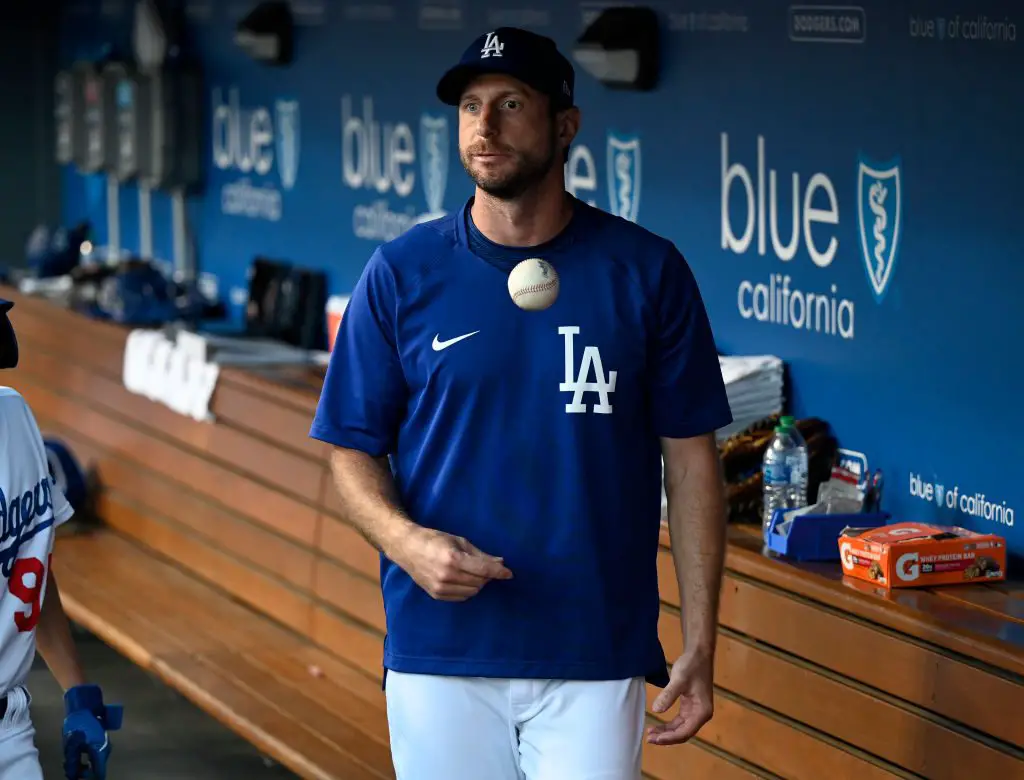 Dodgers Team News
Dodgers: Max Scherzer Talks About Almost Joining the Padres in San Diego
Remember that brief hour or two when Max Scherzer was heading to the Padres at the trade deadline? The Padres certainly do. Of course, we know that Mad Max thankfully put on Dodger blue and white over Padre brown and ugly at the deadline and has been a stabilizing force in a rotation that has dealt with injury after injury in 2021.
Still, on Wednesday, the Dodger pitcher was asked about that whirlwind period where even he thought he was heading to San Diego.
I even thought I was going to be a Padre. Usually Twitter can sniff out anything and it was coming through on Twitter that I was getting close to being a Padre. Obviously, that was one of the teams I was going to accept a trade to … but it's funny how things happen. That's the way baseball goes. It didn't happen and I'm a Dodger.
The future Hall of Famer is 3-0 in 4 starts with Los Angeles, posting a 2.11 ERA with 31 strikeouts over 21.1 innings pitched. His trade to LA has proven to be one of the sure-fire wins of the deadline so far.  
Max is set to face the Padres for the first time with the Dodgers in a marquee matchup against former Dodger Yu Darvish. First pitch is scheduled for 6:10 PM in San Diego.
Have you subscribed to our YouTube Channel yet? Subscribe and hit that notification bell to stay up to date on all the latest Dodgers news, rumors, interviews, live streams, and more!
NEXT: Return of Julio Urías Helps Create an 'Elite Rotation' in the Eyes of Roberts