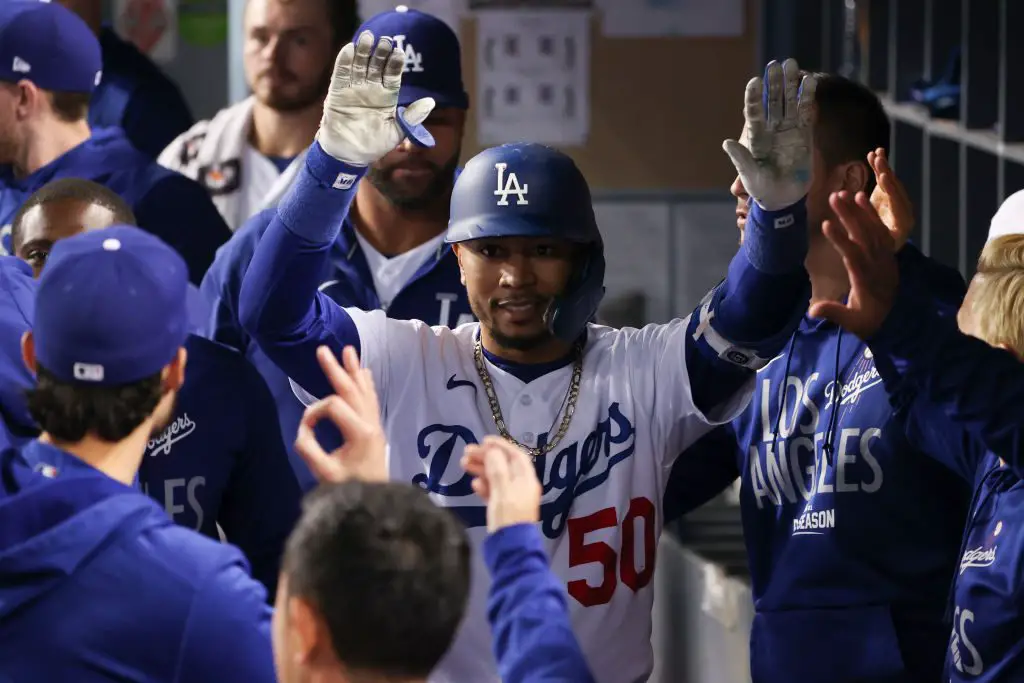 Dodgers Team News
Dodgers: Mookie Betts Puts His Faith in Walker Buehler and, Now, Julio Urias
The Dodgers live to fight another day after a gutty performance by the Buehl-dog, Walker Buehler, on Tuesday night. Pitching on short rest, Walker made it through 4.1 innings while allowing just one run. He threw 77 pitches just four days after throwing 99 in NLDS game 1.
If LA loses, the season is over and the questions get uncomfortable quickly. With that in mind, it was a no brainer for Dave Roberts to turn to Buehler for the do-or-die game 4 against the Giants. And for outfielder Mookie Betts, he 100% agreed that was the right call.
I just know when our backs are against the wall, we have a guy named Walker Buehler that gets us out of it.
Of course, Mookie did his part to give Buehler some points to work with. The All-Star went 2-4 with a massive 2-run home run in the 4th inning, finishing with 3 runs batted in by the end of the night. Along with Mookie, the top 4 hitters in the lineup — all of which have struggled mightily over the first three games of the division series — broke out with 8 hits en route to the 7-2 victory at Dodger Stadium.
Now, there will be a decisive game 5 back up in San Francisco. And for Mookie, he's ready for the other homegrown ace to send the Dodgers on to the NLCS.
Now Julio has to bring us home.
Julio Urias will get the ball against Logan Webb of the Giants on Thursday and for of Dave Roberts, he's a big fan of Julio in that situation.
Julio wants to be the guy… he wants to be the guy.
Take a day to breathe, Dodgers Nation. We ride again on Thursday night.