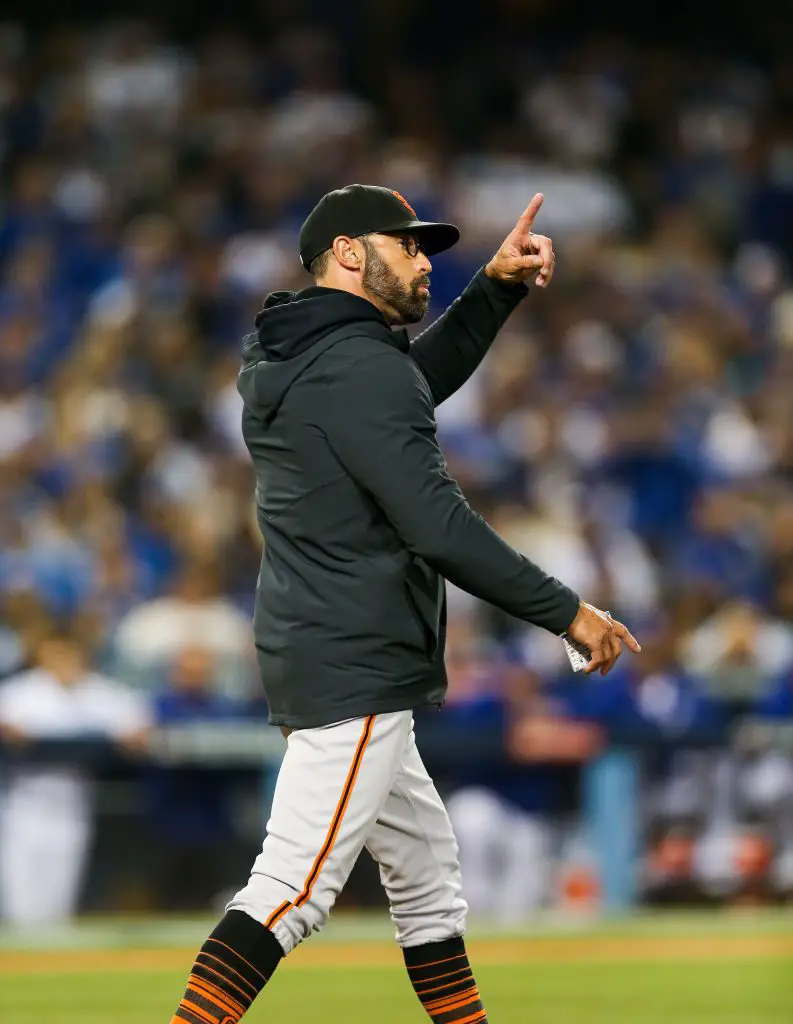 Dodgers Team News
Dodgers NLDS: Giants Name Logan Webb as Game 5 Starter, Gausman and Wood Also in the Mix
The Dodgers-Giants NLDS matchup is ending the only way it should… with a decisive Game 5 in San Francisco. The Dodgers beat the Giants 7-2 on Tuesday night to force the winner-take-all affair. LA's lineup scored two runs off of Giants starter Anthony DeSclafani before he was pulled in the second inning.
DeSclafani's short start resulted in Giants manager Gape Kapler utilizing seven relievers to try and keep the game close. After leaning on his bullpen, Kapler wasn't bashful about bringing everyone and anyone out of the bullpen for Thursday's Game 5.
"Webb with a full slate, Gausman with a full slate. I don't think using Alex Wood would be completely out of the question. All of our relievers will be up and ready to pitch."
The Giants using every arm necessary isn't a surprise considering Thursday is an elimination game. The Dodgers also figure to have all hands on deck.
Alex Wood started Game 3 on Monday for the Giants and threw 83 pitches with zero runs allowed. A successful, but high-stress start for the lefty. However, Wood has plenty of experience coming out of the bullpen thanks to none other than the Dodgers.
Starter Kevin Gausman has been the Giants ace, but struggled in the second half of the regular season (4.42 ERA). The Dodgers tagged Gausman for four earned runs in their 9-2 Game 2 victory on Saturday. Gausman simply couldn't locate his split-fingered fastball in the first two innings-his signature pitch.
If the Giants righty can control his splitter, the Dodgers will have their work cut out for them.
Final Thoughts
The Dodgers and Giants have been the two best teams in baseball all year. It's only fitting that it all comes down to a winner-take-all playoff showdown…
Like the Dodgers, the Giants will be throwing the kitchen sink.
Dodgers: Walker Buehler Demanded the Ball for Game 4