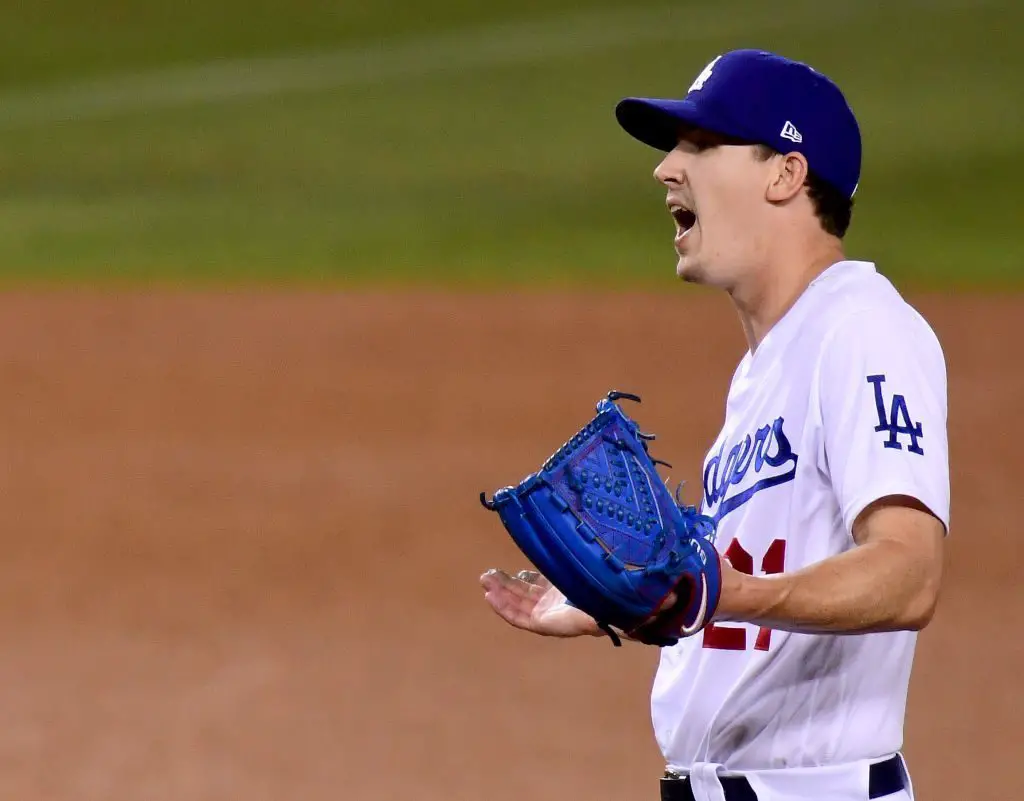 With the Dodgers facing elimination tonight, the Dodgers weren't sure who to turn to. Earlier today the team announced that Walker Buehler would get the ball for the win or go home game. This will be Walker's first time pitching on 3 days rest, so there's no telling why to expect or how long.
The Dodgers have Tony Gonsolin or David Price on the roster as well who could eat up innings for the team early in the game, yet Dave Roberts revealed that going with Walker became more of a reality after he was approached by the 27-year telling him he wanted the ball.
"Taking down as many outs as we can with the best arms available was the original thought. Walker actually brought it up to us. We were late in kind of deciding since we wanted to make sure he woke up today feeling good. Once he came today and felt good, it was a no brainer. How long he can go, that will be dictated on how well he's throwing the baseball and how he feels."
How ever many innings Buehler can eat up would be huge for the team's chances. He threw 6 1/3 innings on Friday night allowing 3 earned runs, one of them being a 2-run home run by Buster Posey. Still Walker has had a tremendous year, one that could possibly net him a Cy Young Award. His determination to right the ship and make up for his last outing hopefully pays off. 
"Having the player initiate the conversation and owning it I think bodes well for us."
The postseason has been where he has truly shined since his arrival in the big leagues. In 67 2/3 innings, he has posted a 2.53 ERA. Buehler has proven time and time again he can rise to the occasion and put the team on his back when it matters the most. However, the offense has not had his back much this season, but if that can change, Los Angeles would survive another day. 
Why Dodgers Offense Is Struggling, Stars Need to Step Up, Mookie, Turner, Seager, Lineup Shakeup!