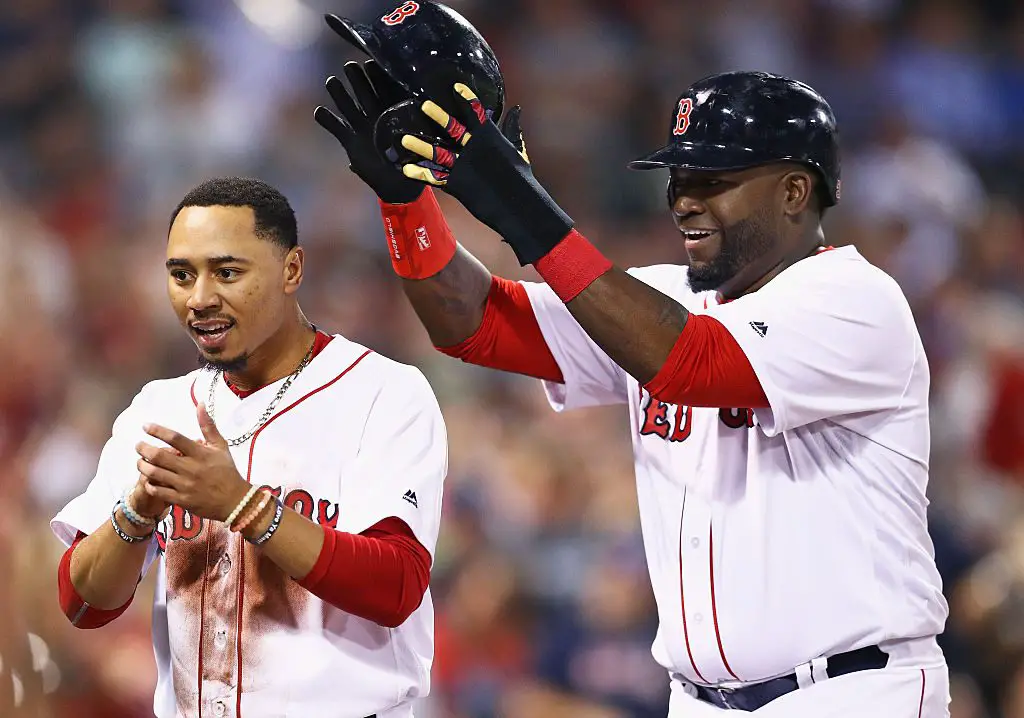 Former Boston Red Sox superstar David Ortiz is officially headed to the Hall-of-Fame. In his first year of eligibility, Ortiz was included on 77.9% of 2022 HOF ballots. Candidates need 75% to earn election. Current Dodgers outfielder Mookie Betts congratulated his onetime teammate in Boston over social media.
Betts praised his "Big bro" and thanked him for his continued contributions to the game of baseball. This past October, David Ortiz earned top marks for his studio work with Fox Sports. Ortiz helped turn the Fox Sports playoff coverage into an entertaining and insightful show.
Mookie and Big Papi were teammates in Boston from 2014-2016. In Ortiz's final MLB season in 2016, he and Betts headlined a Red Sox team that won the AL East. That season, the two combined for a staggering 69 hime runs and 140 RBI. Ortiz (1.021) and Mookie (.897) led all Boston hitters in OPS.
There's no doubt that veteran Oritz played a significant role in Betts' development.
One day, Betts might be joining his former Red Sox teammate in Cooperstown.
Looking for more Dodgers News? Subscribe to our YouTube Channel! Subscribe and hit that notification bell to stay up to date on all the latest news, updates, rumors, interviews, live streams, and more!
Sandy Koufax vs. Clayton Kershaw: Who is the Greatest Dodgers Pitcher of All Time?