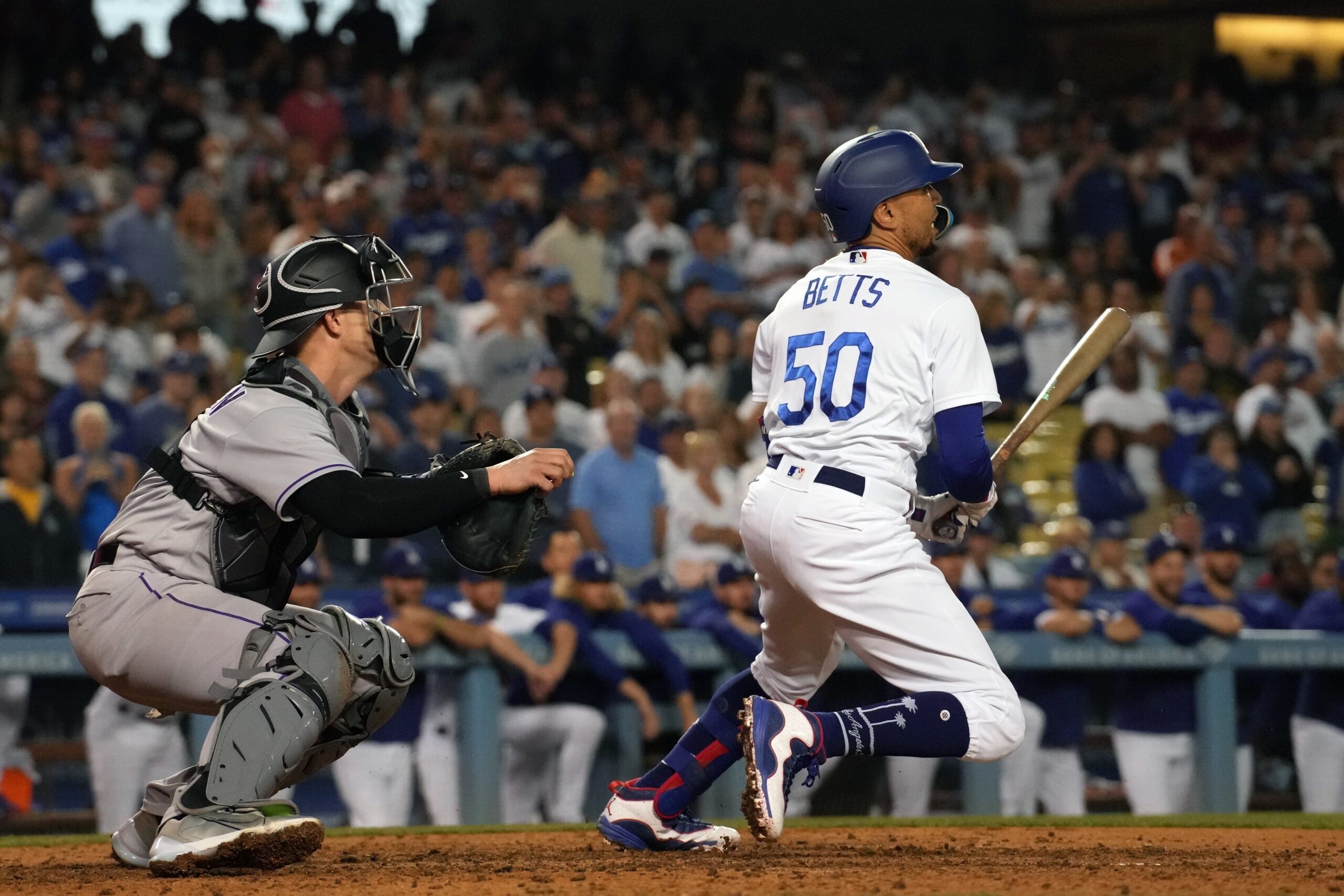 Dodgers Team News
Dodgers: Mookie Betts Reveals Secret Handshake with LA insider After Walk Off
The Dodgers completed the sweep of the visiting Colorado Rockies on Wednesday night, but it was far from a typical game. Colorado scored the first run of the game on a throwing error from Cody Bellinger. LA scored the tying run in the bottom of the seventh on a wild pitch. The Dodgers bats logged just five hits against a starter, José Ureña, who owns a career ERA of 4.73. Despite a bizarre game, it ended with the first walk off of Mookie Betts' Dodgers career.
With Colorado sporting a five-man infield and the bases loaded, Betts chopped a ball just behind the mound as two Rockies infielders converged on the ball. The ball was fielded, but it was too little, too late. The lightning fast Cody Bellinger was screaming towards home and scored the winning run without a throw to the plate.
After the dugout clearing on-field celebration, Betts approached SportsNet LA's Kirsten Watson and the two revealed their secret handshake to the world. It was as smooth as a Trea Turner slide. 
After sweeping Colorado, Betts and the Dodgers own a 52-29 record and are on pace for a 104-win season. There's plenty of season left, but despite injuries and some cold bats, LA is still one of the best teams in baseball. 
A fact worthy of a handshake. 
Have you subscribed to our YouTube Channel yet? Subscribe and hit that notification bell to stay up to date on all the latest Dodgers news, rumors, interviews, live streams, and more!
Dodgers News: 3 Top LA Prospects Playing in the Futures Game