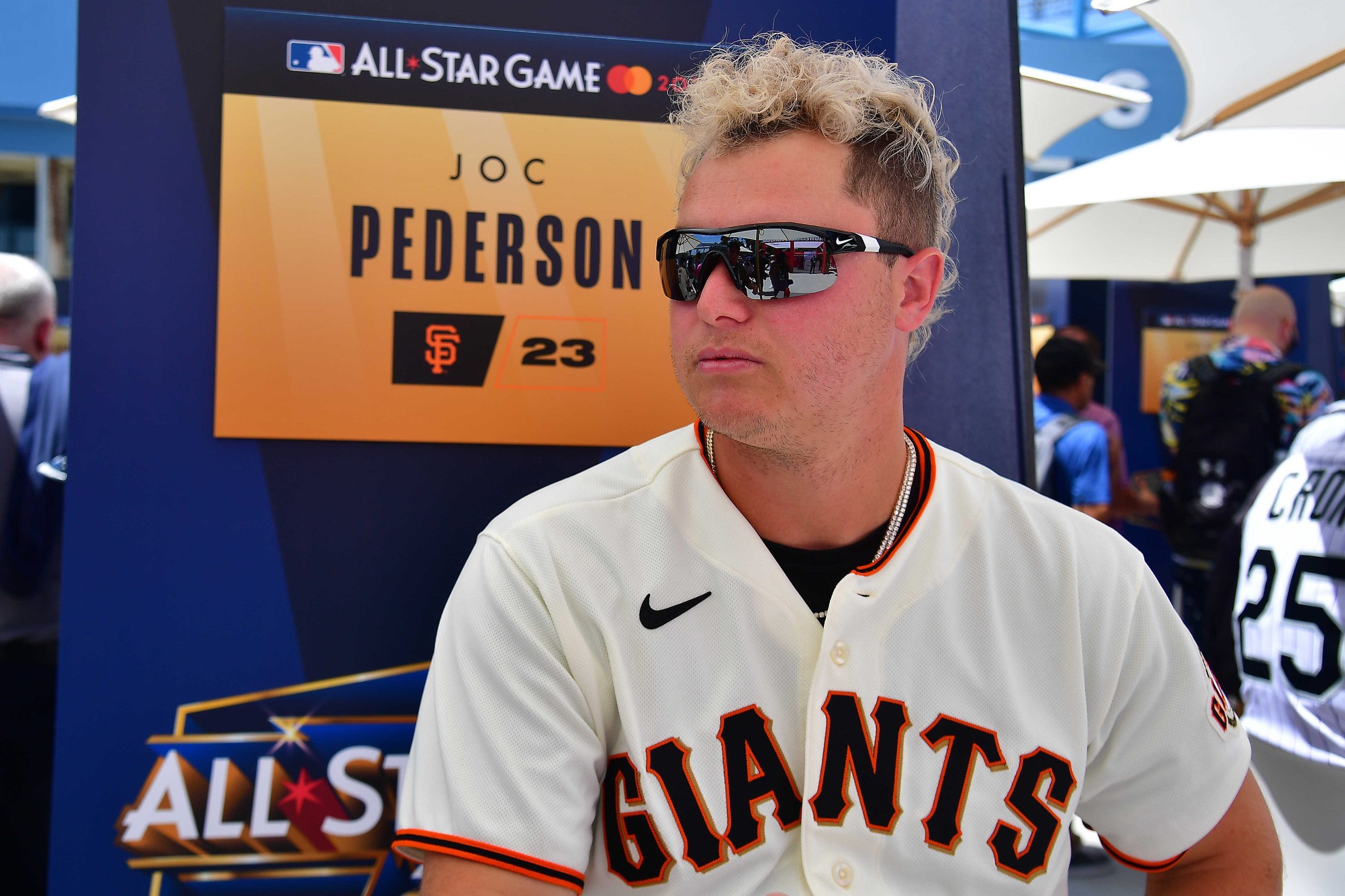 Dodgers Team News
Dodgers News: All-Star Joc Pederson Playfully Pokes Fun at LA Fans Booing Him
There will plenty of familiar faces at the MLB All-Star Game tonight at Dodger Stadium. The Dodgers netted six All-Stars total, headlined by Clayton Kershaw, who will be making the first All-Star start of his career, and NL starters Trea Turner and Mookie Betts. Freddie Freeman, Tony Gonsolin, and Tyler Anderson also made the roster.
However, there's a few notable former Dodgers that will also see some action in the 92nd MLB All-Star Game. Manny Machado and Albert Pujols both made the NL squad, and old LA fan favorite Joc Pederson earned a starting outfield spot.
In a recent interview, the longtime Dodgers outfielder, who now plays for the arch rival San Francisco Giants, reflected on making another appearance at Dodger Stadium.
"I guess it'll be nice to be in that stadium and not get booed."
He then took a joking jab at Dodgers fans and how they've handled his many return visits to Dodger Stadium since he and LA parted ways following the 2020 world championship season.
"About three days later, they'll probably switch it up and start booing me again. It's all good, I get it."
Pederson spent his first seven big league seasons with the Dodgers and was selected to the 2015 NL All-Star team after a scorching start to the season (.851 OPS & 20 home runs).
To his credit, the now two-time All-Star, is ready for however Dodgers fans in attendance at the All-Star Game respond to hearing his name announced.
Have you subscribed to our YouTube Channel yet? Subscribe and hit that notification bell to stay up to date on all the latest Dodgers news, rumors, interviews, live streams, and more!
Dodger Stadium Parking Guide for 2022 MLB All-Star Game with SECRETS and More!