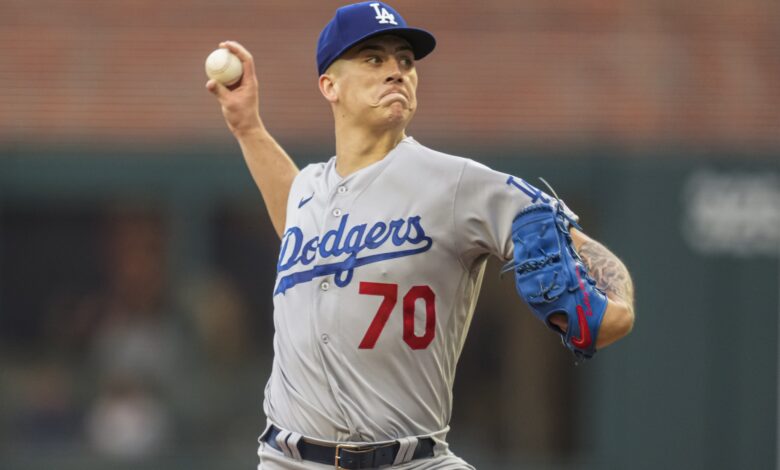 Dodgers Team News
Dodgers News: Andrew Friedman Has Complete Confidence in Bobby Miller Heading Into 2024 Season
During the 2023 season, the Los Angeles Dodgers had tons of rookies who made their major league debuts. Bobby Miller was perhaps the most impressive rookie pitcher throughout the entire season.
While he didn't perform well in the NLDS against the Arizona Diamondbacks, Andrew Friedman still had confidence in Miller if the Dodgers had Game 5 in the NLDS.
"I feel very strongly that Bobby Miller was ready for October," Friedman said "Had he pitched again, I would have bet on him."
Miller, pitching on 7 days' rest, lasted only 1.2 innings and allowed 3 runs in Game 2. Unlike Clayton Kershaw who couldn't throw 90 miles-per-hour, Miller had so much adrenaline that he was throwing 102 miles-per-hour. He was amped and his command suffered.
On five days' rest, Miller would have performed better. By a Game 5, he would have appeared in the postseason before, so his nervousness should have disappeared. With normal rest, Miller would have his customary good control.
Since his major league debut against the Atlanta Braves, Miller had been a reliable starter. During the season, he learned how to control his emotions on the mound. He didn't usually allow a rally to go out of control.
Even if the Dodgers acquire multiple starting pitchers this offseason, Miller will be in the 2024 starting rotation. As he matures as a major league starting pitcher, Miller could become an ace of the Dodger starting rotation. 
Photo Credit: Dale Zanine-USA TODAY Sports
Have you subscribed to our YouTube Channel yet? Subscribe and hit that notification bell to stay up to date on all the latest Dodgers news, rumors, interviews, live streams, and more!