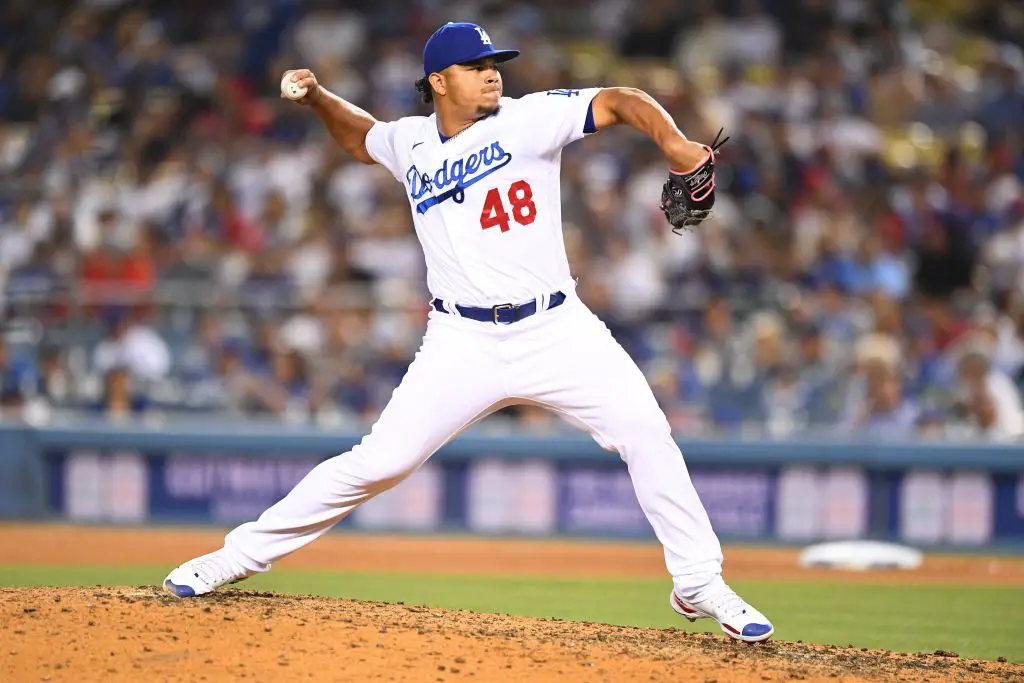 No one has ever been in doubt that Brusdar Graterol has the potential to be an elite reliever. With a blistering fastball and ability to mix in a slider, the Dodgers are excited about his future for a good reason. 
But Brusdar seems to once again be stepping it up when it matters the most. Across 7 postseason appearances for the Dodgers, Gratereol has been hit with just 1 run and has punched out 5 batters. HIs appearance in Game 5 is what had media and fans talking though. 
Graterol came out firing and was incredibly efficient with his pitch count on a night when Dave Roberts needed it most. After the game, Doc talked about some of his success and even mentioned that he added in a new pitch: the cutter. 
He did, he added it about a month and a half ago. And the driver was Conor McGuiness and Brusdar just really bought into it and it's kind of opened some things for him against left. 
Graterol has been tracked as throwing the cutter 39 times during the regular season. Of those, 38 of them came against left-handed hitters. So it sounds like the Dodgers wanted to give him more weapons to get left-handed batters out. 
And he's going to need to add those sorts of weapons. In his very young career, left-handed hitters have had far more success off of Graterol than right. If he can get that slider mixed in effectively, he is going to have a very long career at the back end of the Dodgers bullpen. 
Dodgers Still Leaning on Justin Turner to Navigate Another October Run