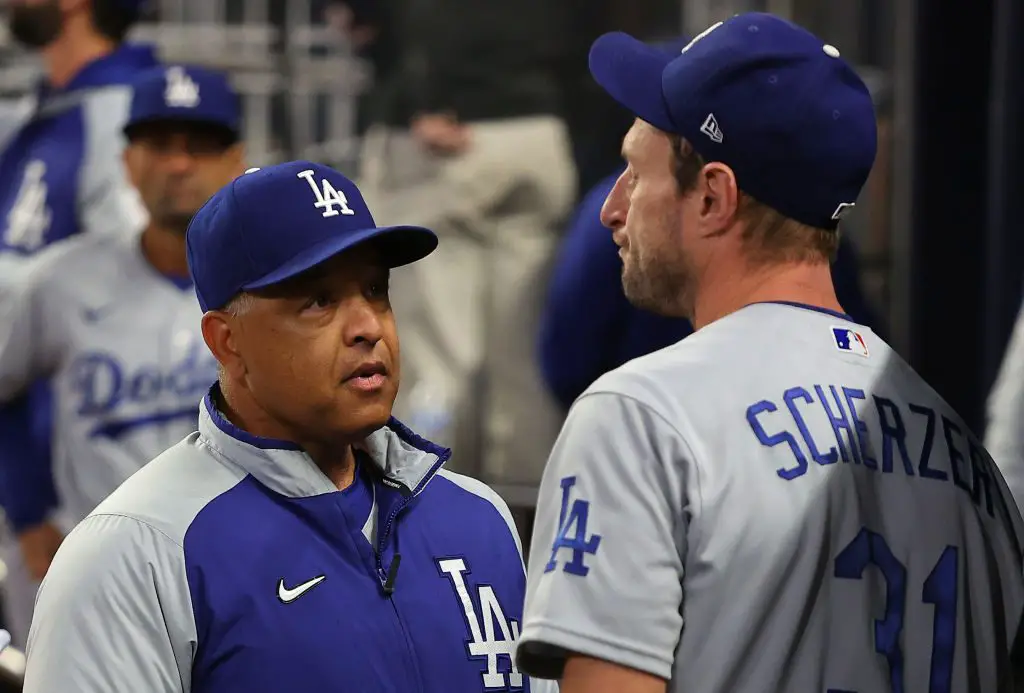 The Dodgers and Braves will play Game 6 of the NLCS in Atlanta on Saturday afternoon or evening. Depending on how the ALCS shakes up, the time could be adjusted to later in the day rather than in the afternoon. 
It was supposed to be Max Scherzer on the mound for Game 6 looking to keep the Dodgers alive. After throwing a bullpen game on Thursday night in Los Angeles, it was lining up so that Los Angeles could finish the series with Scherzer and then Walker Buehler. 
But according to the LA TImes' Jorge Castillo, that will not be the case. The Dodgers are not going to be starting Scherzer in Game 6 against the Braves. And while the exact starter has yet to be revealed, that's a big deal in a potential elimination game. 
According to some sources, the Dodgers did not see Scherzer's arm bounce back the way they had hoped from his last start. The veteran hurler described his arm as feeling dead after he came out of the game on Sunday in Atlanta. He threw just 79 pitches and made it into the 5th inning in that outing. 
For the moment, it's very unclear what direction the Dodgers would go without Scherzer ready. Walker Buehler would be going on just 3 days of rest if they chose to start him, and no other starter is remotely close to being ready. 
One option could be David Price, who has yet to throw in the NLCS and has not thrown in a game since October 2nd. But that would once again mean that the Dodgers would need to go with a bullpen game once again. 
Dodgers: Albert Pujols Reflects on His Time in Los Angeles And How He Has Been Embraced