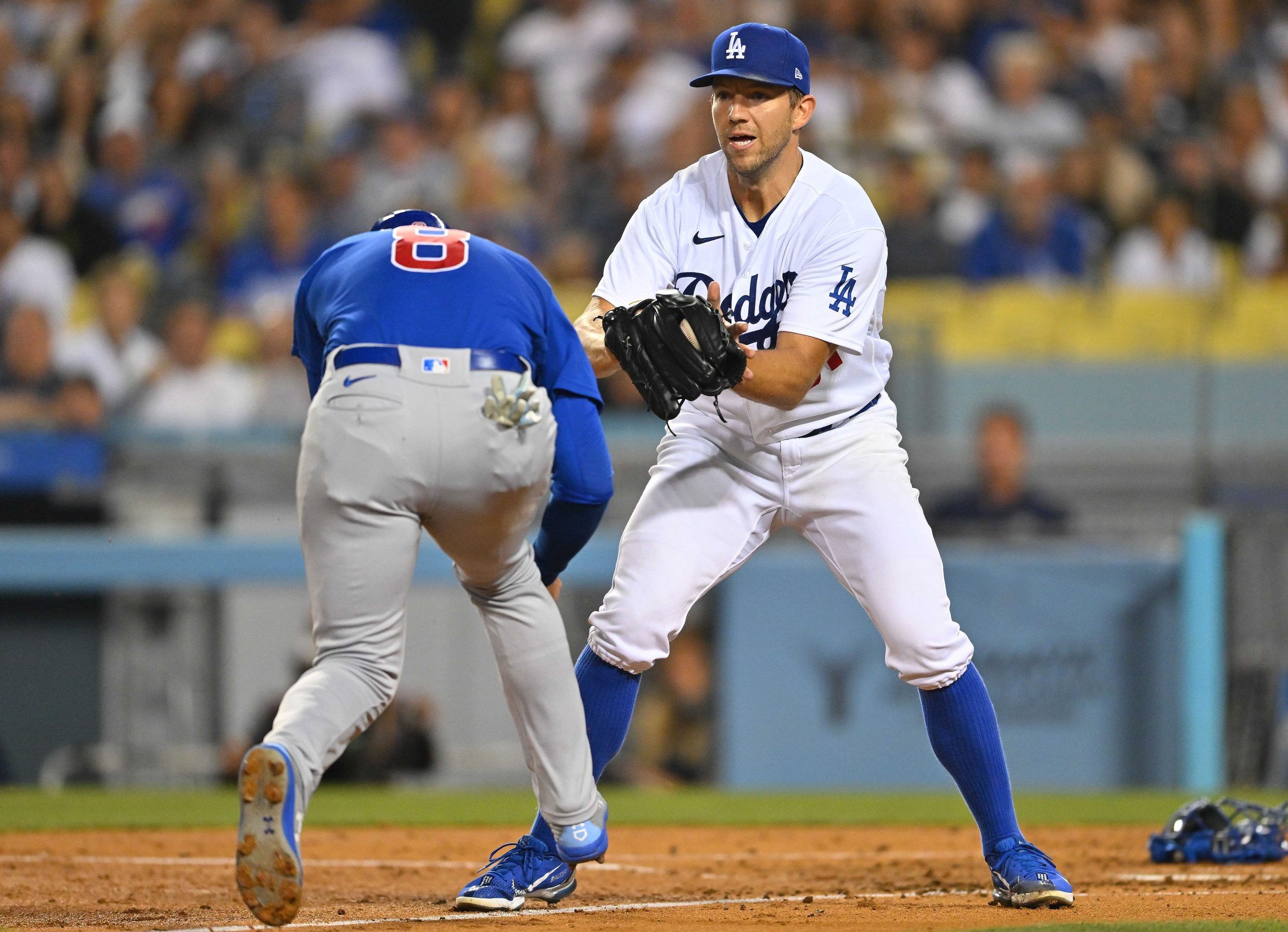 Dodgers Team News
Dodgers News: Controversial Tyler Anderson Moment Sets Internet Ablaze
The Dodgers and Cubs kept fans on the edge of their seats for the second night in a row. After the Cubs raced ahead to a 3-0 lead, the Dodgers clawed their way back into the game and then sent it to extra-innings on a Mookie Betts sacrifice fly in the bottom of the ninth. Catcher Will Smith hit the second walk off hit in the last three night for the Dodgers, but everyone is talking about the play at the plate between Tyler Anderson and Cubbs outfield Ian Happ.
In the sixth inning, Happ got caught in a rundown between home and third.
Anderson was covering home and after third baseman Justin Turner flipped Anderson the ball, Happ lowered his shoulder to try to plow through Anderson.
Anderson simultaneously tagged him out, and then shoved Happ to the ground.
Happ clearly wasn't happy about the shove from Anderson, and Anderson clearly wasn't happy about the shoulder from Anderson.
jeez pic.twitter.com/o0sYJoGN0d

— Jomboy Media (@JomboyMedia) July 9, 2022
After the game, Anderson discussed the incident and said he respected Happ for playing hard (quotes via OCR's Bill Plunkett).
"I don't know – it seemed like he kind of thought he was out and I don't know if it was intentional or not, but he just went head and shoulder down as I caught it.It was not what I was expecting. I understand it. I respect guys that play hard. You want to play hard and get a run there. I'm all for it."
This isn't Anderson's first time being at the center of a controversial play. Back in April, the hurler's interaction with Joey Votto,after decking the 2010 NL MVP with a wild pitch, was also the subject of plenty of chatter. 
But in both moments, Anderson diffused the situation with his post game comments about respected how each individual player plays the game.
Have you subscribed to our YouTube Channel yet? Subscribe and hit that notification bell to stay up to date on all the latest Dodgers news, rumors, interviews, live streams, and more!
Dodgers News: Mookie Betts and Trea Turner Named All-Star Game Starters