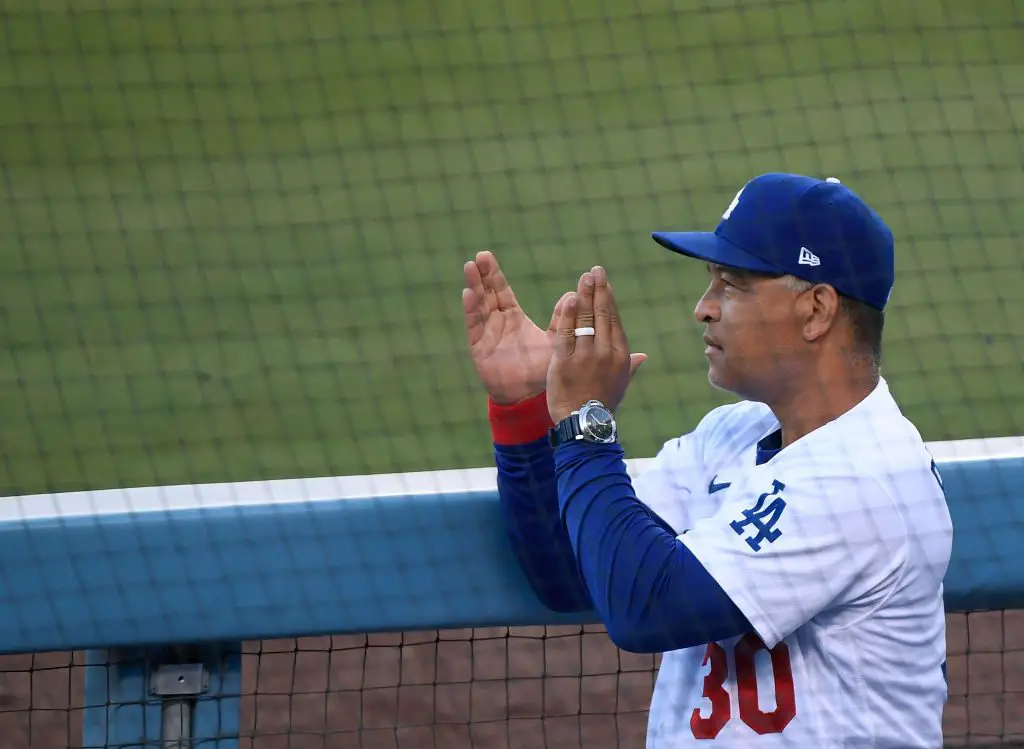 Dodgers Team News
Dodgers News: Dave Roberts Gives the Giants Credit on Winning the Division
This year was not only exciting for the Los Angeles Dodgers but the San Francisco Giants. Both teams had a big year, with a lot of big wins. The Giants ended their season 107-55, which sent the Dodgers to the Wild Card spot.
After Sunday's win, Dodger manager Dave Roberts talked about LA being second in the NL West and the Giants overall season.
To go through what we went through and win a lot of ballgames, it was a great regular season. It really was. You have to give credit to the Giants. They had an even better regular season. … They took it from us. I don't think we just gave it away. Our guys didn't waver all year. So it's not the path we planned out. But now our focus turns to Wednesday and winning a ballgame on Wednesday.
Not ideal for the Dodgers to have to play the Wild Card game considering they were only one game behind the Giants with 106 wins. This team has worked tirelessly to get to where they are. LA has been battling injury after injury, even right as the regular season came to an end. Now, they need to figure how they are going to move forward.
Dodger right-hander Walker Buehler echoed that sentiment.
"It is what it is," Walker said of the second place finish despite 106 wins. "We played some really, really good baseball. There's a lot of things running around about teams that won this many games and didn't win the division. But I think we still feel good about that. We won a lot of baseball games and we feel good about ourselves walking into the playoffs."
The Dodgers will be playing the St. Louis Cardinals on Wednesday, October 6th at Dodger Stadium. If they win on Wednesday, they will play the Giants in the National League Division Series on Friday in SF. 
NEXT: Could We See a 2017 World Series Rematch in 2021?