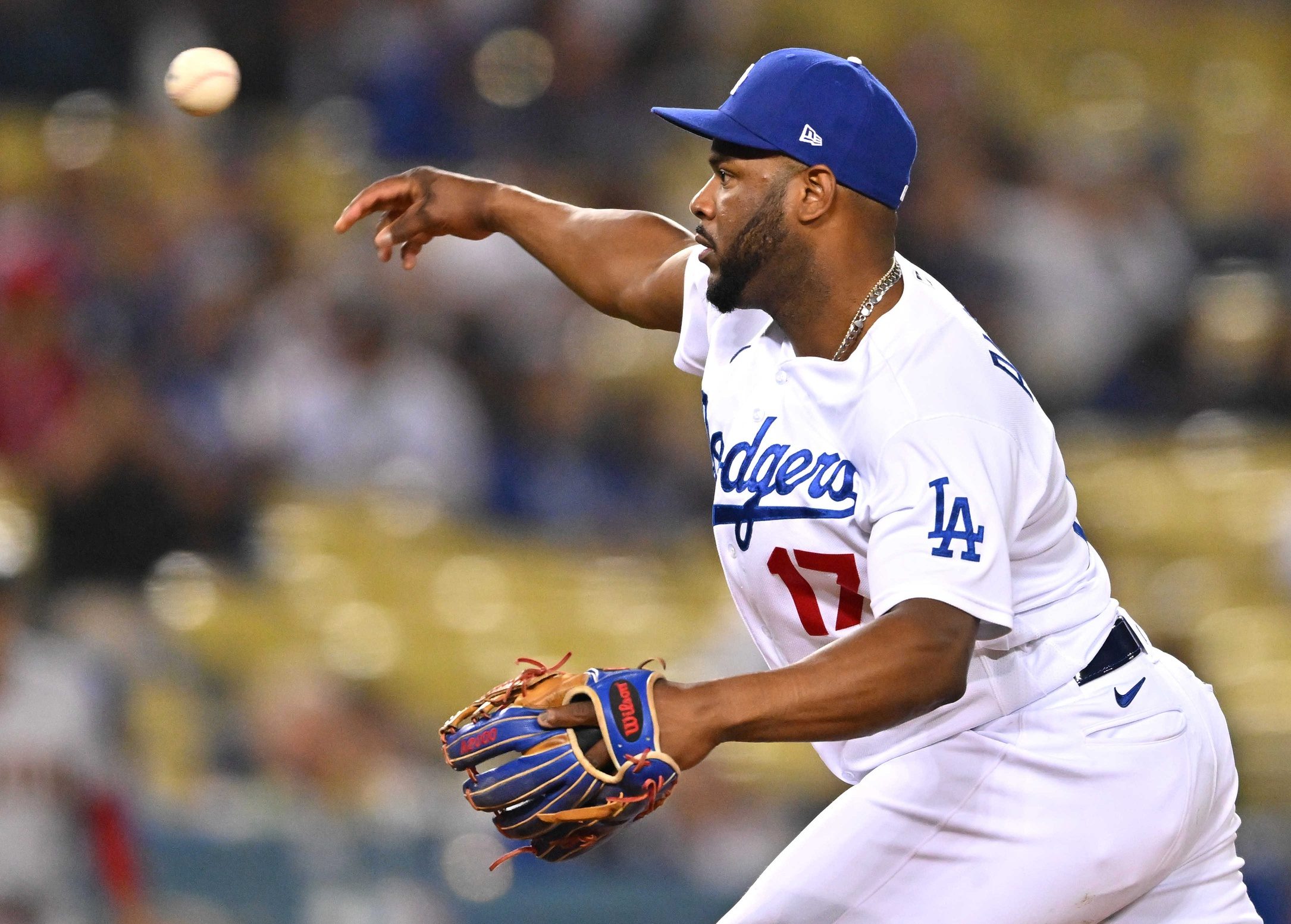 Dodgers Team News
Dodgers News: Hanser Alberto Confident in a Joey Gallo Resurgence in LA
The Dodgers did trade for a two-time All-Star outfielder at the deadline, it just wasn't Washington Nationals superstar Juan Soto. The San Diego Padres pulled off a massive trade for Soto, as LA went out and grabbed struggling lefty-slugger Joey Gallo from the New York Yankees.
Dodgers fans weren't exactly enthused about losing out on Soto and settling for Gallo. The two-time Texas Rangers All-Star is hitting .159 this year and continues to strikeout at a prolific rate.
That being said, one of Gallo's new teammates, Hanser Alberto, has all the confidence in the world that the Dodgers organization will make Gallo their latest successful reclamation project.
Aqui lo vamos arreglar,usted vera hermano https://t.co/yEV2h9ayeK

— Hanser Alberto (@elpotroalberto) August 2, 2022
According to Google translate, Hanser's quote means:
"Here we are going to fix it, you will see brother."
Gallo has plenty of pop, hitting more than 35 home runs in three of the last six seasons, but his OBP has plummeted since a career high .389 mark in 2019.
This year, Gallo has a .621 OPS and in a recent video, didn't appear to be enjoying his time playing in front of the Yankees fan base. 
In the last three seasons, the slugger has a .324 OBP and a .185 batting average. He also has the distinction of leading the AL in walks in 2021 (111) and MLB in strikeouts (213) last season.
Even if the Dodgers can't fix Gallo, the two-time Gold Glover can play both corner outfield positions and has played 178 games between first and third base. Freddie Freeman owns first for the Dodgers, as he should, but Gallo getting a handful of starts at third wouldn't be a surprise with Justin Turner still nursing a core injury.
The former Rangers and Yankees slugger is average at best in the infield, but ranks fifth in defensive runs saved (37) among outfielders from 2018 to 2022 with at least 3500 innings played in the outfield.
Gallo's bat might be broken, but Hanser believes he'll turn it around in LA. It wouldn't be the first time, and it probably won't be the last.
Have you subscribed to our YouTube Channel yet? Subscribe and hit that notification bell to stay up to date on all the latest Dodgers news, rumors, interviews, live streams, and more!
Dodgers News: LA Calling Up Slugging Prospect Miguel Vargas