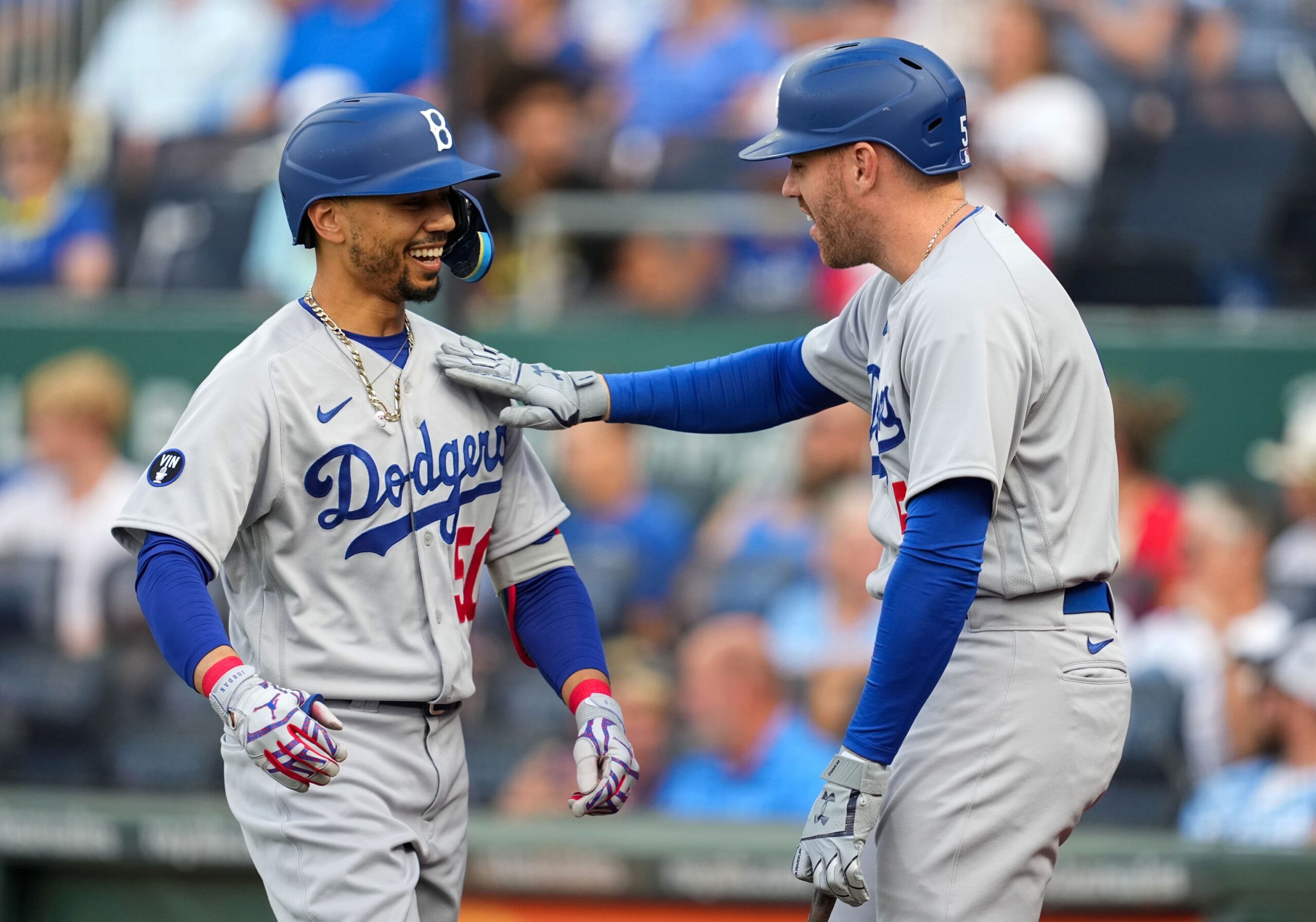 Dodgers Team News
Dodgers News: Insider Talks Freddie Freeman's Influence on Mookie Betts
A winning formula for any championship team consists of strong chemistry and iron sharpening iron. The professionalism displayed by Dodgers newly acquired first baseman Freddie Freeman, who's currently third in the league with a .320 batting average, has already made a difference for their outfielder Mookie Betts despite the huge success Betts has already brought to the team.
When you have someone who has won an MVP and two World Series titles under his belt before turning the age of 30 still willing to learn, it becomes contagious. Before Sunday's 4-0 loss to the Royals, the Dodgers were the hottest team in baseball winning 12 games in a row, all of which were won by at-least two runs.
Mookie Betts is the first player ever to win MVP and a World Series title with 2 different franchises before turning 30 years old.

h/t @EliasSports pic.twitter.com/I4kUpdYgIs

— ESPN Stats & Info (@ESPNStatsInfo) October 28, 2020
Freeman quickly became acquainted with the winning customs in Los Angeles, but the work remains consistent. The friendship between the two stars comes not only from a winning mentality, but the desire to do the little things and remain consistent away from games.
Betts has picked up on Freemans batting practice strategies with Freeman admitting to not go out and hitting balls during game days because he practices hitting ground balls to shortstop (quotes via Jessica Mendoza, Baseball Tonight with Buster Olney).
"I sit in the batting cage and hit weak ground balls to the shortstop. Do you think fans want to se that, Do you think when I come out to the field and hit ground balls? But that's what I'm working on and I don't want a big stadium and all that comes with it to change my pregame."
Betts saw this as an opportunity to do the same.
"When he told me that, I said I'm going to do that too. I've taken a lot less swings because of Freddie and what he talked about."
It's all about the little things and as long as these two continue to make each other better, we're going to be seeing a lot more wins coming from the team.
NEXT: Taking a Patient Approach to Joey Gallo's Mechanical Issues