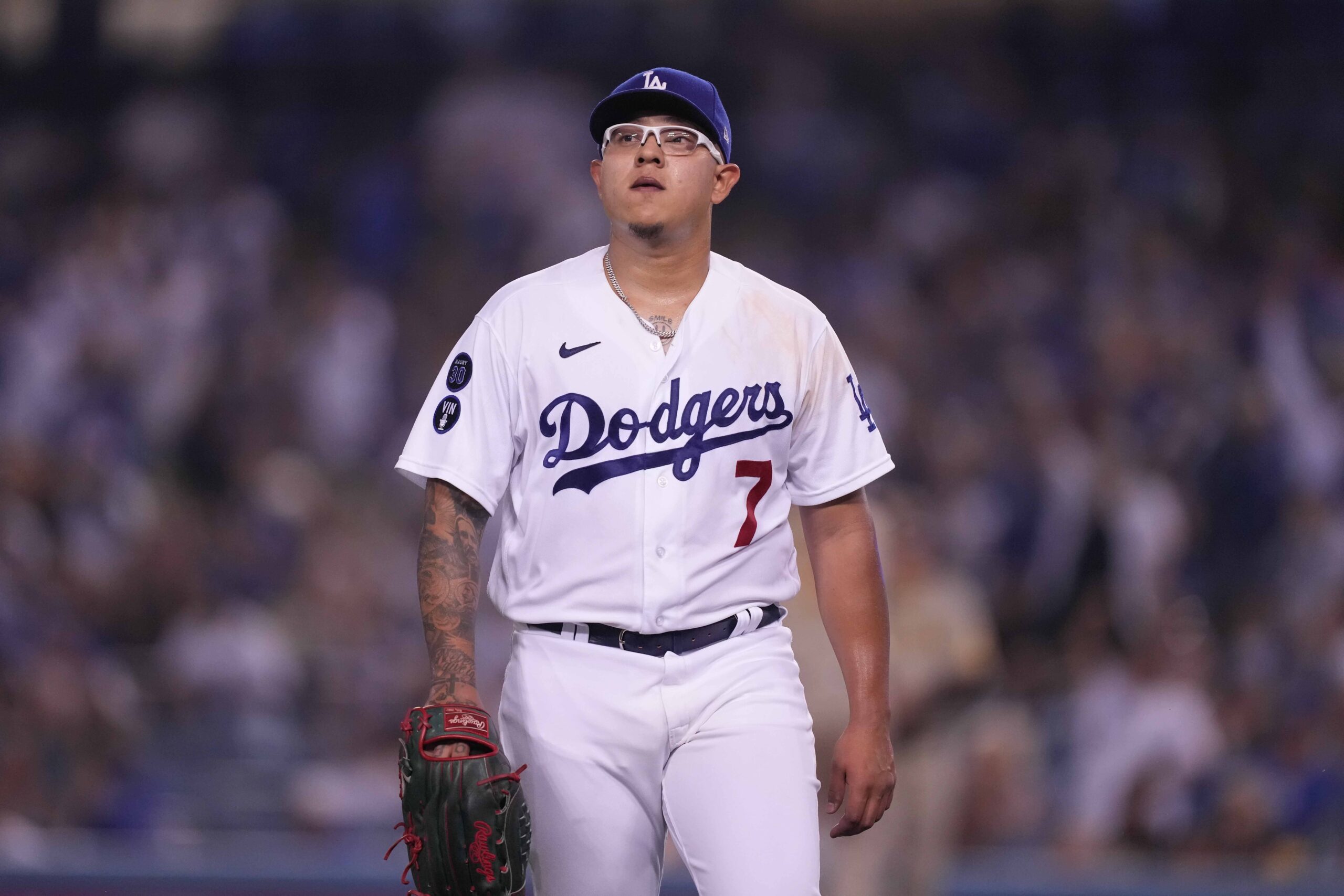 The Julio Urias disrespect continues.
Urias has finished in third place in voting for the National League Cy Young Award. The left-hander finished behind Marlins ace, Sandy Alcantara, and Max Fried of the Atlanta Braves. It's hard to make a case against Alcantara, as he was one of baseball's best pitchers all season long. But Urias continues to fly under the radar, as one of the most disrespected and under-appreciated players in the league.
In 2022, Urias went 17-7 with a National League-best 2.16 ERA. He threw 175 innings across 31 starts and was the best and most consistent pitcher on the best team in baseball.
As for Alcantara, he went 14-9 with a 2.28 ERA. He also struck out 207 batters and pitched a league-high 228.2 innings.
Julio Urías. That is all. pic.twitter.com/HffE0C7Q9G

— Los Angeles Dodgers (@Dodgers) September 18, 2022
Alcantara was deserving of the award, there's no doubt about that. But Urias has arguably been the best pitcher in baseball over the last two seasons and has absolutely nothing to show for it.
Since the beginning of 2021, Urias is a dominant 37-10 with a 2.57 ERA and 361 strikeouts. However, he doesn't have an All-Star Game appearance and finished in 7th and 2nd in Cy Young voting. The biggest accomplishment thus far in his career is getting the final out in the 2020 World Series, and there probably aren't many things that would top it. But Urias played a huge role in that postseason run, and since, has been the most consistently dominant starter in baseball. He deserves some more league-wide recognition.
Maybe next year will be the year.
Have you subscribed to our YouTube Channel yet? Subscribe and hit that notification bell to stay up to date on all the latest Dodgers news, rumors, interviews, live streams, and more!