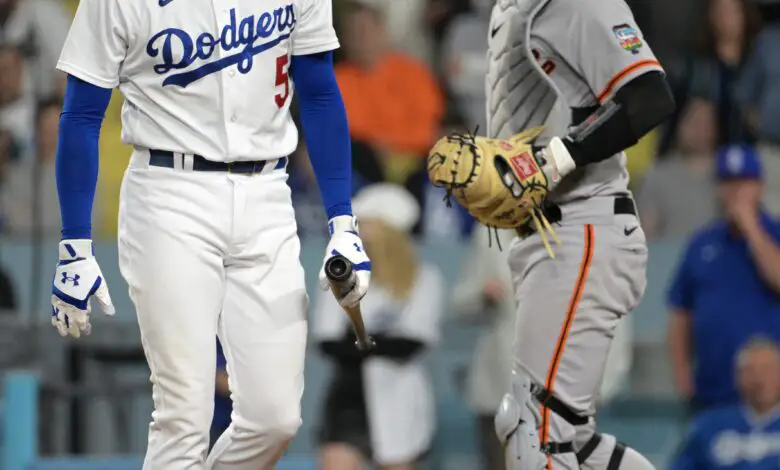 Dodgers Team News
Dodgers News: LA Analyst Slams Club, Calls for More Bunting, Small Ball
A 7-5 loss against the San Francisco Giants in extra innings leads to another disappointing result from the Dodgers Bullpen, leaving fans scratching their heads and wondering what exactly is going on wrong with the Boys in Blue in late innings.
Allowing six earned runs in five innings, there's no doubt the bullpen blew the game, but Sportsnet LA analyst and former Dodger, Jerry Hairston Jr., had plenty to say about the Dodgers' ability to hit in crucial moments.
"In order to be a championship ball club you gotta execute." @TheRealJHair expresses the importance of late game decisions. pic.twitter.com/hSnmAWemwq

— SportsNet LA (@SportsNetLA) June 17, 2023
"If you're not a a 40 home run guy, you [have to] get the bunt down."

Via Jerry Hairston Jr. – SportsNet LA
Hairston Jr., who played two seasons with the Dodgers before retiring in 2012, expressed his frustrations on the SportsNet LA Dodgers postgame show, stating that the Dodgers "gave the game away" by not being able to play great, situational baseball.
With 10 hits and 11 men left on bases, LA had a lot of trouble getting runners to home plate all night long.
"It's winning baseball games, man… especially with the bullpen's [current] struggles… we had the chance to battle back," says Hairston Jr.
With the Dodgers' inability to get runs in the moments that were needed, there were also a handful of defensive blunders, on top of the bullpen's struggles, allowing the Giants to get back into the game and diminishing Emmet Sheehan's first MLB start, where he had six scoreless innings and three strikeouts.
For Dave Roberts and the boys in blue, it's all about moving forward. Let's see how the Dodgers can redeem themselves tonight as star rookie Bobby Miller takes the mound against the Giants and Alex Wood.