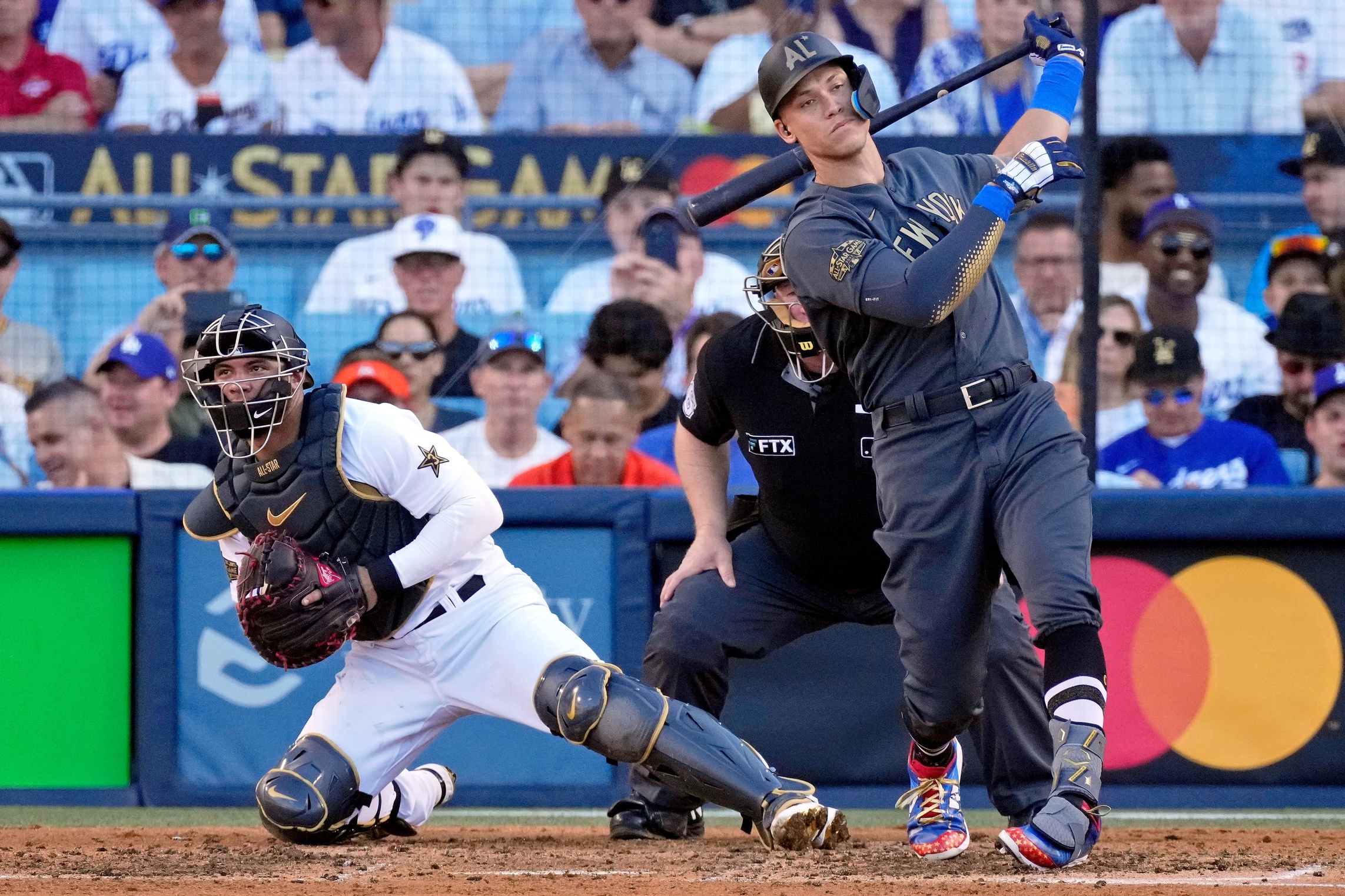 Dodgers Team News
Dodgers News: MLB Insider Believes LA Is Very Likely To Pick Up Aaron Judge This Offseason
There are many big names in this year's free agency market; however, none are quite bigger than New York Yankees superstar Aaron Judge.
Judge is the biggest fish in the pond and is expected to get a huge contract; the only question is, "who will he sign with?"
The Athletic MLB writer Jim Bowden listed five potential landing spots for the 6'7 outfielder, and the LA Dodgers come in at number two on the list; Bowden writes
"However, Judge is the type of player they [Dodgers] would be willing to go to eight years for, like they were with Betts, who signed a 12-year, $365 million extension in 2020. They are a real threat to offer a deal that could persuade Judge to leave the Yankees."
The 30-year-old came off arguably the best single season in MLB history. Judge slashed .311/.425/.686 with an AL record of 62 home runs.
LA typically goes for short-term deals, but with a talent like Judge, they're also willing to pay the piper regardless of his age.
The Dodgers could potentially have a ton of money coming off the picks depending on what happens with Trea Turner, Cody Bellinger, and Justin Turner, whose club option was declined a couple of days ago.
Whenever you have the chance to get a generational talent like Judge, you must go for it. Betts and Judge play the same position, but Betts could always be moved to center field or moved to the infield at second base. Betts is versatile and athletic enough to play anywhere on the field.
You could never have too much talent, and the Dodgers will try to assemble the greatest team ever to hit the diamond.
Have you subscribed to our YouTube Channel yet? Subscribe and hit that notification bell to stay up to date on all the latest Dodgers news, rumors, interviews, live streams, and more!