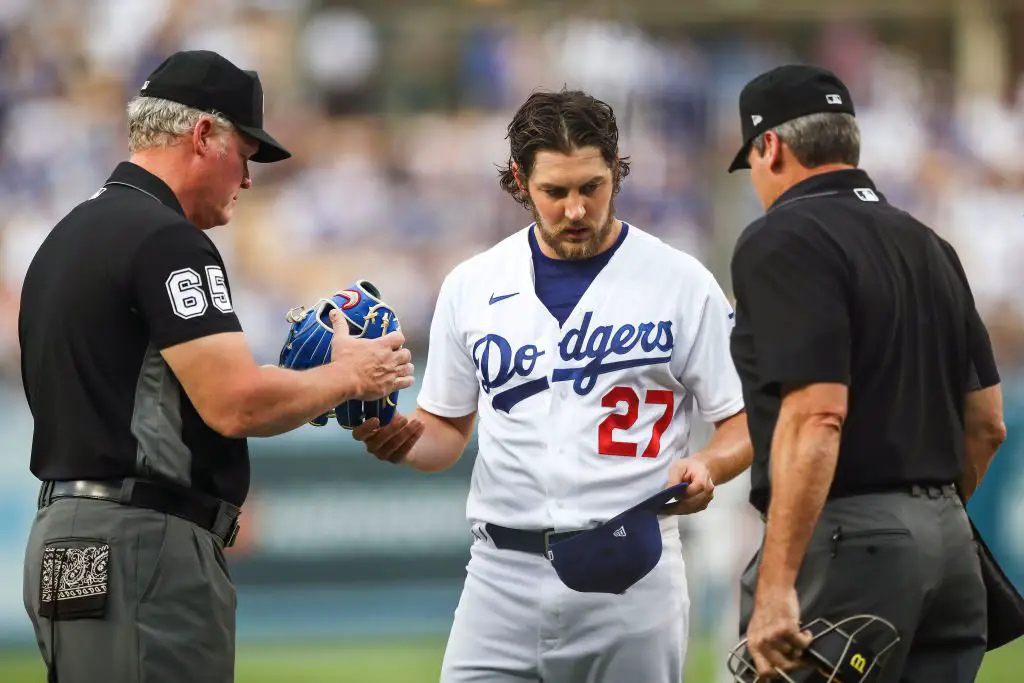 The Dodgers will continue to wait out the Trevor Bauer investigation. Along with Major League Baseball, it seems like the general feeling is that the decision will not come until local police wrap up their side of an assault investigation. 
A judge just dismissed a recent request from the victim in the investigation to keep a restraining order against the Dodgers pitcher. It's unclear at the moment what role that plays in the outcome of the official investigation by the league and police. 
For now though, Bauer's administrative leave has once again been extended by MLB. He will continue to be paid to be away from his team until September 3rd as the extension runs yet another week. 
Trevor Bauer's administrative leave will be pushed back another week today, until Sept. 3

— Jon Heyman (@JonHeyman) August 27, 2021
At some point, the league is going to have to render an official decision on Bauer. But given the state of the investigation and the time of the year we are in, it's safe to say that he will not be pitching for the Dodgers this year. 
Beyond that, no one can really guess what's going to happen with him. The Dodgers still have decisions to make after the police investigation AND the investigation by the league. Typically, teams will follow the lead of the example set by the league. 
Dodgers: Trea Turner Expected to Lead Off Moving Forward, Even with Mookie Betts Activated