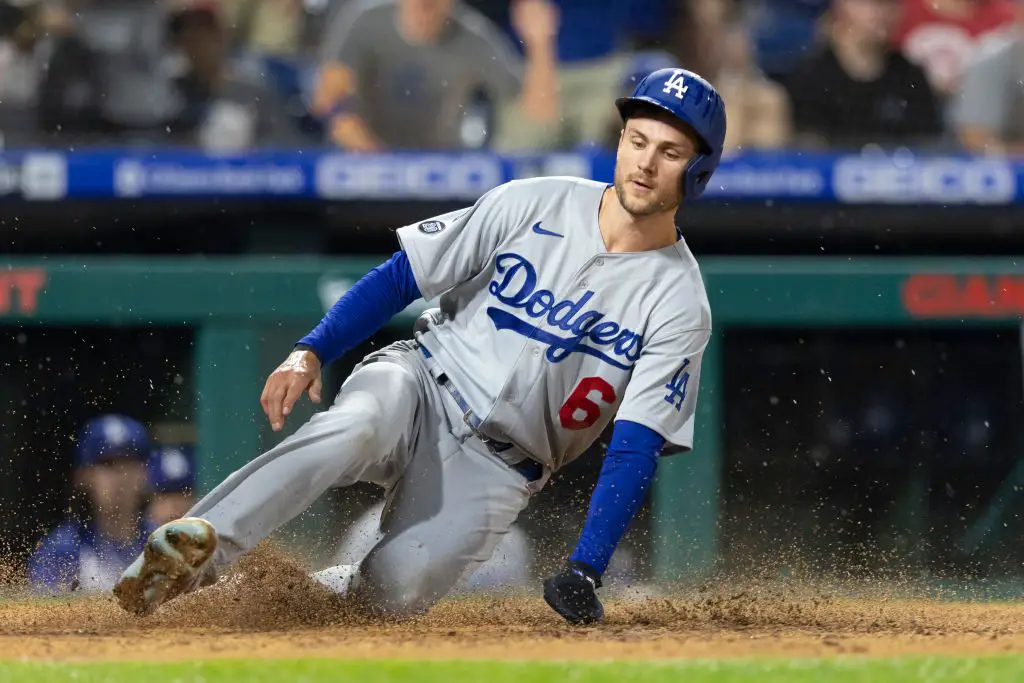 Dodgers Team News
Dodgers: Trea Turner Expected to Lead Off Moving Forward, Even with Mookie Betts Activated
What do you do when you have two great players that are used to being at the top of a lineup? This is a problem that the Dodgers will have to address now that Mookie Betts is active alongside new his new teammate, Trea Turner.
It looks like the Dodgers will continue to go with Trea Turner, at least for the time being. When the lineup came out for Thursday's game, Trea was penciled in at the top while Mookie Betts slotted in at number 3. This is the same order they hit the only other time that they were in the lineup together, and Dave Roberts seemed to hint at this being the plan for the team going forward.
I think so. In talking to both [Trea Turner and Mookie Betts], they're interchangeable. But I think with Trea at the top and Mookie being consistently at the 3 [spot], I think it just adds a length and a speed dynamic with Trea at the top. I think it just allows us to create some more things.
There is no wrong answer for the Dodgers here, as both Turner and Betts are electrifying players who hit for both average and power. Turner does add a bit more speed to the equation, however, and this creates some additional havoc for opposing teams to think about.
Having both Trea Turner and Mookie Betts in there on a daily basis will be fun to watch as a fan, but there isn't a whole lot of time left for this team to tinker with their lineup construction before October. The Dodgers will need to figure out a consistent 8 batters that provides them with the best chance to win every single game. With a roster absolutely loaded with stars, there are definitely worse problems to have.
Dodgers: Dave Roberts Shares Frustration with Lack of Offense in 16-Inning Marathon