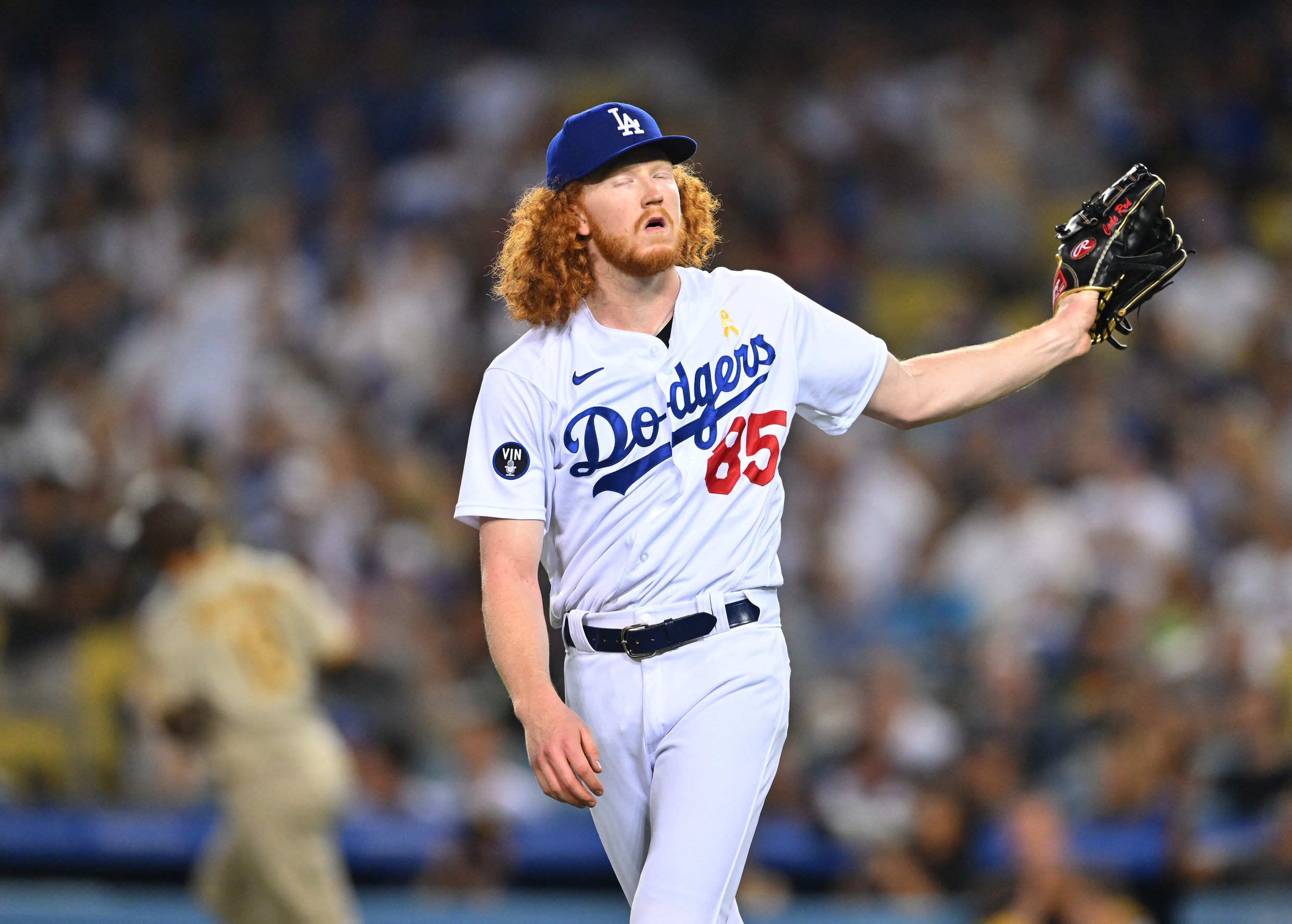 Dodgers Team News
Dodgers News: What's Behind Dustin May's Struggles? Roberts Sounds Off
It's been a shaky month for Dustin May since returning from Tommy John Surgery.
He's had three really good starts — two against the Marlins and his five no-hit innings against the Giants. He's also had three pretty bad starts, most recently his Wednesday night five-run, seven-hit meltdown against the Diamondbacks.
Dustin May is being booed at Dodger Stadium. He's given up 5 runs and 7 hits in 3.1 innings.

— Noah Camras (@noahcamras) September 22, 2022
There were high hopes for May when he came back. He was expected to be one of the Dodgers' best pitchers in the postseason, and contribute as the top-shelf starter he's been so far in his young career.
However, with the struggles he's shown, he may not have his exact role carved out yet.
Dave Roberts pointed out a few things he's noticed that have led to May's struggles.
"It's not just about stuff," Roberts said. "It's something he's got to continue to learn and understand. That's why the radar gun can be misleading at times. The velocity was there. It's been there all year for him. There's a strike quality, getting ahead, a component of when you have a hitter in a leverage count you have to put him away."
That's been the issue with May in the starts he's struggled, and even in the ones he's looked good.
After striking out nine batters in his first appearance, he hasn't had more than five strikeouts in a game since.
He needs to figure out how to use his different pitches to put batters away.
"Trying to bully guys – which I think at times he's guilty of with the four-seamer – gets to be too predictable," Roberts said.
May will have a few more starts to get things right before the postseason. But once the middle of October rolls around, May will need to figure out how to put batters away. He can't be making these types of mistakes in the postseason.