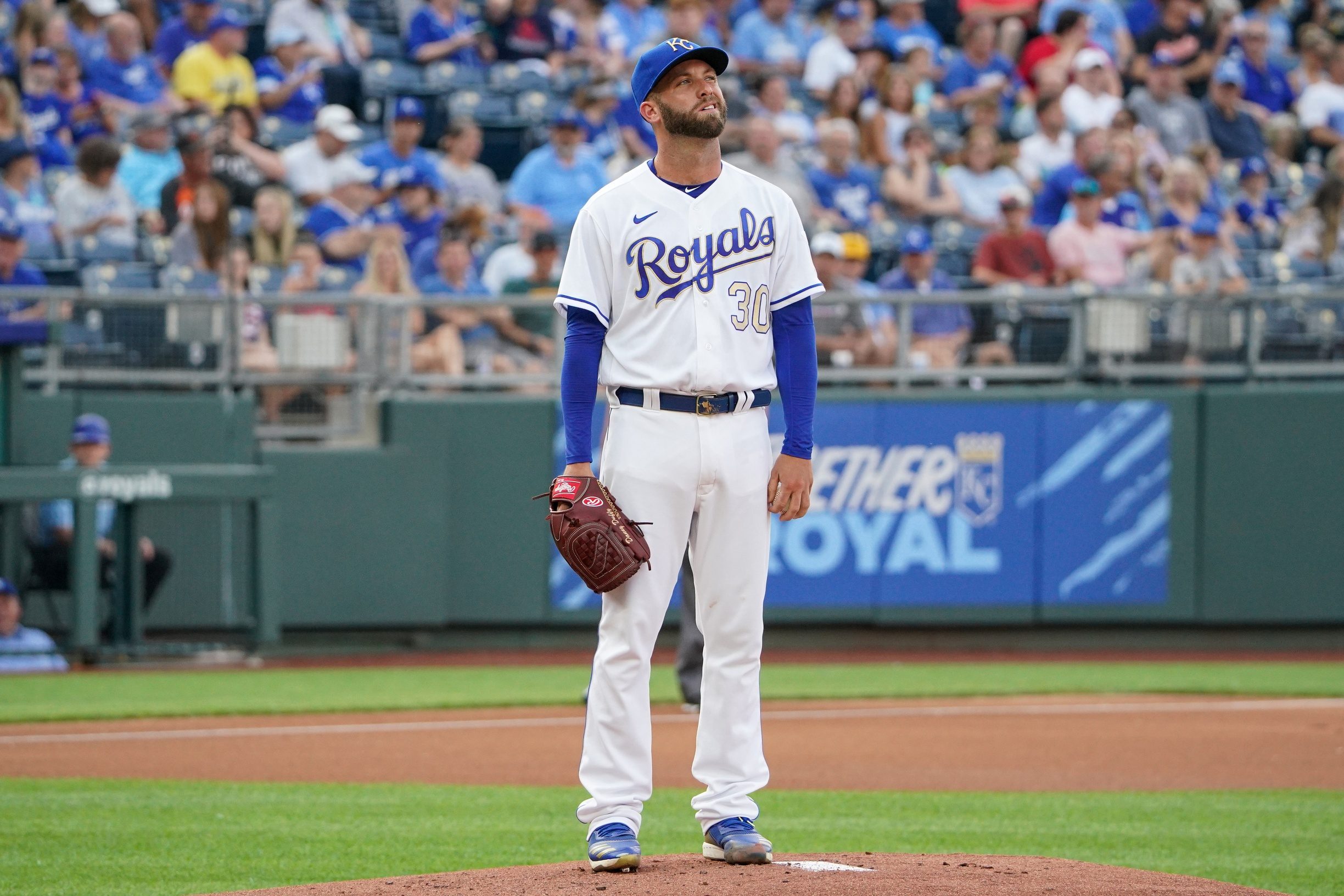 The Dodgers traded for Danny Duffy at the trade deadline in 2021, knowing he was hurt. The hope was to get him back for the stretch run that season, but it never happened.
We don't just mean it didn't happen in 2021. As of this moment, it has still never happened — Duffy has been a Dodger for over 15 months and thrown zero pitches for them due to a series of injuries.
Los Angeles holds a $7 million option on Duffy for 2023, and considering how much they've paid him to not pitch so far, it's hard to imagine them exercising that option.
But does that mean his time with L.A. is done? Not necessarily. If the team declines Duffy's option, he would become a free agent, free to sign with any team. But the demand for a 34-year-old pitcher coming off multiple injuries doesn't figure to be extremely high, and we know Duffy, who grew up dreaming of playing for the Dodgers, would love another chance.
It's not out of the question that Los Angeles would decline the option but still work to re-sign him. Given the 40-man roster crunch, they might look to sign him to a minor-league contract, which would have the dual benefit of protecting them in case he gets hurt again and freeing up a 40-man spot until the end of spring training, at least. Throw in some decent incentives if he makes the team and contributes, and Duffy might get to live out his dream after all. Just not for $7 million.
Have you subscribed to our YouTube Channel yet? Subscribe and hit that notification bell to stay up to date on all the latest Dodgers news, rumors, interviews, live streams, and more!