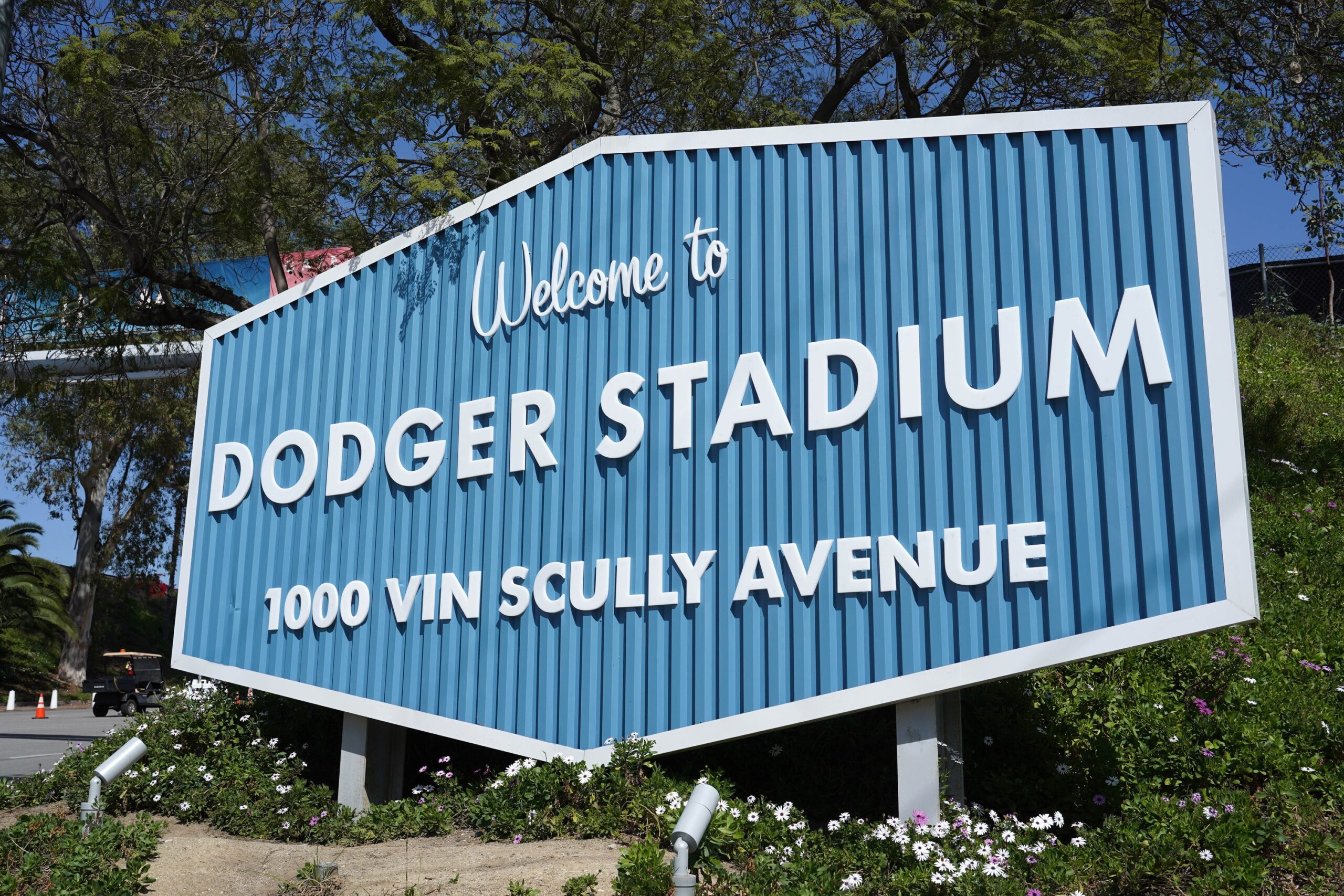 Dodgers Team News
Dodgers Parking: Prices, Tips, and Everything You Need to Know for the 2022 Postseason
It's time for Dodger (postseason) baseball!
After a regular season where the division was never really in doubt, the Dodgers are finally getting set to play meaningful baseball for the first time in what feels like months.
The team locked up home field advantage all the way through the World Series, so there will (hopefully) be a ton of games at Dodger Stadium over the next four weeks or so.
That's great news for Dodger fans who want to catch some postseason baseball in-person. But if you're wondering how to navigate the behemoth that is parking at 1000 Vin Scully Avenue, we're here to help.
In this article, we're going to dive into the extra layers and changes that come with postseason baseball. But for all of the best parking tips at and around Dodger Stadium, check out our parking guide here. This will save you in just about every possible way as you enter Dodger Stadium, and get you in your seats well in advance of first pitch.
POSTSEASON PRICING
As of October 11, the Dodgers only have parking passes available for the NLDS and NLCS.
For the NLDS (Games 1, 2 and, if necessary, 5) General Admission Parking is available for $38 online at Dodgers.com. Preferred Parking for the NLDS is $55 dollars in all lots, except LOT G, which is $75.
Always plan to buy in advance to make your entry — and the entry of everyone behind you in line — that much smoother. Additionally, paying in advance is cheaper than at the gate. Please note that Dodger Stadium is a cash free zone, even at the parking booths.
As for the NLCS, the prices go up a little bit more.
General Admission Parking for the NLCS (Games 1, 2, and, if necessary, 6 and 7) is $47.50 if you buy it online in advance. Preferred Parking for the NLCS is not yet available, but it will probably be around $65 for all lots, and somewhere around $85 for LOT G.
And if you're coming into Dodger Stadium in style in a bus or limo, you'd be paying $55 for the NLDS and $65 for the NLCS.
PARKING TIPS
The best advice we have is to get there EARLY. The earlier you can get to the stadium, the better chance you're in your seats for first pitch. It's never easy getting into Dodger Stadium, so you want to give yourself more than enough time to navigate the mess and be in your seats to cheer on the Dodgers as early as possible.
Also, the biggest tip we have… AVOID GATE A. If you can avoid entering from Sunset and up through Vin Scully Avenue, you're going to enjoy your life much, much more. Check out our parking secrets and tips video for more help getting in and around Dodger Stadium.
WATCH: Dodger Stadium Parking Secrets, Tips, Tricks, and Things You Need to Know
We need to make the 111 wins and home field advantage worth it, so let's get Dodger Stadium rocking this postseason!