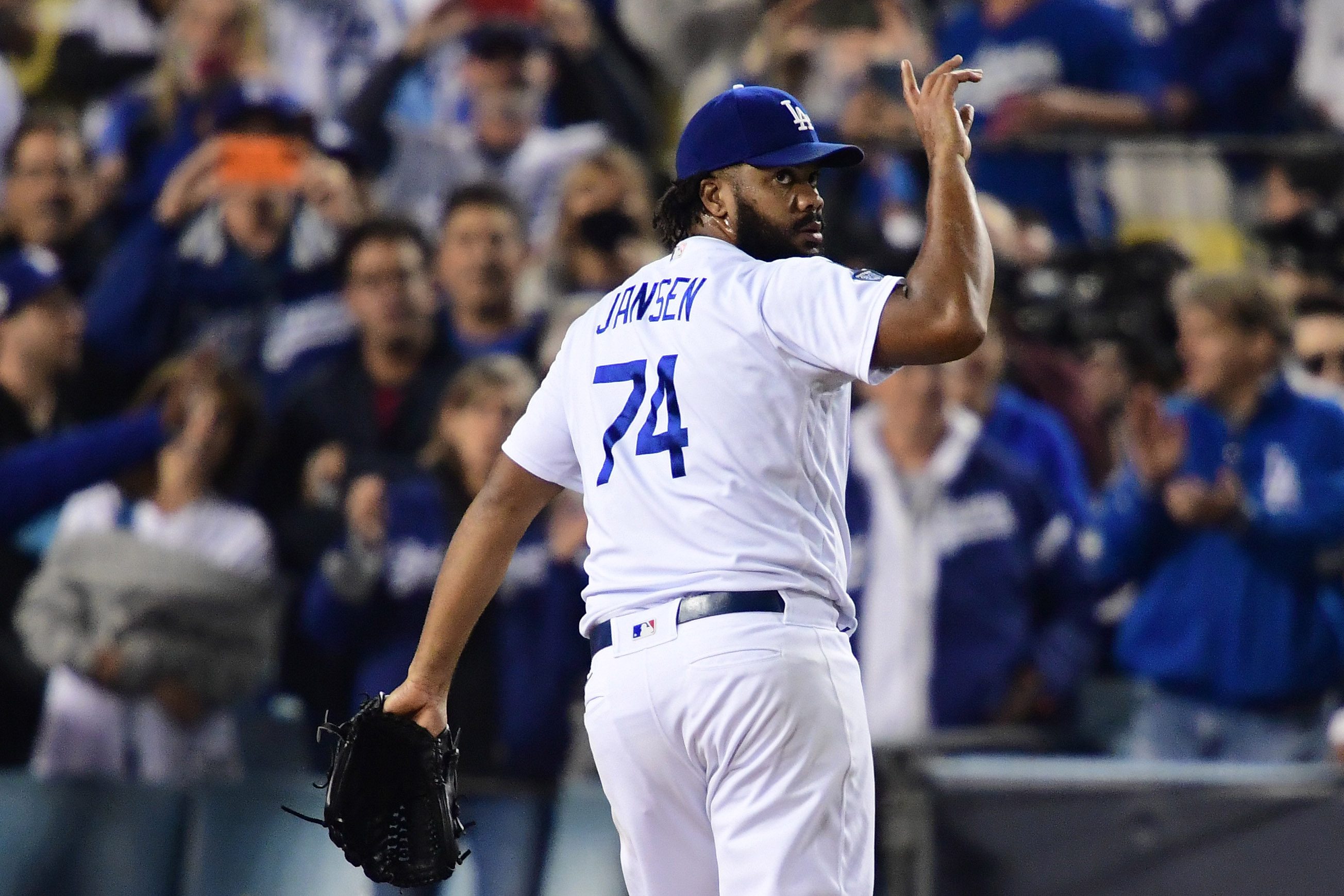 As you may have heard from TMZ, pending free agent Kenley Jansen didn't shoot down the idea of a reunion with the Dodgers. Of course, if you actually watch the TMZ video, the theme of Kenley's responses was, "Who are you and why are you talking to me and why do you think I would say anything of any value to a random dude accosting me at the airport?"
But still, the report has some fans thinking about a possible sequel to California Love, so we put out a poll to ask Dodger fans what they think about the idea.
Should the Dodgers bring back Kenley Jansen?

— Dodgers Nation (@DodgersNation) October 25, 2022
More than 3,000 votes in, the results aren't overwhelming, but there's a definite sentiment going on, and that sentiment is, "No thanks."
Jansen, of course, will be looking for a job as a closer somewhere, the role he has filled for the last 11 seasons, the first 10 with Los Angeles and 2022 with the Braves. The Dodgers theoretically have an opening for the closer role, although they might choose to go "closer by committee," and even if they don't, they have a few internal options they'd probably feel more confident with than Jansen.
If Kenley wanted to join the Dodgers bullpen as part of that committee, to play in the city where he and his family still live, the Dodgers would surely listen. But one of the things that makes professional athletes different from you and me is their innate belief in themselves, and the guy who led the National League with 41 saves isn't going to say, "Yeah, I think my days as a full-time closer are done. Let's head back to L.A. for good times and fond memories." Especially when he's just nine save away from 400 for his career, a mark just six pitchers have reached.
So, no, a return of Kenley Jansen to the Dodgers bullpen doesn't seem likely, despite the super-convincing "Hey, we'll see" he said to TMZ Guy.
Have you subscribed to our YouTube Channel yet? Subscribe and hit that notification bell to stay up to date on all the latest Dodgers news, rumors, interviews, live streams, and more!