Players
Dodgers Rookie James Outman Planning On Changing to New Uniform Number on Opening Day
Number 77 had a good run with James Outman but it's time for a change after making the opening day roster for the first time in his career. The rookie outfielder is reportedly set to swap uniform numbers on Thursday, changing to number 33 for the new season.
"DodgerDanny88" shared the news on Instagram on Sunday.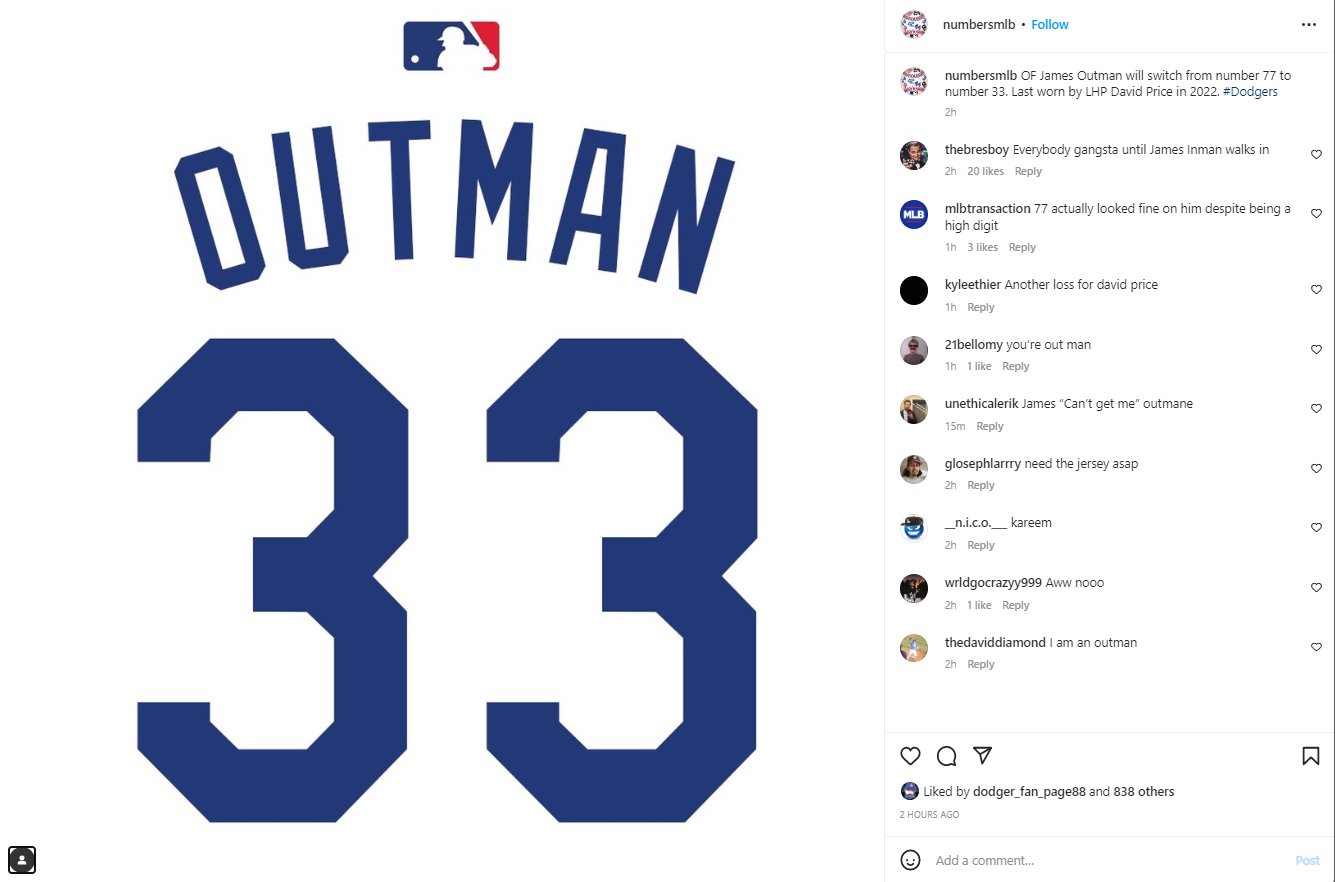 Earlier in the offseason, Outman weighed changing from number 77 but said he was a little too superstitious to make a switch after .462 with a 1.409 OPS (very small sample size) in his debut season in 2022. But it seems things change when you're good enough to make the opening day roster.
David Price had worn the number over the last few seasons but he half retired this past offseason. The last outfielder to wear the number was Scott Van Slyke who donned the digits for six seasons in blue.
Though Outman isn't making the change in earnest until opening day on Thursday, he celebrated with his first Dodger Stadium home run against the Angels on Sunday.
Looking for more Dodgers News? Subscribe to our YouTube Channel! Subscribe and hit that notification bell to stay up to date on all the latest news, updates, rumors, interviews, live streams, and more!