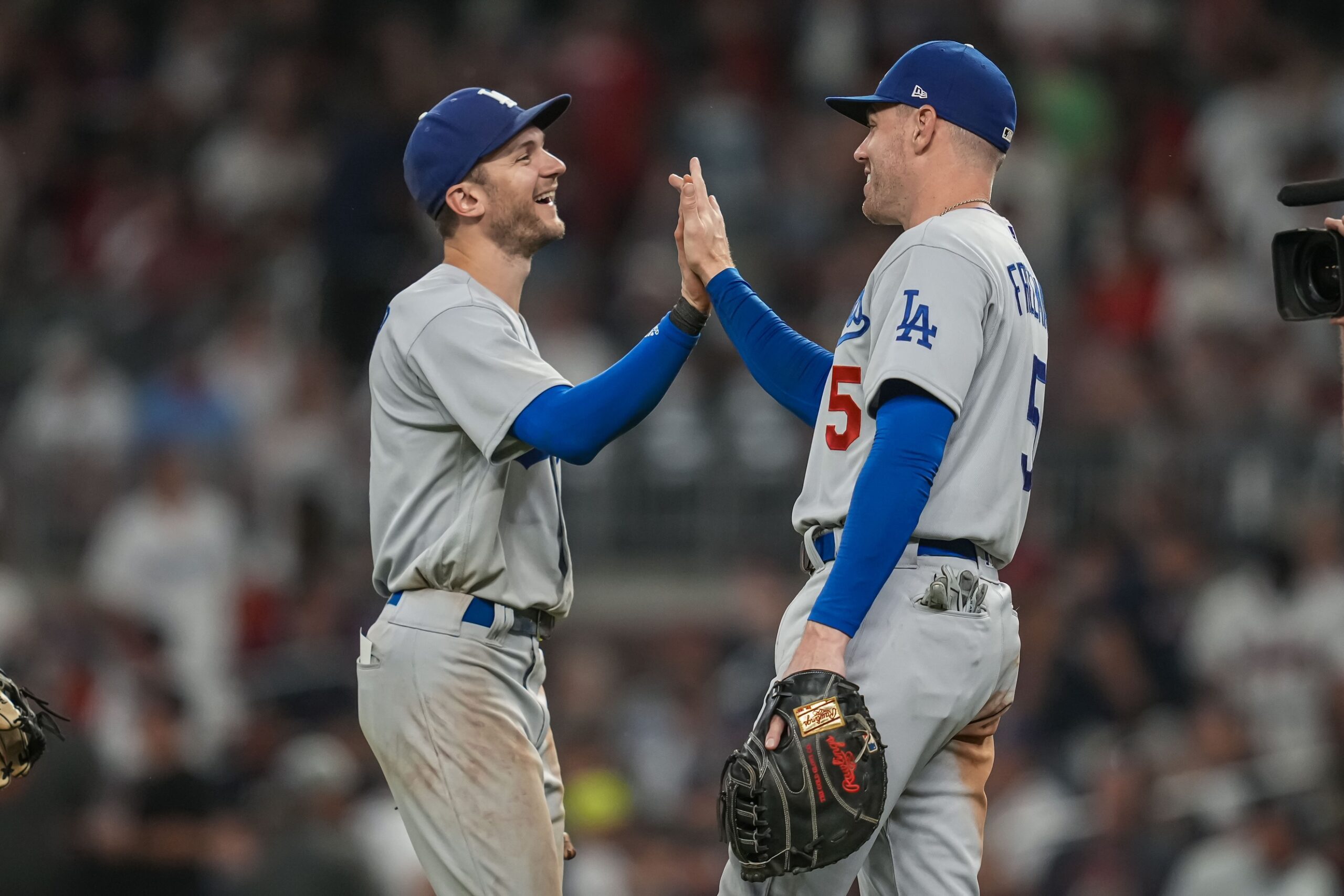 Jim Bowden has had two stints as a general manager. His first stint, with the Reds, ended because the teams he had built were really bad at baseball. His second stint, with the Nationals, ended because he was under an FBI investigation for skimming money that was supposed to be going to signing bonuses for young Latin American ballplayers.
In his post-GM career, he has a radio show and writes for The Athletic, and he sometimes steals scoops from fake Twitter accounts and then panics and deletes his Twitter account.
So anyway, just keep in mind that while Bowden's job history makes him a "former GM" in every headline, it would still be wise to ingest a grain or two of salt along with any of his content you consume.
With that out of the way, former GM Jim Bowden thinks Trea Turner is going to the Braves!
The Braves are a great geographic fit for Turner. He went to high school in Florida and college at North Carolina State. He would fit nicely in the Braves' lineup with Ronald Acuña Jr. and Michael Harris II at the top of the order, followed by the power bats of Austin Riley and Matt Olson. The Braves can afford to sign Turner to a "market deal," if they want to, because they've done such a great job of signing their core players to below-market deals. Adding Turner would give the Braves arguably the best projected lineup in baseball for the next five to seven years.

Turner can make a strong argument he deserves to be paid in the same range as Lindor and Seager (in years and dollars).
If we break this down, there are only two real points here:
The Braves need a shortstop and Trea is a shortstop.
Georgia is situated between Florida and North Carolina.
Turner has said his desire to play on the east coast was overstated when he was trying to exert some control over where he might be traded last year. Now, he might still harbor a desire to play back east and is only backtracking to maximize his free agent value, but his latest comments insist he's fine playing anywhere.
The idea that the Braves can afford to pay Turner well because they pay everyone else so poorly is curious. Are they signing everyone to team-friendly deals so they can afford to pay the big free agents, or are they doing it because they're cheap? Freddie Freeman might have some opinions on that.
Trea might very well end up with the Braves. If he does, it will be because they offered him the most money. Everything else is just the noise of the hot stove cookin'.
Have you subscribed to our YouTube Channel yet? Subscribe and hit that notification bell to stay up to date on all the latest Dodgers news, rumors, interviews, live streams, and more!