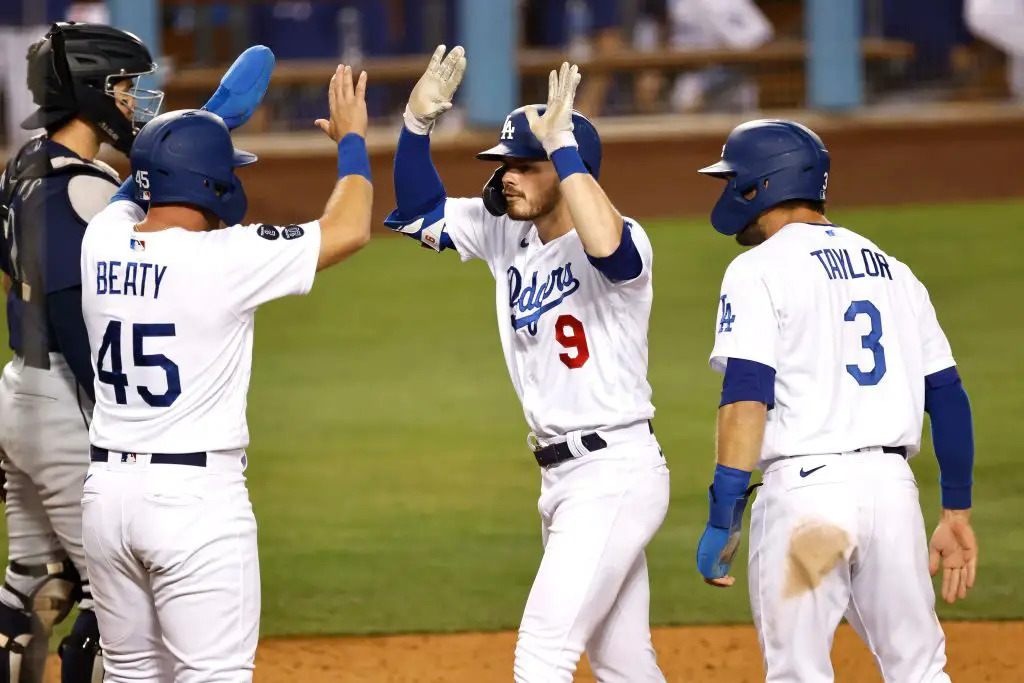 Dodgers Team News
Dodgers: The Backstreet Boys Respond to Justin Turner's Viral Tweet about Gavin Lux
Gavin Lux will have a lot of big hits in his lifetime by the time his career is said and done. The former Dodgers top prospect is incredibly talented and is sure to have fans jumping out of their seats in LA for years to come. 
But Lux's home run on Tuesday night was easily the biggest hit of his career. Down a run in the 8th and in the middle of an awful losing streak, the Dodgers' second baseman came up HUGE. Lux launched a 3-run shot that gave them the lead late and won the ballgame. 
That obviously caught the attention of veteran third baseman Justin Turner who posted some Backstreet Boys lyrics for Gavin. It also caught the attention of the music group, who responded to JT's post on Twitter. 
Nailed it ?

— Backstreet Boys (@backstreetboys) May 12, 2021
To be fair, I don't know anything at all about the Backstreet Boys aside from the fact that Nick Carter was part of the group. I also know that the Dodgers third baseman is probably more of an NSYNC guy given his love of Justin Timberlake. 
Regardless, it was pretty funny to see the two worlds colliding on Dodgers Twitter. Los Angeles takes on the Marlins in a three-game series starting this weekend. Clayton Kershaw will get the ball for LA in Friday night's game, facing young flamethrower Sandy Alcantara. 
Dodgers: Walker Buehler Explains the Reason For Taping His Fingers Before Tuesday's Game