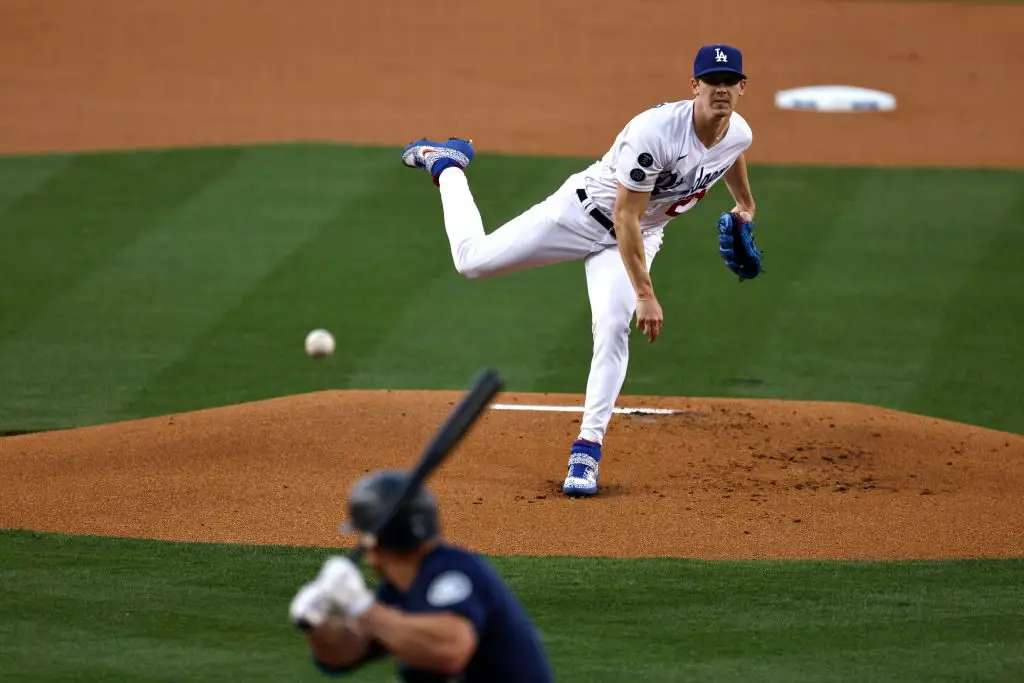 Dodgers Team News
Dodgers: Walker Buehler Explains the Reason For Taping His Fingers Before Tuesday's Game
The Dodgers really needed a win on Tuesday night. Atfer losing 15 of their last 20 games, starting off a week that has them playing only 5 games felt like a situation where they needed to take the first one. 
Los Angeles had Walker Buehler going in game 1 against the Mariners, someone that they've relied on to go deep into games all season. But Dodgers fans were holding their breath a little bit just 30 minutes before the first pitch. 
Buehler was out in left-field throwing before the game started. The Dodgers trainer came over and applied a protective tape to his throwing fingers. That made everyone a little nervous since Buehler has a history of blister popping up in the middle of games. 
The good news is that after the game, the Dodgers hurler shrugged it off and called it a preventative measure. 
Walker told me after the game the finger covering was more preventative than anything. #Dodgers https://t.co/8cyB0aqx25

— Clint Pasillas (@realFRG) May 12, 2021
Buehler went on to allow 4 runs on 3 homeruns through 7 innings pitched. He struck out 8 and walked just 1 before the Dodgers were able to break through on offense. His stuff looked sharp at times, but there were also a few things not working for him in the outing. 
Could that have been related to Buehler's fingers? Possibly, but it's impossible to say at this point. You can bet the Dodgers will keep an eye on that throughout the season. Keeping Buhler healthy will be very important for their success in 2021. 
Dodgers: MLB Expert Predicts Los Angeles Will Still Win 100-Plus Games