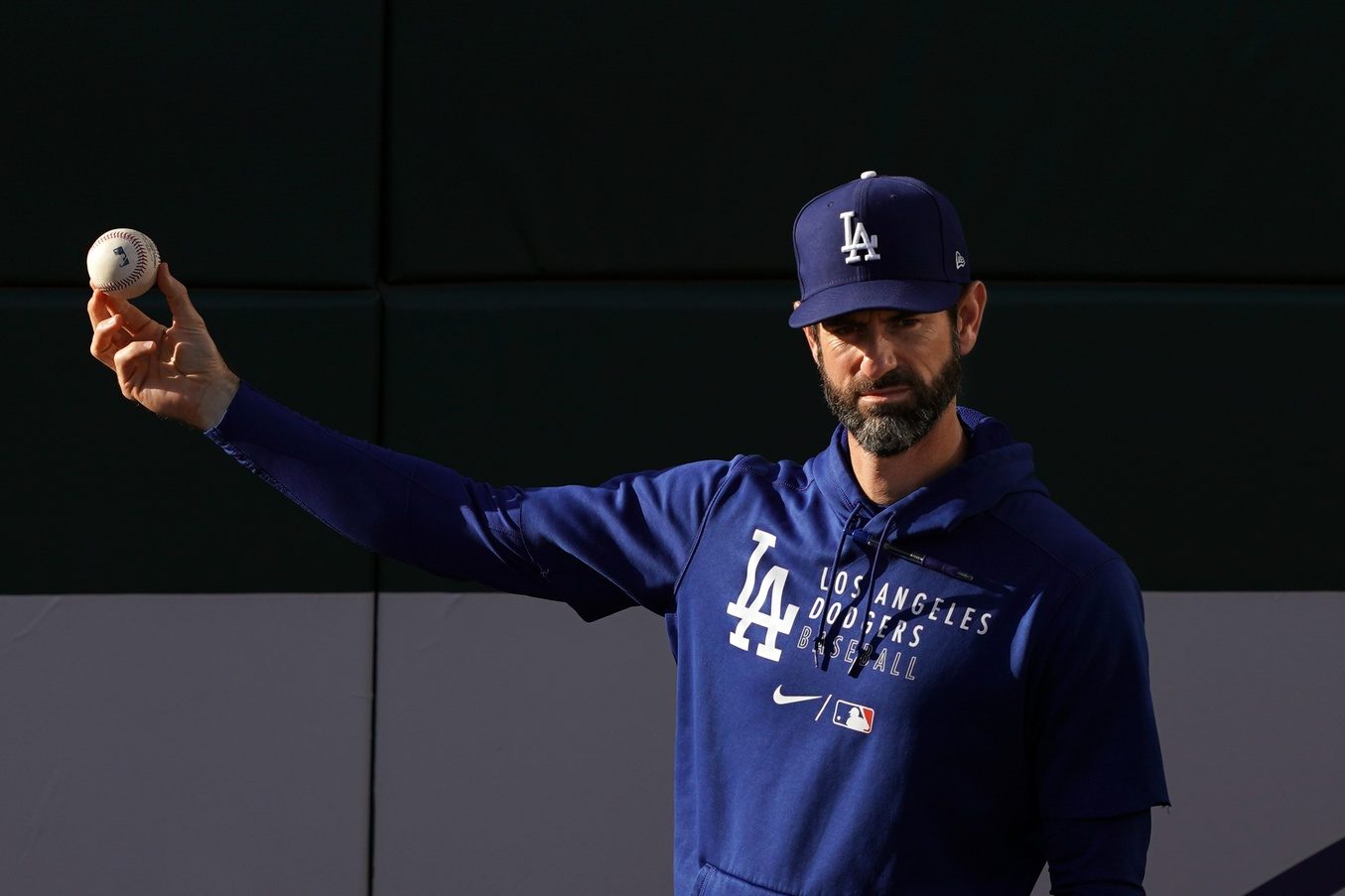 Dodgers Team News
Dodgers: Today Marks the 20th Anniversary of Mark Prior's Babe Ruth Moment
At his peak, Mark Prior was one of the best pitchers in all of baseball. His 245 strikeout campaign on the Cubs in 2003, which included a 16 strikeout game, was nothing short of impressive. However, today marks the 20th anniversary of one of Prior's best baseball moments. The crazy part is, it didn't even happened in the majors.
This Saturday marks the 20th anniversary of Mark Prior's Triple-A debut with the Iowa Cubs. The biggest pitcher in @MiLB struck out 10 and hit not one, but two homers.

"I don't think Babe Ruth could have done hardly better than Mark did on that night." https://t.co/32gjKEvz01

— Tommy Birch (@TommyBirch) May 5, 2022
Yep, you read that correctly. As Iowa Cubs beat reporter Tommy Birch noted, Prior punched out ten batters, and hit two home runs, as a member of the Iowa Cubs 20 years ago today.
The Cubs selected Prior second overall out of USC in the 2001 draft. It didn't take long for the southern California native to get to the show. Just 15 days after his Ruthian performance in Iowa, the Cubs promoted Prior in 2002.
Injuries would unfortunately derail the future Dodgers pitching coach from fully realizing the potential he flashed the following season season. In 2003, the baseball world took notice as the 22-year-old 6'5″ righty compiled a 2.43 ERA in 30 starts across 211.1 IP. 
In this current age of limiting pitch counts and turns through the batting order, it's honestly mind-boggling to think that the Cubs let a 22-year-old pitch over 200 innings. One could argue that the heavy workload contributed to the former USC Trojan's career ending prematurely.
But that was then, and this is now. 
Now, pitchers don't even hit. In his MLB career, Prior produced a .201 batting average in 204 at-bats.
In that incredible 2003 season for the righty, the Cubs came within five outs of getting to the World Series (you know the rest). However, Prior got his ring in 2020 after helping steer the Dodgers to a Wold Series championship as the team's pitching coach.
Prior's playing days are long over, but at one time, he was a power hitter, not just a power pitcher. 
Have you subscribed to our YouTube Channel yet? Subscribe and hit that notification bell to stay up to date on all the latest Dodgers news, rumors, interviews, live streams, and more!
Dodgers: Clayton Kershaw Picks Cubs Apart in Broad Daylight