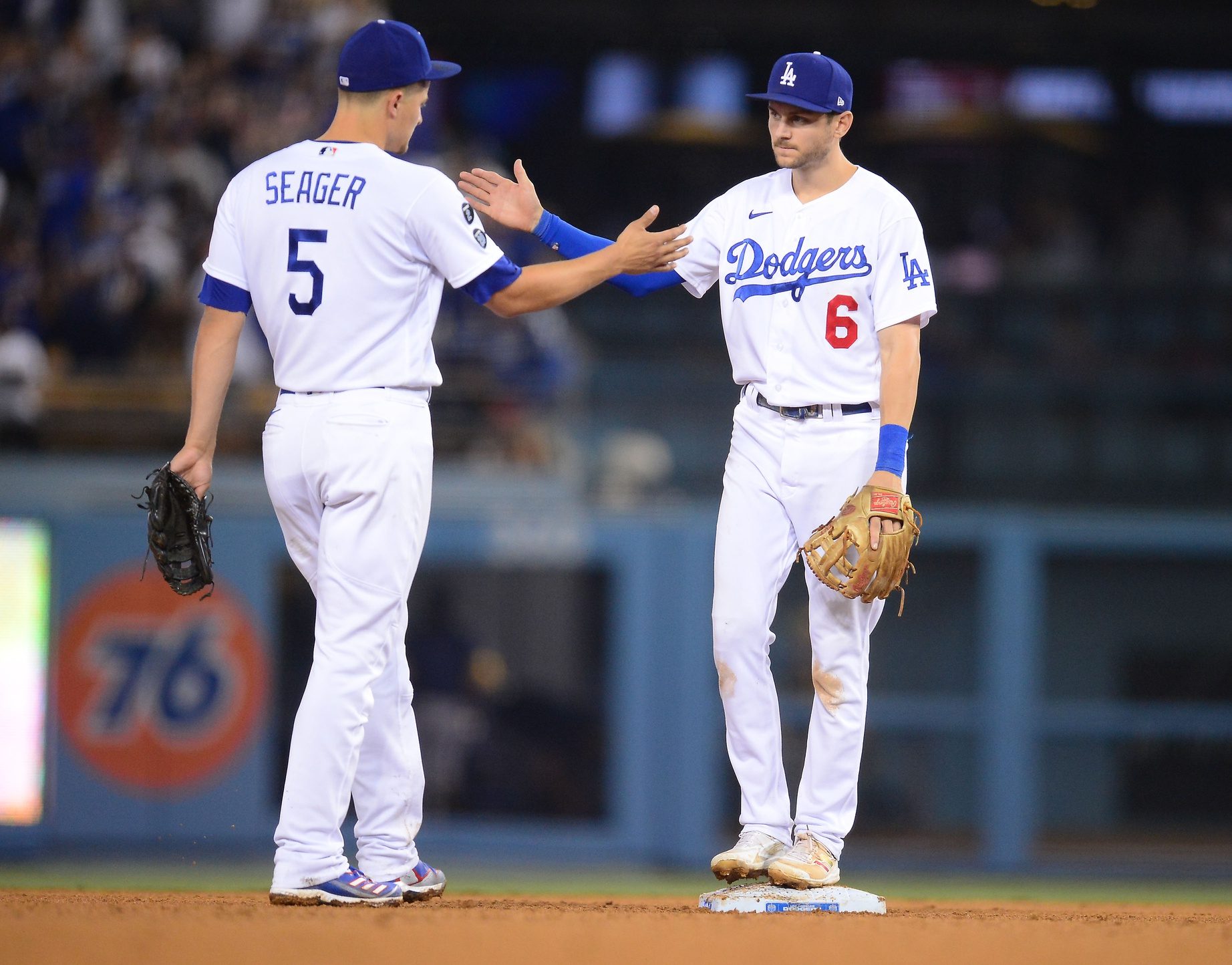 Dodgers Team News
Dodgers: Trea Turner Sounds Fed Up With Questions About Team Struggles
Things haven't exactly been going the Dodgers' way in the month of June. After a red hot start where it seemed they were scoring runs by the dozen, they were suddenly struggling to get anyone home. And hitting with runners in scoring position essentially disappeared. 
The good news is that things appear to have turned around in Cincinnati. Through the first 2 games of the series, the Dodgers have scored 16 runs and they've gone 6-for-21 with runners in scoring position. That's much better than the previous week of games. 
And it sounds like Dodgers players are tired of being asked about those struggles. When Trea Turner was asked about the issues with runners in scoring position and getting balls to fall, he had a little bit of a spicy response to media members. (quotes via OC Register)
"I mean, I don't know. Obviously, we want to play well, but we know it's a long season,. I don't think we were putting too much emphasis on it inside here. I know I feel like we get interviewed about it every single day, but the numbers are still very good. We just haven't been winning. If the numbers are the same and we've been winning, we probably wouldn't talk about it that much. But sometimes we look for the bad even when we don't have to."
It's been a pretty frustrating month for the Dodgers, especially considering the start they got off to this season. So it's not surprising to see a response like that when asked about struggles, because that has been a question that has come up far too often lately. 
The Reds were a good team for the Dodgers to get things turned around against. They already took the series and have Clayton Kershaw on the bump today. But they face a real challenge over the weekend when they head down to Atlanta. Time to see what this team is made of. 
Have you subscribed to our YouTube Channel yet? Subscribe and hit that notification bell to stay up to date on all the latest Dodgers news, rumors, interviews, live streams, and more!
Dodger Stadium: 100 Mind-Blowing Secrets & Facts Every Fan Needs to Know