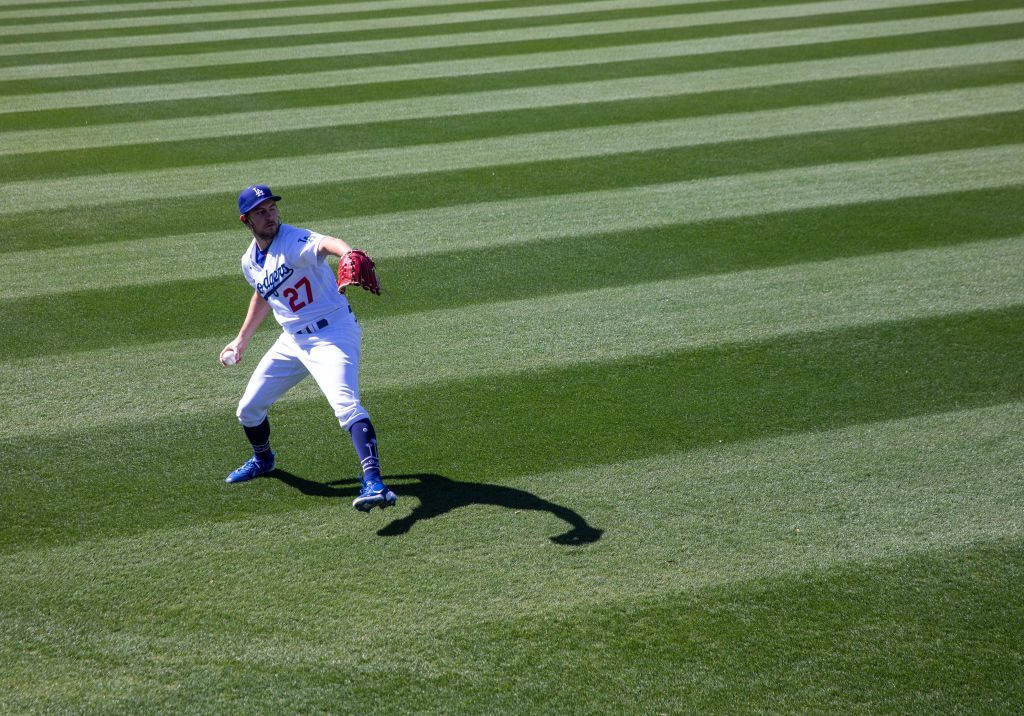 Dodgers Team News
Dodgers: Trevor Bauer Believes He Still Has More Potential to Tap Into
The early feedback from the Dodgers camp on Trevor Bauer has been resoundingly positive. Players and coaches have praised his constant desire to be better and willingness to listen to new ideas. 
As recently as Monday afternoon, Dodgers manager Dave Roberts praised the incredible work ethic of Bauer. That was on the heels of Bauer's first Spring Training appearance of the season. He tossed 2 innings and struck out 2, looking sharp in his first action. 
After the game, Bauer talked about his Dodgers debut and outlook moving forward. Despite reaching the pinnacle for big league pitchers by winning the Cy Young, Trevor is convinced that he has a lot more potential that he can tap into. 
There's a ton. There's a lot left physically that I haven't been able to tap into. I've been trying the last couple of years to figure out what it is, but I have to throw harder to maintain pace with the league. I'm still in my physical prime. There's no reason why you should throw slower when you're in your physical prime.
Dodgers fans will no doubt be excited at the possibility that Bauer could be better than he already is. But more than anything, it speaks to his willingness to better himself on the field in whatever manner necessary. 
As of now, the Dodgers are set to start the 2021 season with the trio of Bauer, Walker Buehler, and Clayton Kershaw. Those are listed in no particular order as Dave Roberts has yet to reveal an Opening Day starter. 
It's going to be a fun year watching these guys on the mound. 
Have you subscribed to our YouTube Channel yet? Subscribe and hit that notification bell to stay up to date on all the latest Dodgers news, interviews, live streams, and more!
Dodgers: Chris Taylor to Miss a Few Days With a Lingering Neck Issue