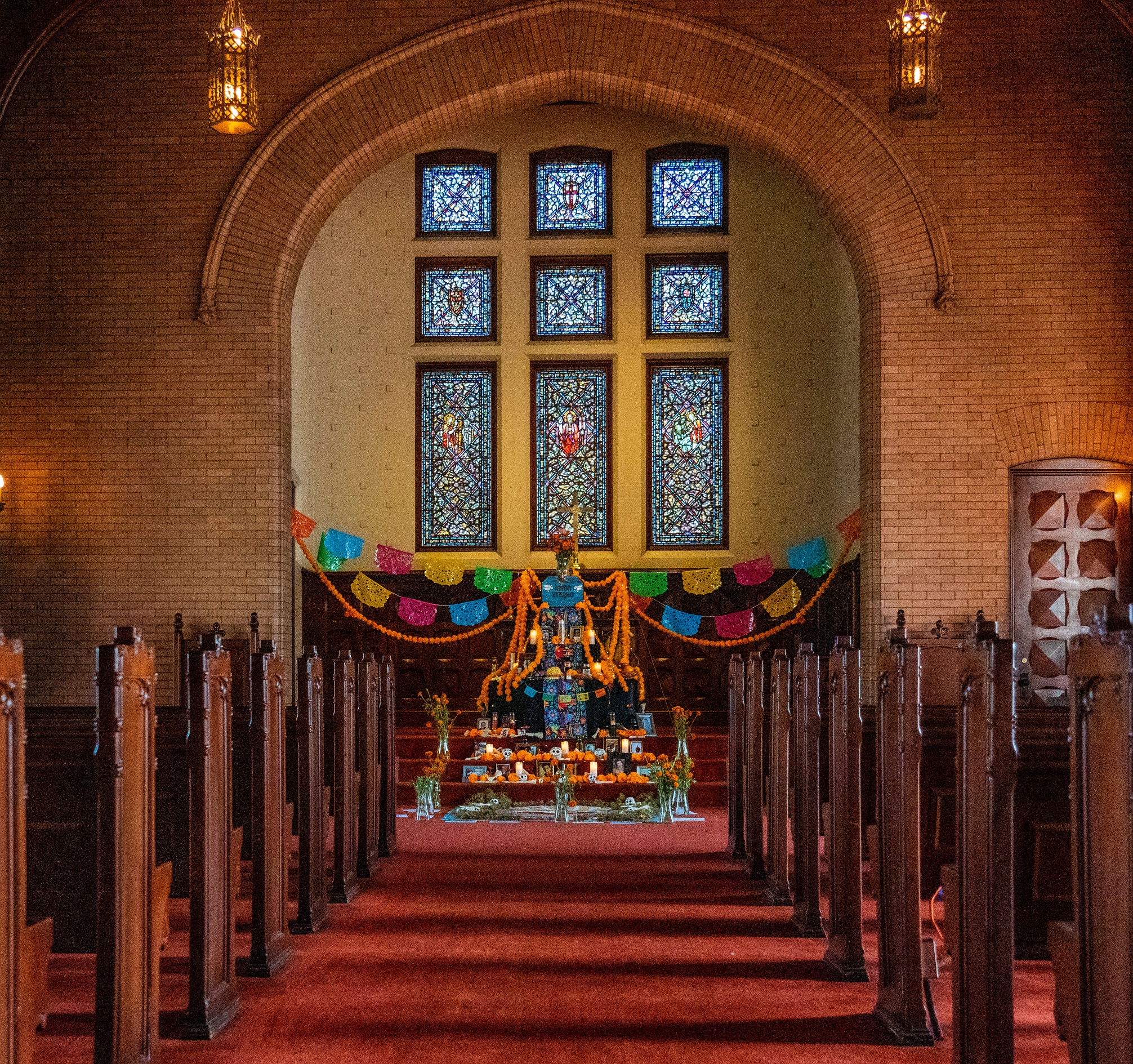 Día de los Muertos (or "Day of the Dead") is a Mexican holiday celebrated on November 1 and 2 in Mexico and other areas with a population of people with Mexican ancestry. The Dodgers, with a huge percentage of their fanbase consisting of Mexican and Mexican-American Angelenos, have long embraced the celebration, usually holding an event near the end of the regular season.
One traditional element of a Día de los Muertos celebration is the "ofrenda," which literally means "offering" and is the offering placed in a home altar during the celebration. According to Wikipedia, "An ofrenda, which may be quite large and elaborate, is usually created by the family members of a person who has died and is intended to welcome the deceased to the altar setting."
But it's not always family members, and it's not always in the home. In preparation for the first Día de los Muertos since the passing of longtime Dodgers broadcaster Vin Scully, fans have created a remarkable ofrenda for Vin in Grand Park.
Grand Park L.A Ofrenda #VinScully pic.twitter.com/oMhybVxVdG

— East L.A. News (@EASTLA_NEWS) October 30, 2022
Vin felt like family to every Dodger fan, so it's understandable that fans would want to honor him in this way. On a holiday designed to celebrate loved one who have passed away, remembering a man like Vin just three months after his death is only natural.
Well done, Dodger fans. And, as the sign says, #VivaVin.
Have you subscribed to our YouTube Channel yet? Subscribe and hit that notification bell to stay up to date on all the latest Dodgers news, rumors, interviews, live streams, and more!