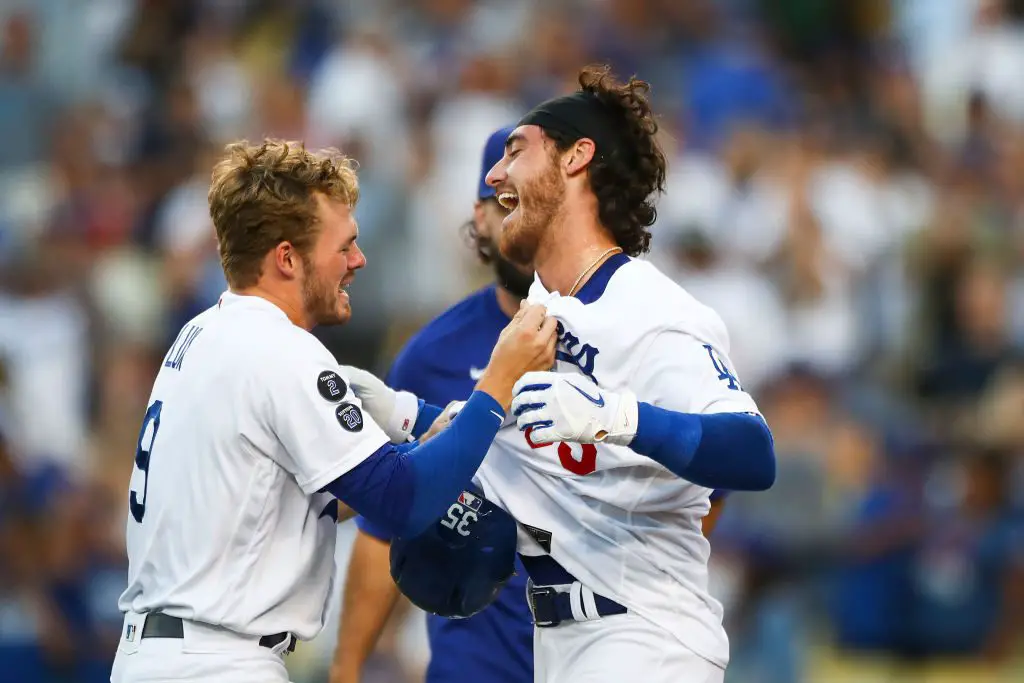 Editorials
Dodgers: Who Will Play the Most in Center? Lux, Bellinger or Chris Taylor?
Albert Pujols was placed on the  COVID-19 injured list Tuesday after he was feeling under the weather after receiving his second Covid vaccination shot. In a corresponding move, the Dodgers activated Cody Bellinger, who missed eight games with a non-displaced fractured left rib. Manager, Dave Roberts said Pujols, "just didn't feel good", but that the 3-time MVP will be reevaluated and could be back as soon as today.
Next, Gavin Lux filled in nicely in centerfield in Bellinger's absence and he continues to swing a hot bat. The "Kid from Kenosha" leads the Dodgers with a .383 average and a 179 wRC+ since being recalled on September 10th. LA's former top prospect is looking more and more comfortable in center and over the weekend made his best defensive play as an outfielder, running down a Kole Calhoun fly ball in deep right-center that led to a double-play vs. the Diamondbacks.
With Lux continuing to impress and Bellinger currently having by far the worst offensive year of his career, we discuss if Gavin Lux should continue to start over the former MVP and if Lux should form a super platoon with Chris Taylor in centerfield. Plus, will the Dodgers go with a trio of centerfielders in the postseason with Gavin Lux, Cody Bellinger, and Chris Taylor, and has AJ Pollock locked down his spot in left or will he share time with Chris Taylor?
WATCH: Who Will Play Most Center? Lux, Bellinger or Chris Taylor? Albert Pujols Placed on IL
Looking for more Dodgers News? Subscribe to our YouTube Channel! Subscribe and hit that notification bell to stay up to date on all the latest news, updates, rumors, interviews, live streams, and more!
NEXT: Cody Bellinger Available, but 'Not at 100 Percent'