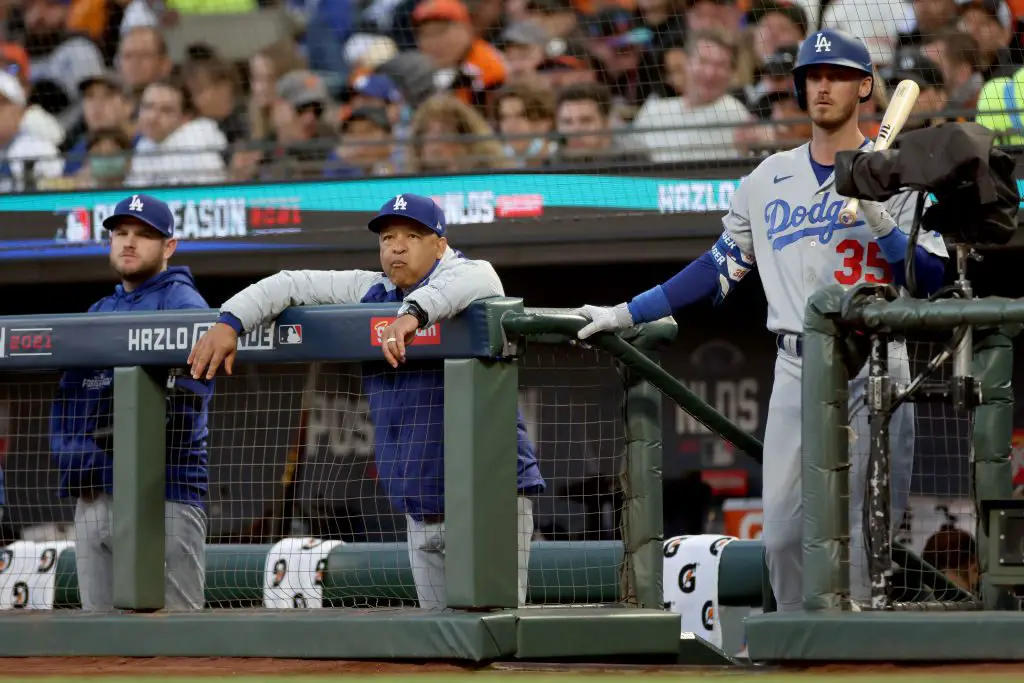 It's very easy to criticize a decision in games after the game has already happened. That would be the case with Dodgers fans and Dave Roberts in Game 1 of the National League Championship Series. 
Never mind that Doc did not opt to walk the red hot Austin Riley with a base open in the bottom of the 9th. But Roberts also chose to go with Kenley Jansen in the 8th inning of a tied game. That set the stage for Treinen to come in and give up the walk-off hit to Riley after Ozzie Albies swiped second. 
After the game, Dave explained why he went with those guys in that order. And it sounds like the Dodgers skipper just liked the match-ups better for both arms in those spots. 
Doc said he went with Kenley before Treinen because he liked the run of hitters that Jansen would face.

He did his job.

— Dodgers Nation (@DodgersNation) October 17, 2021
Doc explained how he has liked Kenley's reverse splits across his career and how he has fared against left-handed hitters. He got Ehire Adrianza to strike out and Eddie Rosario to ground out to Justin Turner, making quick work of the lefties. 
But the decision looms large only because of the fact that the Dodgers went on to lose. Regardless of the call, the offense once again failed to show up on a night where they were very much needed. If they had come through in the 9th inning, having a guy like Treinen available to close it out is ideal. 
The idea was there, the execution was not. 
Dodgers: Are Dave Roberts and the Front Office Getting Better?