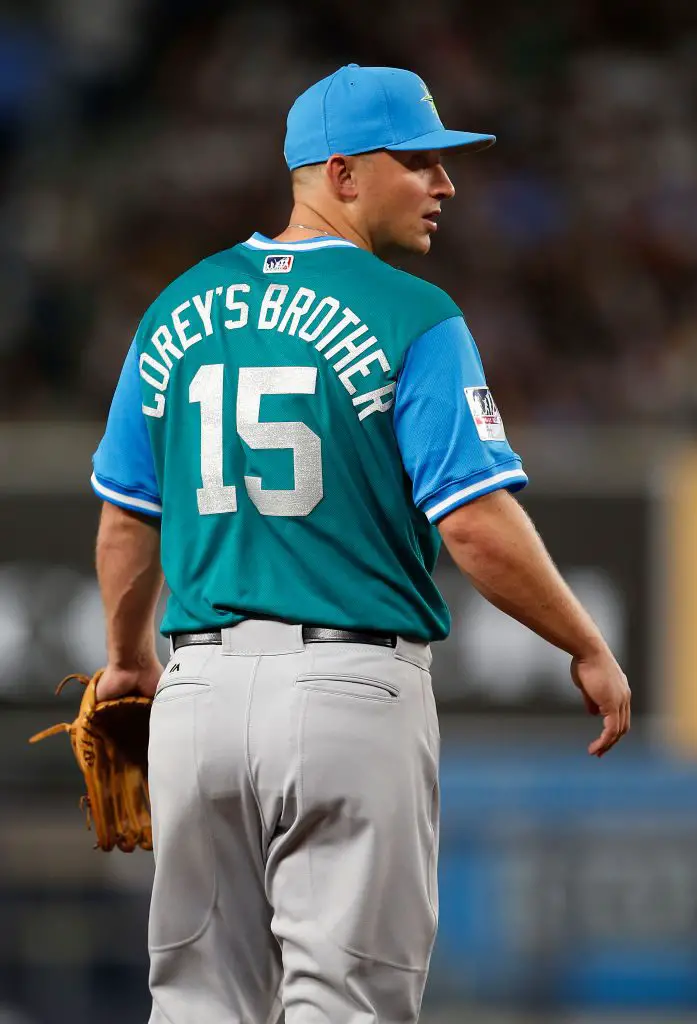 On Wednesday, long-time Seattle Mariner Kyle Seager announced his retirement from baseball. His wife informed the baseball world.
https://twitter.com/JulieSeager15/status/1476260589756366854
The 34-year-old former third baseman had ties to the Dodgers organization through his brother, former LA shortstop Corey Seager. Over the last few years, Kyle had also been linked in trade rumors to LA often. Back in 2017, he also wore a jersey with "Corey's Brother" across the back for Players Weekend, which was well received around baseball.
My favorite Corey Seager story is actually a Kyle Seager story… a couple of years ago when the players wore their nicknames, Kyle chose to wear "COREY'S BROTHER" on his jersey. pic.twitter.com/jFhGNQOy6S

— JimmyBible (@JimmyBible) January 25, 2021
The elder Seager hangs up the cleats after 11 seasons in the show. Over 1,480 games, Kyle hit .251 with 242 home runs and 807 runs batted in, all with the Mariners. He set career highs in homers and RBI in 2021 with 35 and 101 respectively.
Known as one of the good people in the game, Seager will be missed on the field. We congratulate him on a fine career and wish him the best of luck in whatever's next in his life!
Have you subscribed to our YouTube Channel yet? Subscribe and hit that notification bell to stay up to date on all the latest Dodgers news, rumors, interviews, live streams, and more!