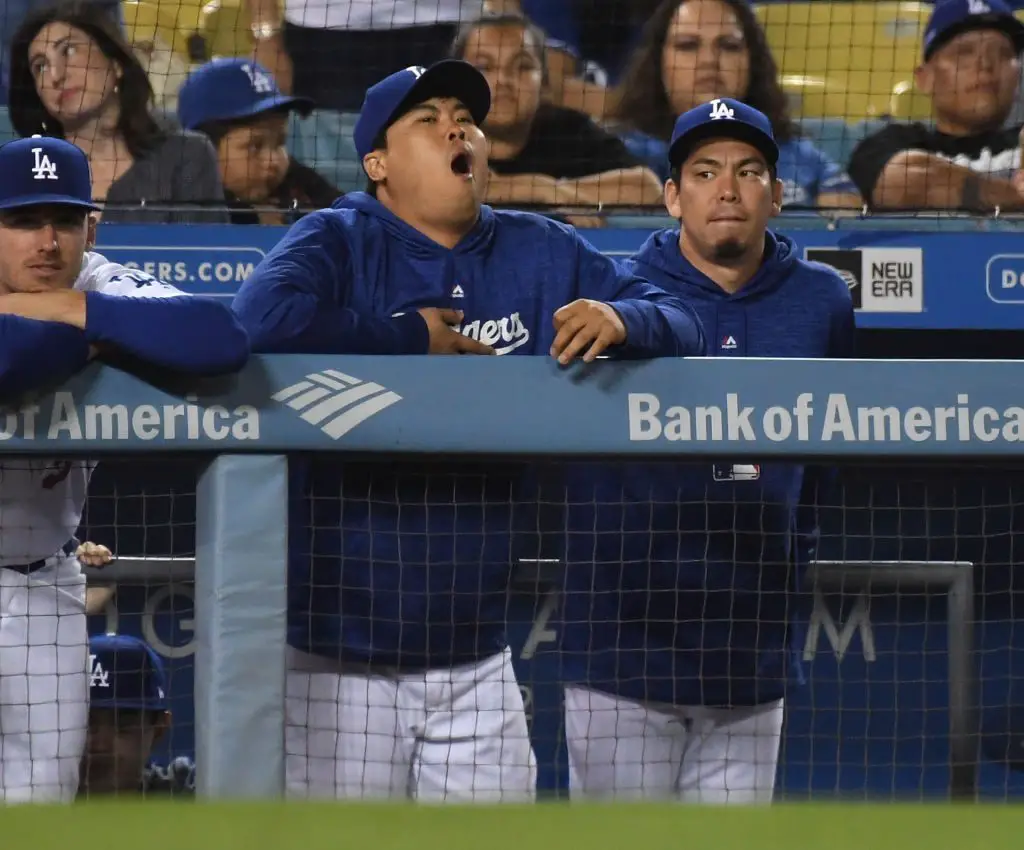 Dodgers Team News
Dodgers: Former LA Pitcher Hyun-Jin Ryu Reveals His All-Time Favorite Teammate
It's been a tough offseason for Dodgers fans. Not only is the MLB lockout depriving us all of the news whether it be signings, trades, or updates on our favorite players, but pre-lockout the organization lost some big-time names in free agency.
Corey Seager departed to the lone star state, while Max Scherzer decided to take his talents to The Big Apple. It's been hard for fans to swallow, but it isn't the first time the Dodger faithful have experienced such pain. Guys like Zack Greinke, Kike Hernandez, Joc Pederson, or Hyun-Jin Ryu have all left in recent years.
Hyun-Jin Ryu, especially, was a big blow as he just came off of a career year with the Dodgers. He posted a 14-5 record with a 2.32 ERA in 182 2/3 innings while being named an All-Star for the first time in his career and finishing in second in Cy Young Award voting. 
While it was hard for fans, it must have also been hard for Ryu himself who spent 6 seasons with the Dodgers. Yet, he's seemed to make himself right at home in Toronto. While on a talk show in his home country of Korea, Ryu was asked who his best friend was among Dodger and Blue Jay teammates.
"It's Justin Turner … We still kept in touch after I moved to Toronto. We send text messages. He video calls me from time to time."
Hyun Jin Ryu revealing how awesome Justin Turner is from Dodgers
Justin Turner has been a leader in the clubhouse for many years now, so it's not a surprise to hear that be Ryu's answer. JT was also in talks with the Blu Jays, who showed a lot of interest in him last offseason, and you have to guess that his old pal Ryu was hoping for it to happen.