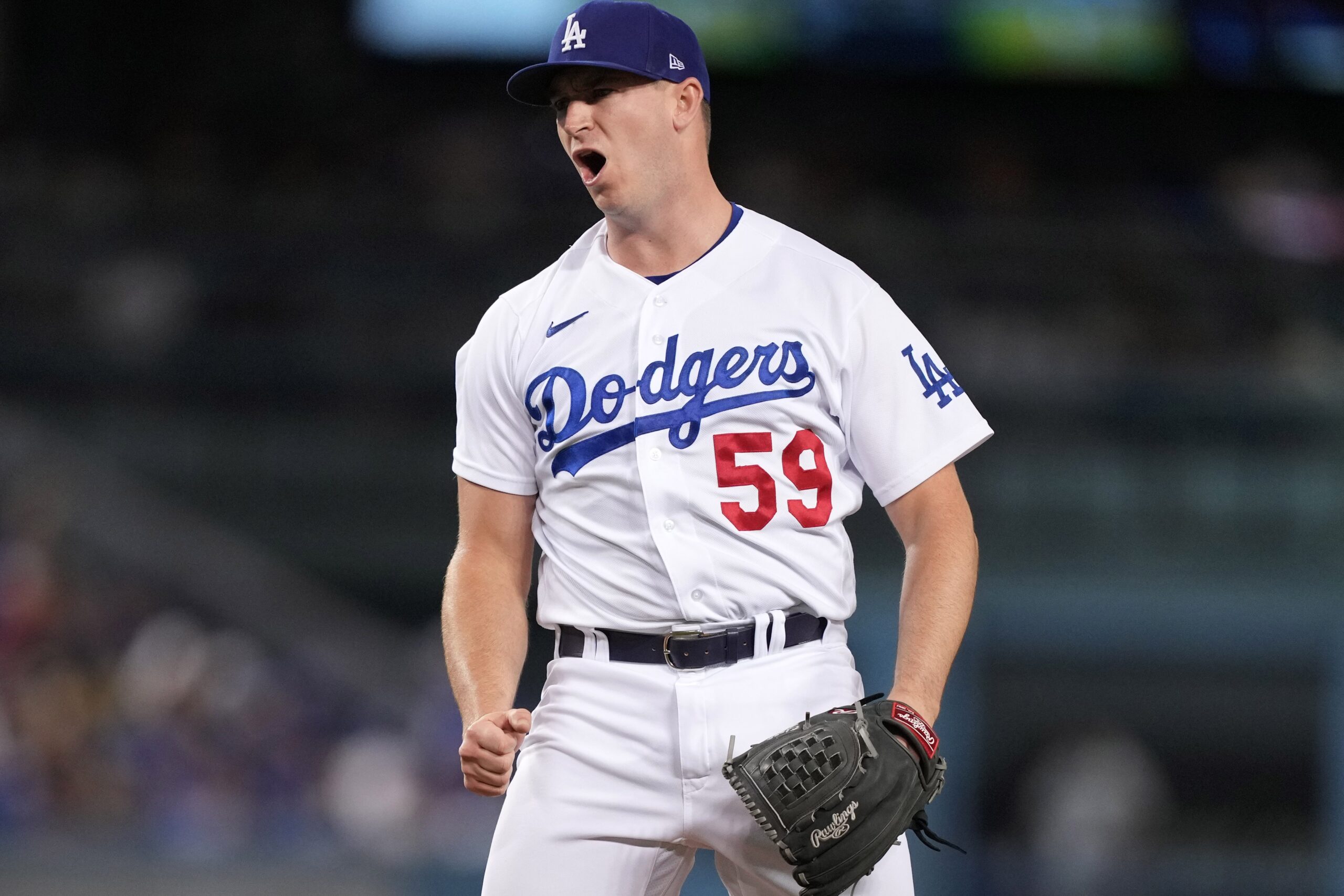 Dodgers Team News
Should the Dodgers Worry at All About Evan Phillips' Rocky September?
During the 2023 season, Evan Phillips has been reliable for the Los Angeles Dodgers. In September, however Phillips has struggled. So that begs the question:
Going into the postseason, should the Dodgers be worried about Phillips?
Dave Roberts doesn't think so.
"I trust Evan. Evan's gonna be just fine."

Via SNLA
Every baseball player has great periods and slumps. The Dodgers have a great bullpen, and if Phillips falters at all, the Dodgers have either Brusdar Graterol or Ryan Brasier who can close out a victory.
If the Dodger offense does its job and builds up four or more runs lead going into the ninth, the Dodgers don't need a closer. If they have at least a two-run lead, Phillips has wiggle room to allow a run without losing the game.
In 59.2 innings, Phillips has 64 strikeouts, 13 walks, a 2.11 ERA, and 23 saves. Phillips has ice water running through his veins, and will be fine in the postseason.
During September, Phillips hasn't had consistent work, and this leads to his inconsistency. He must have a feel for his slider. During the last week of the season, Roberts needs to find work for Phillips without tiring him out.
The break between the end of the regular season and the beginning of the NLDS can be difficult for Phillips, but the Dodgers will have him along with other relievers throw many bullpen sessions to keep their arm strength and rhythm of the delivery.
Since the Dodgers have gone through this before, they know how to manage their players. If Phillips falters in the NLDS, Roberts will find another reliever to close.
Photo Credit: Kirby Lee-USA TODAY Sports
Have you subscribed to our YouTube Channel yet? Subscribe and hit that notification bell to stay up to date on all the latest Dodgers news, rumors, interviews, live streams, and more!