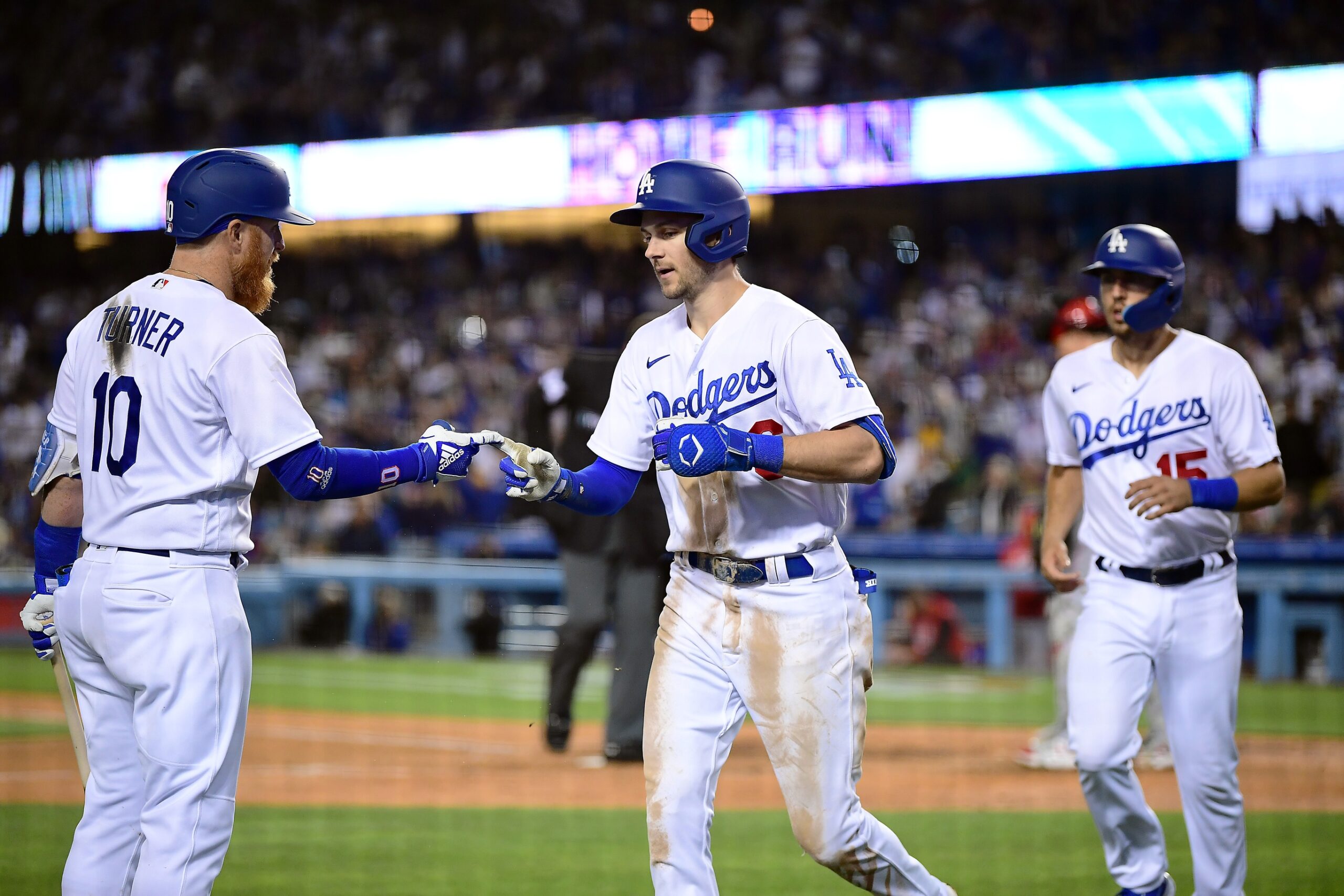 Dodgers shortstop Trea Turner is in the middle of the free agent frenzy. Turner is arguably the best free agent in the market and has caught many teams' interest. Of course, one of those teams is your Los Angeles Dodgers, along with contenders like the New York Yankees and the Philadelphia Phillies. However, one other team is in the running for the two-time all-star.
Sources: #Cubs among most active teams in the shortstop market during early days of free agency. They've been in touch with the agents for Carlos Correa, Trea Turner, Xander Bogaerts, and Dansby Swanson. @MLBNetwork @MLB

— Jon Morosi (@jonmorosi) November 12, 2022
The Cubs have shown interest in the speedy shortstop and the rest of the top free-agent shortstops in the market.
Chicago made the impression of going into full rebuild mode as they dismantled their core from the 2016 championship season in the 2021 trade deadline. Among those players were Anthony Rizzo, Kris Bryant, and Javier Baez.
The Cubbies finished that 2021 season at 71-91 and only got three games better, going 74-88 this past season.
Their payroll is looking mighty favorable to land Trea. According to FanGraphs, the Cubs have an estimated final 2022 payroll of $146 million this off-season.
Cubs General Manager Jed Hoyer expressed mid-season that he is looking forward to spending the money they have at their disposal. A shortstop is exactly what they need, similar to the Dodgers; however, the Dodgers could afford to look in-house if all fails with the available free agents.
Turner had the best season of his career in 2022, and we'll see who will be the lucky winner to sign Trea this winter.
Like the Cubs, the Dodgers have a massive payroll, estimated to have $262 million in their final 2022 payroll.
Have you subscribed to our YouTube Channel yet? Subscribe and hit that notification bell to stay up to date on all the latest Dodgers news, rumors, interviews, live streams, and more!