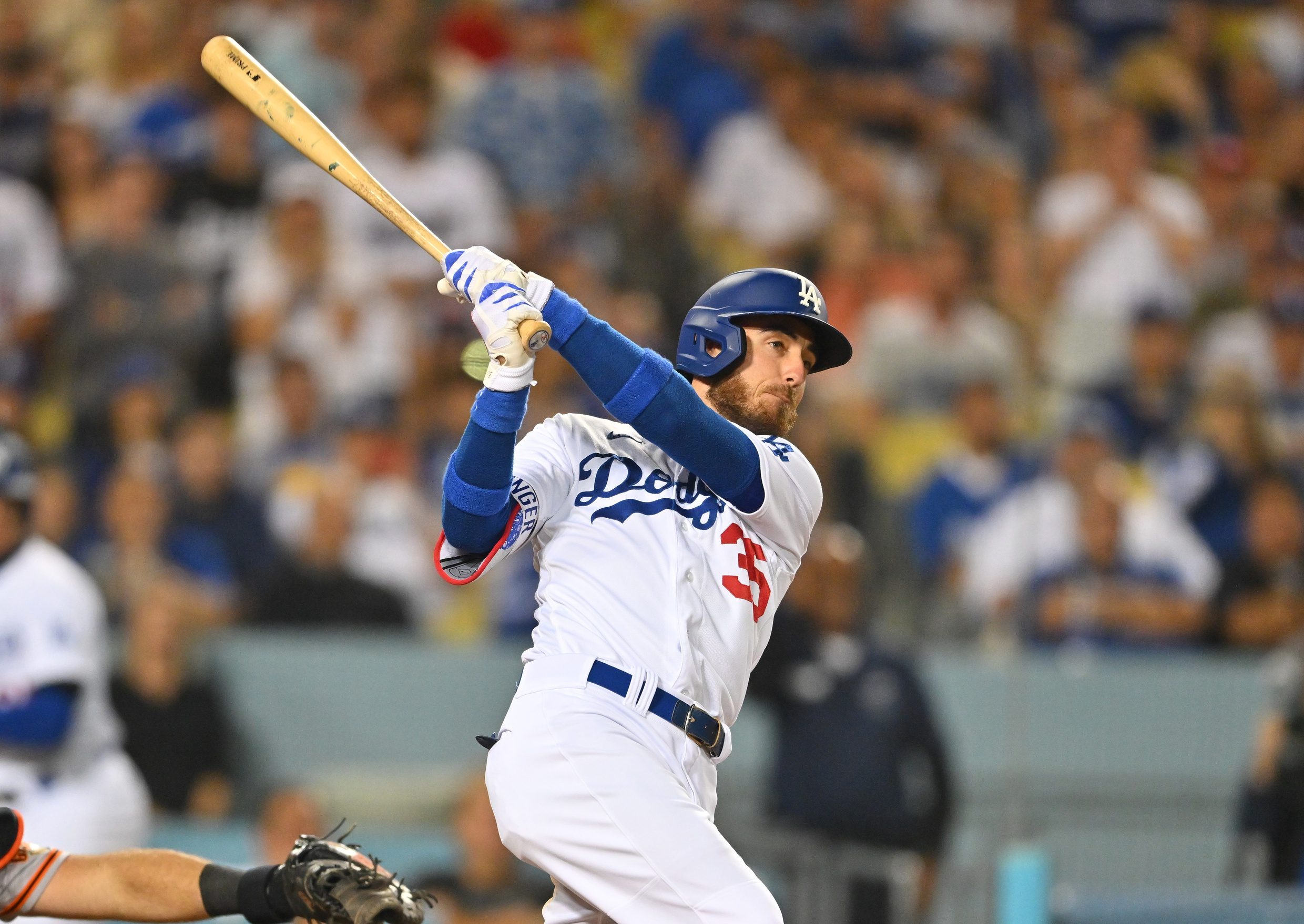 Dodgers Team News
Cody Bellinger Rumors: Giants Also Interested in Former Dodgers MVP
The Dodgers are just one of many teams looking for outfield help this offseason. And after non-tendering Cody Bellinger last week, they've thrown one name into the free-agent bin that apparently has a lot of those teams interested.
According to Susan Slusser in the San Francisco Chronicle, the Giants are one of several teams looking at both Bellinger and Brandon Nimmo, the two center-fielders who find themselves mentioned in the same sentence a lot these days.
"According to an industry source, the Giants have checked on Cody Bellinger, who was non-tendered by the Dodgers last week, as well as Brandon Nimmo, who compiled a 5.1 WAR with the Mets last season. Both can play center field and Bellinger is one of the top defensive players in the game."
Slusser notes that the Giants are looking for two outfielders, so they could be interested in both Bellinger and Nimmo, but San Francisco already has Mike Yastrzemski and Joc Pederson, and four left-handed outfielders might be pushing it.
But the Giants had the worst defensive outfield in baseball last year, so they might be willing to sacrifice platoon splits for excellent defense. With Bellinger, there's a risk they'd be sacrificing even more than platoon splits, as he hasn't hit anyone well the last two years. But he still plays solid defense and can run into a homer once in a while, and his upside is massive if he can figure out the issues with his swing.
Of course, with some people speculating Bellinger might want to go to Toronto to rebuild his value in hitter-friendly Rogers Centre, that mindset would seemingly disqualify San Francisco and pitcher-friendly Oracle Park. But that mindset is probably overblown, so Belli could end up by the bay.
Have you subscribed to our YouTube Channel yet? Subscribe and hit that notification bell to stay up to date on all the latest Dodgers news, rumors, interviews, live streams, and more!