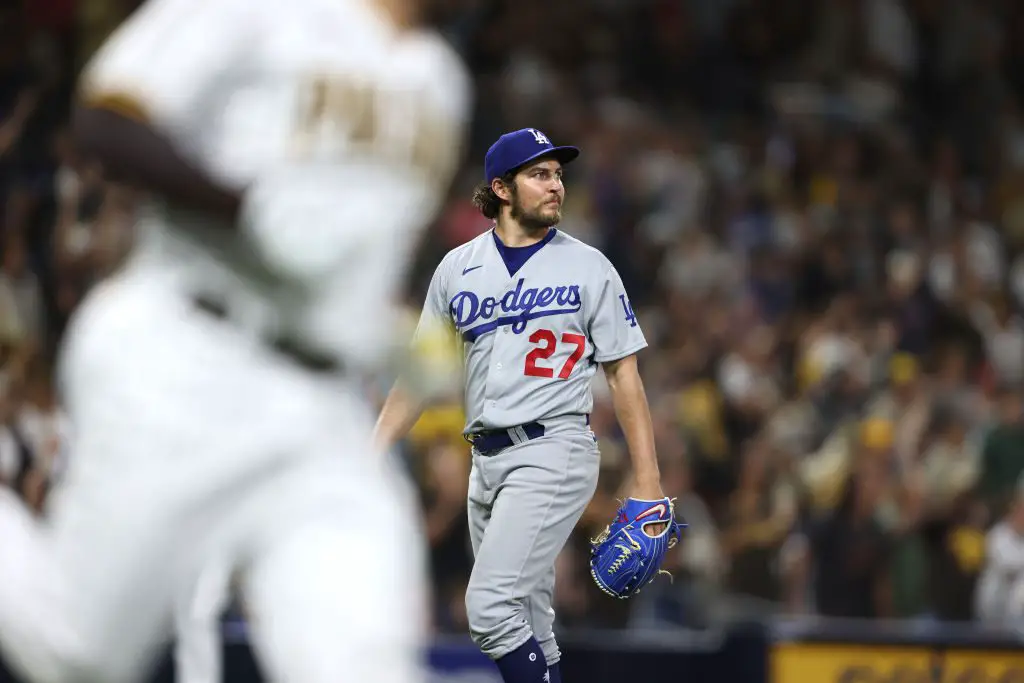 Dodgers Team News
Dodgers All-Stars Moving on From the Trevor Bauer Situation and Ready to Win Games
The Dodgers All-Stars walked the purple carpet on Tuesday afternoon ahead of the All-Star Game in Denver. There were smiles all around, and with good reason. Getting picked to play in the Midsummer Classic among the game's best is a huge honor. 
But there is also a dark cloud that looms over Dodgers players. There is no avoiding the Trevor Bauer situation, and the players in Denver are dealing with constant questions about the former Cy Young winner. 
USA Today's Bob Nightengale assembled quotes from several different Dodgers players when asked about Bauer on media day. Justin Turner led the way, noting that the team's focus right now was on winning ballgames. 
We're not really sure what's going on there. We're just going to show up every day with what we have in the clubhouse and find a way to win ballgames. The distraction is outside our clubhouse. We get paid to win baseball games.
Dodgers' first baseman and starting NL designated hitter Max Muncy had a similar comment when asked. He knows that the team has the pieces to move on without Bauer, and they might have to. 
I think we're going to move forward with the guys we have. It's tough. I don't want to comment on his situation. We have a lot of depth. We can fill in with pieces.
Chris Taylor recognized the need for more than 3 starting pitchers, which is where the team is at right now. 
There's obviously a lot that's up in the air right now. Obviously, we're going to need more than three starting pitchers.
Walker Buehler did not want to talk about his rotation mate, but did seem to have all of the trust in Andrew Friedman. The Dodgers President of Baseball Operations always seems to be up to something behind the scenes. 
I know right now it looks a little bleak in the starting rotation but Andrew has never been afraid to get guys to help us. I don't want to talk about (Bauer). It is what it is. It's out of my control. We'll strap it together, and put it together, whatever we have to do win. Right now, I wouldn't bet against us.
The Dodgers are currently chasing the Giants in the NL West by 2 games, but have put together the second-best record in all of baseball. Do they need starting pitchers? Probably. But you can always assume the team will do what's best for the franchise now and in the future. 
When there is a resolution to the Bauer situation, it should be much easier for the team to move on. 
Dodgers: Justin Turner Doesn't Sound Like He's a Fan of the All-Star Jerseys