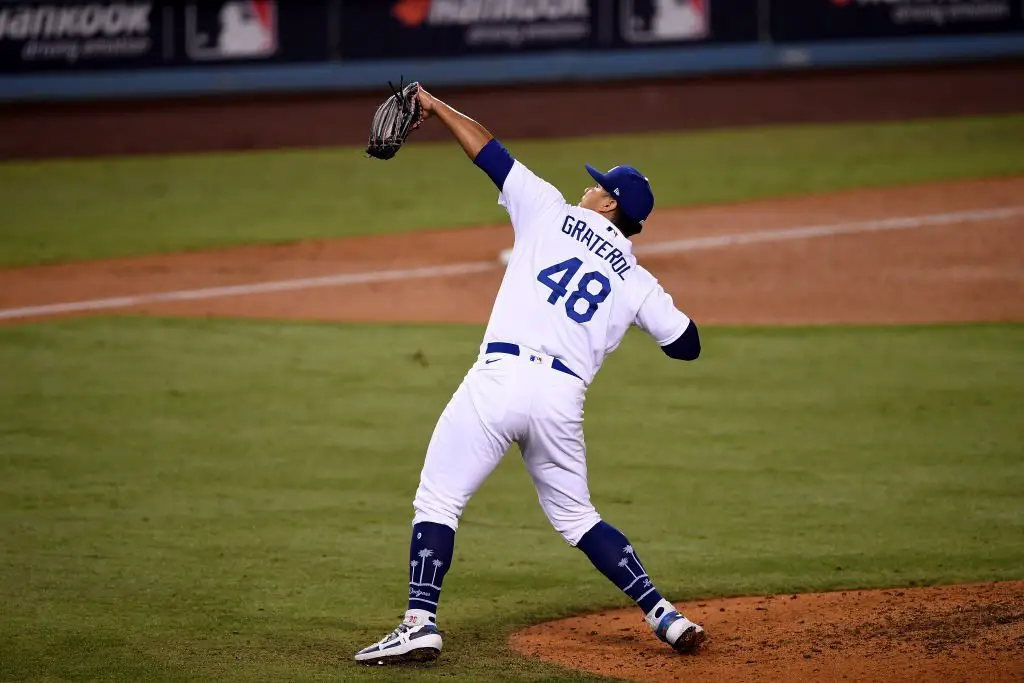 Dodgers Team News
Dodgers: Brusdar Graterol's 60-Day IL Designation Appears to Have Been a Mistake
The Dodgers will start the year without two big-name relievers in their bullpen. Joe Kelly and Brusdar Graterol both fell behind in Spring camp and never caught up. That led to neither of them getting to throw in a Cactus League game. 
Dodgers fans became overly concerned this week when Graterol appeared on the MLB transaction page. The Dodgers flamethrower was placed on the IL with a 60-day designation, according to the page. 
That promoted questions to Dodgers manager Dave Roberts about the plan for him and if there was cause for concern. Doc sort of added to that concern while also taking away from it, saying that Graterol was ahead of Kelly in his progression but unsure of the plan for him. 
The good news is that it appears the transaction was a mistake. The updated list from MLB shows that the Dodgers hurler was designated for a 10-day Injured List stint on April 1st, the start of the season. There was no explanation for the trip to the IL.
Graterol also posted a story on his Instagram on Saturday afternoon, further relieving fears that something had gone wrong. Brusdar appears to have been throwing at the team's Spring Training facility in Glendale. 
Dodgers Sign Steven Souza Jr. to Minor League Contract! Does LA Need Another Righty Bat?