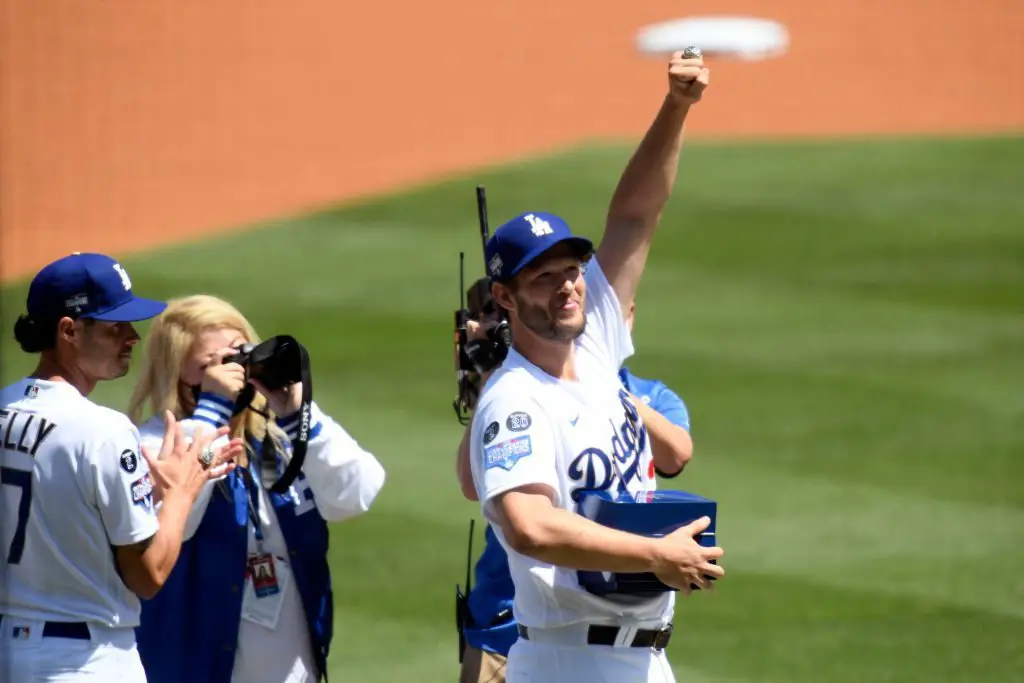 Editorials
Dodgers: Clayton Kershaw Expected to Re-Sign with LA, For How Much?
Dodgers Manager Dave Roberts appeared on MLB Network's High Heat and said that he thinks that Clayton Kershaw will re-sign with Los Angeles. Roberts told Alanna Rizzo, "I think he'll be a Dodger" and that the relationship and comfort level that he and his wife Ellen have with the organizaiton along with Kershaw's 'great relationship' with Dodgers president of baseball operations, Andrew Friedman, would lead him to continue his career in Blue.
We discuss Roberts' comments on the 3-time Cy Young Award winner's future and if Kershaw is more likely to re-sign with the Dodgers, retire, or sign elsewhere.
Next, we look ahead to next year's Dodgers starting rotation. LA has two slam dunk, no doubt about it front of rotation starters in Buehler and Urías and then a bunch of question marks.
Will the Dodgers get a deal done to keep Max Scherzer as the team's number one starter? Does Clayton Kershaw want to continue his career in LA and will the PRP injection he received in his left flexor tendon allow him to regain full-health? Will they be able to turn the recently signed LHP Andrew Heaney into a reliable back end of the rotation guy? When will Dustin May return to the mound after undergoing Tommy John Surgery in early May? What is the plan for the sometimes shaky Tony Gonsolin moving forward?
With questions abound for the Dodgers starting rotation next season, we discuss how LA can best optimize Clayton Kershaw if he does decide to come back.
Plus, former Dodgers manager, Joe Torre, said in a recent interview that Clayton Kershaw, "didn't like him at first." We discuss Torre's comments and look back at Kershaw's up and down first season in the Bigs.
WATCH
Looking for more Dodgers News? Subscribe to our YouTube Channel! Subscribe and hit that notification bell to stay up to date on all the latest news, updates, rumors, interviews, live streams, and more!
NEXT: Trea Turner Addresses The Possibility of Signing an Extension