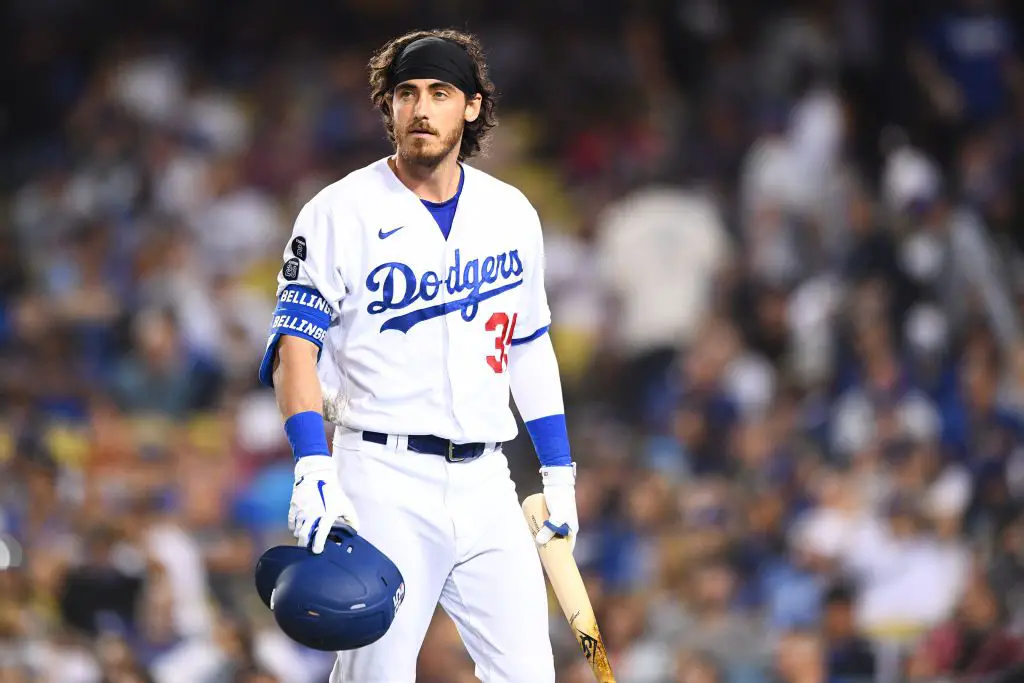 Dodgers Team News
Dodgers: Cody Bellinger Got a Haircut and the Internet Lost its Mind
As Cody Bellinger has struggled his way through the 2021 season, calls have come in far and wide as to what's going wrong with the Dodger centerfielder. His swing is too long, his stance is too tall… his hair is too long!
Well, he fixed one of those things.
Yesterday during the TV broadcast, a cleaned up Bopper was spotted as the Dodgers lined up to celebrate a 4-2 win over the Diamondbacks…
? BREAKING NEWS: Cody Bellinger has cut his hair. I repeat the former MVP has cut his hair!! #Dodgers pic.twitter.com/GApYjfSWjp

— Dodgers Nation (@DodgersNation) September 25, 2021
Cody got a haircut and trimmed the beard. And with that, of course, the internet went wild.
https://twitter.com/MelissaTRuiz/status/1441623781819105285
Cody Bellinger cuts his hair and the Dodgers get the W. Is this a coincidence?! I THINK NOT! #Dodgers pic.twitter.com/yi5gj82Yfg

— Curtis (@yarsitruc) September 25, 2021
Dodger fans, just because Bellinger finally cut his hair. Doesn't mean he's gonna figure out how hit again ?. pic.twitter.com/7ZgK7IHGQK

— . (@KevBradoYT) September 25, 2021
Including some of us at Dodgers Nation.
Bellinger's cut his hair!

Just give the Dodgers the World Series now. It's OVA for the league!!

— Doug McKain (@DMAC_LA) September 25, 2021
2021 MVP confirmed. https://t.co/gm5CQ4t5LO

— Clint Pasillas (@realFRG) September 25, 2021
As the season has trudged along and Cody's struggles compounded, the calls for — more specifically the emails for — him to cut his hair have come with regularity. DN alone for some reason receiving at times 3-4 messages daily about a haircut being the cure to Belli's woes.
While he's still on the injured list as he recovers from a fractured rib on his left side, you have to wonder if he's working on bringing back all of the hits that worked for him during his magical MVP season in 2019. Do we start hearing Hotel California by The Eagles blaring at Dodger Stadium again? Will we again see the return of the classic upright stance after Cody introduced a newer, more simplified approach at the plate before Gavin Lux ran into him.
League in trouble now

— Jä?øñ??? (@JasonFrom42nd) September 25, 2021
Cody Bellinger got a haircut… league in trouble now.
Have you subscribed to our YouTube Channel yet? Subscribe and hit that notification bell to stay up to date on all the latest Dodgers news, rumors, interviews, live streams, and more!
NEXT: Dave Roberts Recognizes the Huge Impact Trea Turner Has on LA