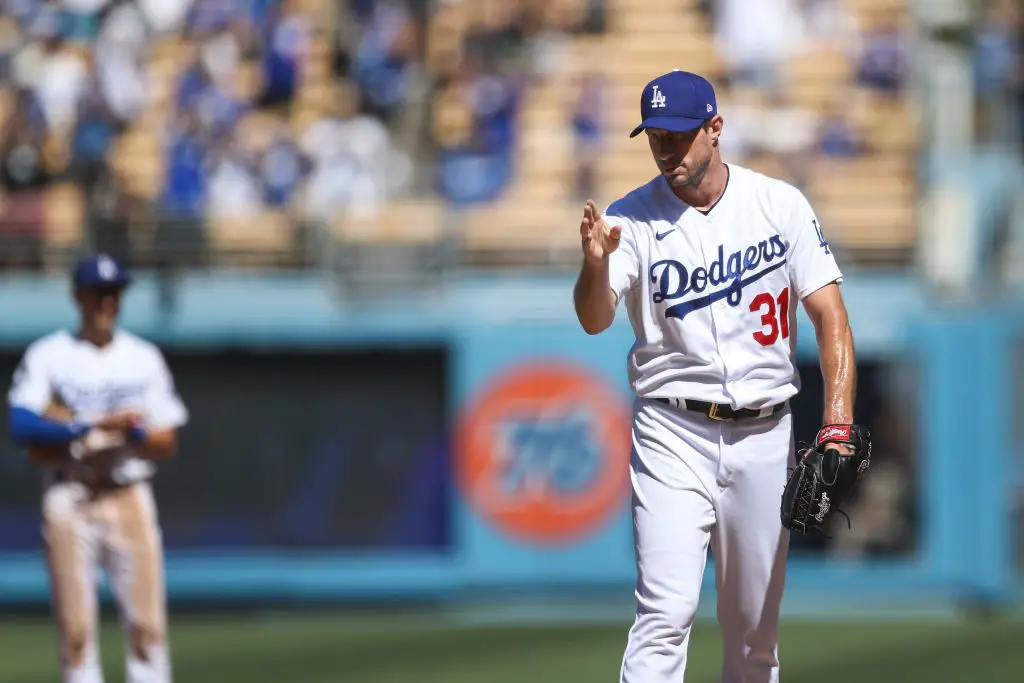 The National League Cy-Young Award conversation will run through Los Angeles in 2021. Walker Buehler, Julio Urías, and Max Scherzer are all more than deserving, and they all have a great chance to be this year's winner. Having a trio of starters with worthy resumes has made it a fun race to watch as the season comes to a close.
If there were ever a downside to having three Cy-Young candidates on one team, it would be choosing a favorite among them. Even so, manager Dave Roberts has seen enough over the past few months to know that there is one clear-cut favorite.
"He has [done enough to be the frontrunner for the Cy-Young Award], yeah", said Dave Roberts prior to Wednesday's game. "I think that it's a pretty simple answer for me and not to take anything away from Walker [Buehler], or [Corbin] Burnes, or [Brandon] Woodruff or whoever else is in the mix."
Since joining the Dodgers, Max Scherzer has gone an incredible 7-0 while the team itself has won all 11 of his starts. He has shown signs of mortality in his most recent outings, however, having allowed 5 earned runs in each of his last two appearances.
Even with those struggles, he owns a stellar 1.98 ERA during his time with LA. No pitcher will ever be perfect, and the Dodgers have done a great job of picking up their ace after all the times he's given them a lift. Scherzer has been a godsend with all of the injuries to the rotation, and he'll be an important piece come October.
If Scherzer does indeed go on to win the Cy-Young, that would mark the 4th time he'd be taking home the honors. This would make him just the fifth player in baseball history to win it four different times.
NEXT: Should Dodgers Move Max Muncy Down in the Lineup?