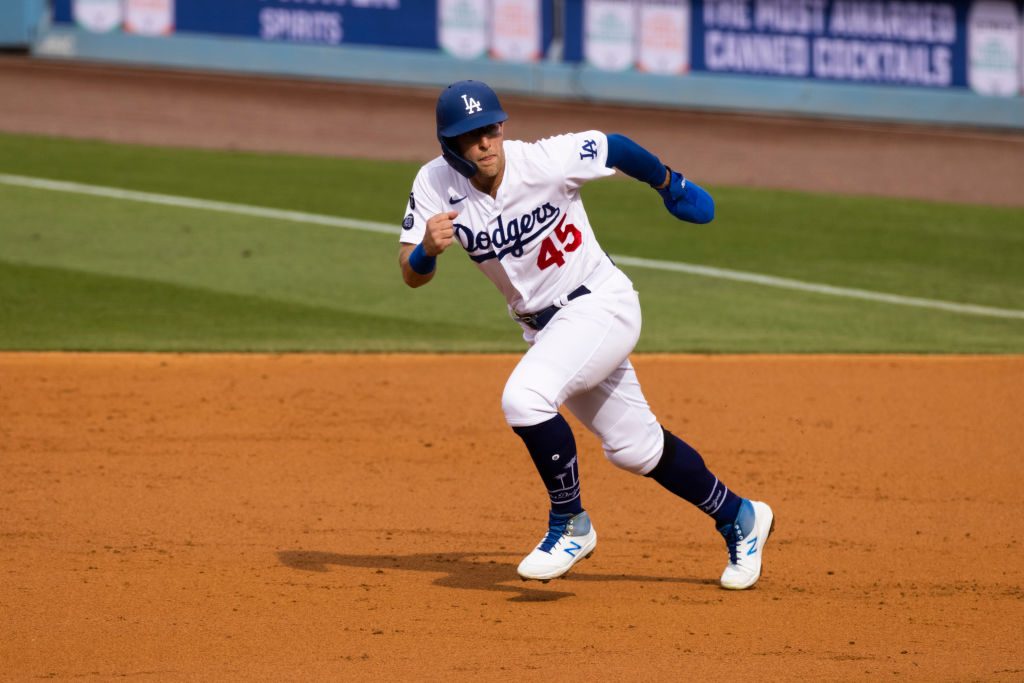 Dodgers Team News
Dodgers: Dave Roberts Sort of Throws Matt Beaty Under the Bus in the Loss
The series in San Diego did not go the way the Dodgers had hoped. Looking to keep pace with the Giants in first place, Los Angeles left the Padres series down 4 games in the west after getting swept. The offense was flat, the bullpen gave up runs in big spots, and the starters weren't nearly as good as they needed to be to win. 
It got ugly. Wednesday night ended with the Padres taking a late lead over the Dodgers thanks to an 8th inning rally. Jake Cronenworth led off the inning with a double over the head of Matt Beaty in right field. The Padres would eventually put up 2 runs and never look back. 
After the game, Dave Roberts was asked about the ball hit over Beaty's head. The exact question was whether or not he believed Mookie Betts would have caught that ball had he been out there. The Dodgers skipper gave an uncharacteristically negative answer about one of his players. 
He does. He does. Mookie's an elite defender. Matt's not. He's doing the best he can. But certainly Mookie makes the play, I expect, yeah.
Betts was forced to sit out on Wednesday due to an illness. The Dodgers gave him an IV treatment and sent him back to Los Angeles to rest up for the series against the Cubs. But it's still very out of character for Doc to say something so negative about one of his players. 
That's not to say he can't say things like that. Dave knows his players better than anyone and who knows what that relationship is like. Still, it did seem like an odd decision to seemingly throw him under the bus in the loss. Even if he didn't mean for it to come off that way, that's how it was received in the postgame. 
Austin Barnes came in to pinch-hit for Beaty in the top half of the 9th inning. 
Dodger Stadium News: Elton John Announces Concert in LA, Tickets, Dates, and More