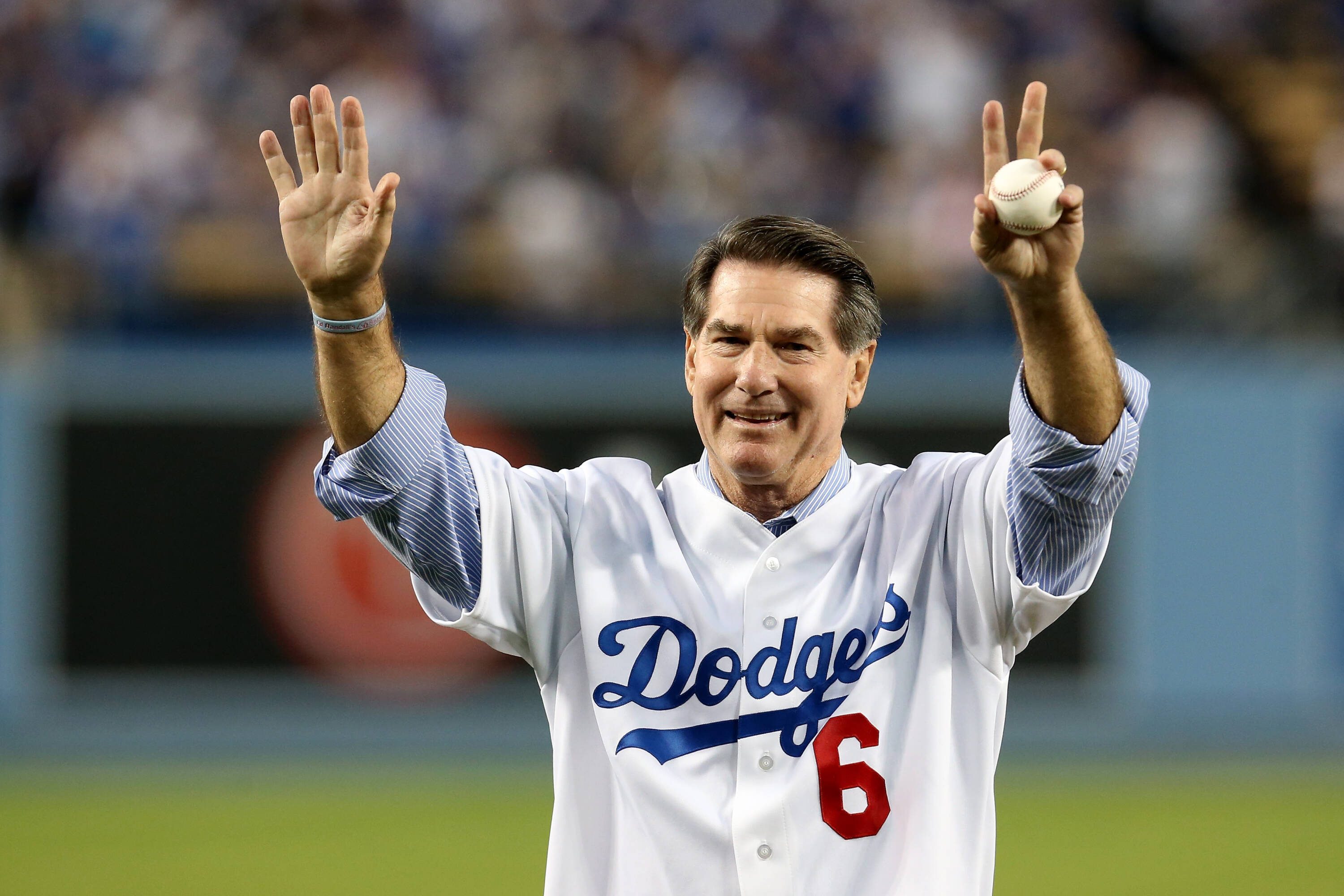 Dodgers Team News
Dodgers: Fans Strongly Support Steve Garvey Getting Into the Hall of Fame
The Tommy Lasorda Dodgers era is chock full of legendary figures. The best of the best have been immortalized in baseball's Hall of Fame. Dodgers fans firmly believe first baseman Steve Garvey deserves his spot in the hall alongside his peers from that golden era: Lasorda, Don Sutton, and Jim Gilliam.
Should Steve Garvey be in the Hall of Fame? #Dodgers

— Dodgers Nation (@DodgersNation) December 22, 2021
Garvey's Awards and Accolades
As a Dodger, Garvey slashed .301/.377/.459. Garvey beat out a slew of future Hall of Famers (Lou Brock, Johnny Bench, Mike Schmidt, Joe Morgan, Willie Stargell) and teammate Mike Marshall to win the 1974 NL MVP award.
Garvey led the NL in hits twice (1978 & 1980). The ten-time All-Star also finished in the top ten for NL MVP voting five times during this 14-year Los Angeles career.
Garvey was elite, even more so in October. His .359 average in the 1981 playoffs helped push the Dodgers to their first championship in 16 years.
His .910 lifetime playoff OPS propelled him to NLCS MVP awards in 1978 and 1984. For puzzled Dodgers readers, he won the 1984 hardware with the San Diego Padres. The last five years of his 19-year career were spent in San Diego.
The former Michigan State Spartan could also handle the leather. He took him four consecutive Gold Gloves at first (1974-1977).
The Ultimate Honor
In an interview this past December, Garvey expressed how much it would mean to him to join fellow Dodger Gil Hodges in the Hall of Fame. Hodges, one of Garvey's mentors, was posthumously elected on December 5, 2021.
"It would be the ultimate honor for me, with Gil being my idol. You never know."
Garvey would have to be elected to the Hall of Fame by the Modern Baseball Committee. This is due to the fact that he's no longer an eligible candidate on the BBWAA ballot. He would need votes from at least three-fourths of the committee.
The first baseman was a fantastic player for the Dodgers during his decorated career.
If Dodgers fans have their way, he will indeed one day join his hero Gil Hodges in Cooperstown.
NEXT: MLB Insider Confident Clayton Kershaw Will Re-Sign With LA