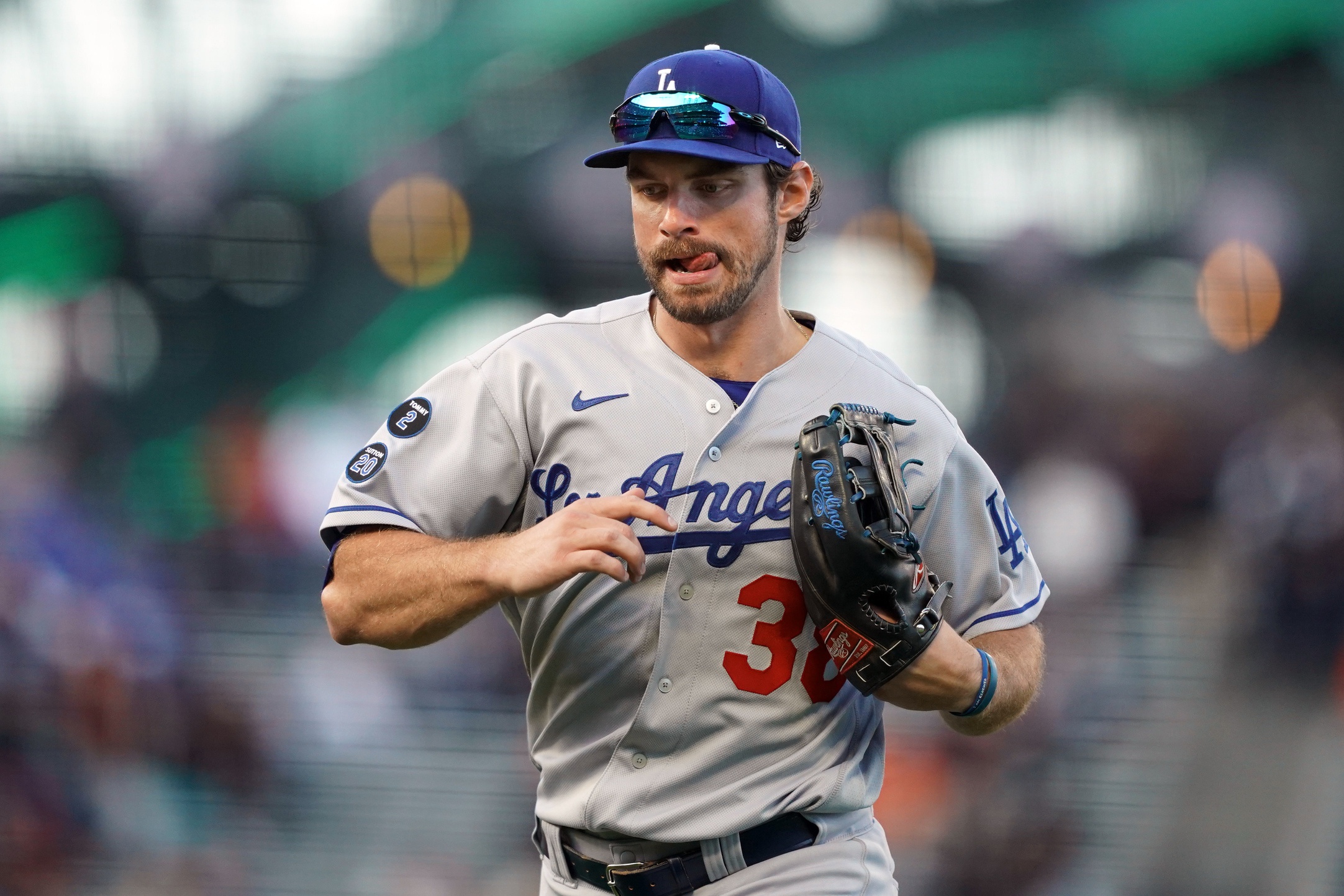 Dodgers Team News
Dodgers: Former Dodger Signs with NL East Team After Poor Showing in Korea
Former Dodgers outfielder DJ Peters, who got 34 plate appearances with the Dodgers last year before being designated for assignment and claimed by the Rangers, has signed a minor-league deal with the Washington Nationals, according to MLB Trade Rumors.
Peters batted just .192 with the Dodgers, and while he showed more power with the Rangers — 12 of his 13 homers came in his 206 PA in Texas — his lack of plate discipline led to worse overall numbers. The Rangers released Peters in December, and he caught on with the Lotte Giants of the Korean Baseball Organization.
Things didn't go much better in Korea for Peters, who batted .228 with a .701 OPS in 354 plate appearances before Lotte released him in July. Peters picked up with the Nats last week, and in three games in Triple-A Rochester, he is 3-for-11 with a triple.
Peters showed great power in the minors with the Dodgers, but the question was always whether he would be able to make enough contact to last in the big leagues, with 673 strikeouts in 2,193 minor-league plate appearances for L.A. That question still remains, as his strikeout rate in the big leagues was 34.2%, even higher than the very high 30.7% he posted in the minors.
A team like Washington makes sense for Peters, as they're rebuilding and might have room for a year or two for a good defensive outfielder with a ton of power and a ton of swing-and-miss. Peters is one of the most likable players you'll ever meet, so here's hoping he can take advantage of this next shot in U.S. organized ball.
Have you subscribed to our YouTube Channel yet? Subscribe and hit that notification bell to stay up to date on all the latest Dodgers news, rumors, interviews, live streams, and more!