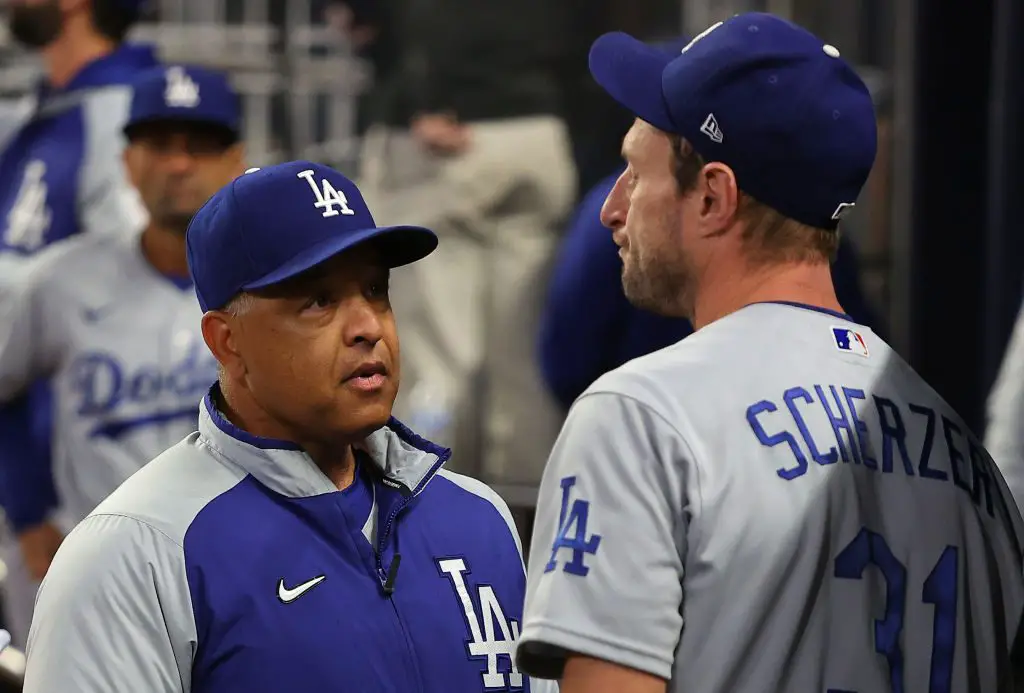 Editorials
Dodgers: Game 5 Win Offers Opportunity to Erase Postseason Pitching Mistakes
Earlier in the postseason, Dave Roberts made several moves that were very controversial and almost blew the NLCS altogether. Instead of relying heavily on one of the best bullpens Los Angeles has had in some time, he turned to starters Max Scherzer and Julio Urías to work in relief on two different occasions.
I'll let the Max relief appearance slide as it was a winner take all game against the Giants, yet Julio's relief appearance in Game 2 of the NLCS did not sit right with me, especially since he was scheduled to start in game 4.
Any matchup pitching advantage was ultimately wiped away as both Scherzer and Urías fell flat in their outings. It seemed as if Dave Roberts blew any chance of winning the series and a chance at repeating as champions. Going with a bullpen game in Game 5 didn't give any slimmer of hope either.
There's still hope for the Dodgers!
However, thanks to the bats finally coming alive in an 11-2 win, the Dodgers will head back to Atlanta with the momentum shifting in their favor. They'll get the chance to run out a fully rested Max Scherzer in game 6 (extra rest, actually) and a fully rested Walker Buehler in game 7 if they can push it to that point. 
While the offense will need to continue their barrage against Braves pitching, I really like the chances of the Dodgers repeating their 2020 surge to rally past Atlanta. Despite Scherzer's inability to pitch deep into the game his last time out, he gave the Dodgers a fighting chance. He's an animal on the mound and one slip up shouldn't make you think otherwise.
As for Buehler, he was roughed up in his last outing, but part of that was due to a misplayed ball by Gavin Lux and a missed strike 3 call that led to a big inning. Still, Big Game Buehler should be able to give it everything he's got and will have plenty of help with an all-hands-on-deck approach in game 7.
Final Thoughts
As much as this team has frustrated every fan with their inconsistencies, they are still the better team on paper and between the lines. Hopefully, with the huge win on Thursday night, they'll have the energy and fire to shock the Braves once again.
NEXT: Max Muncy Out of Elbow Brace, Remains Hopeful for Return