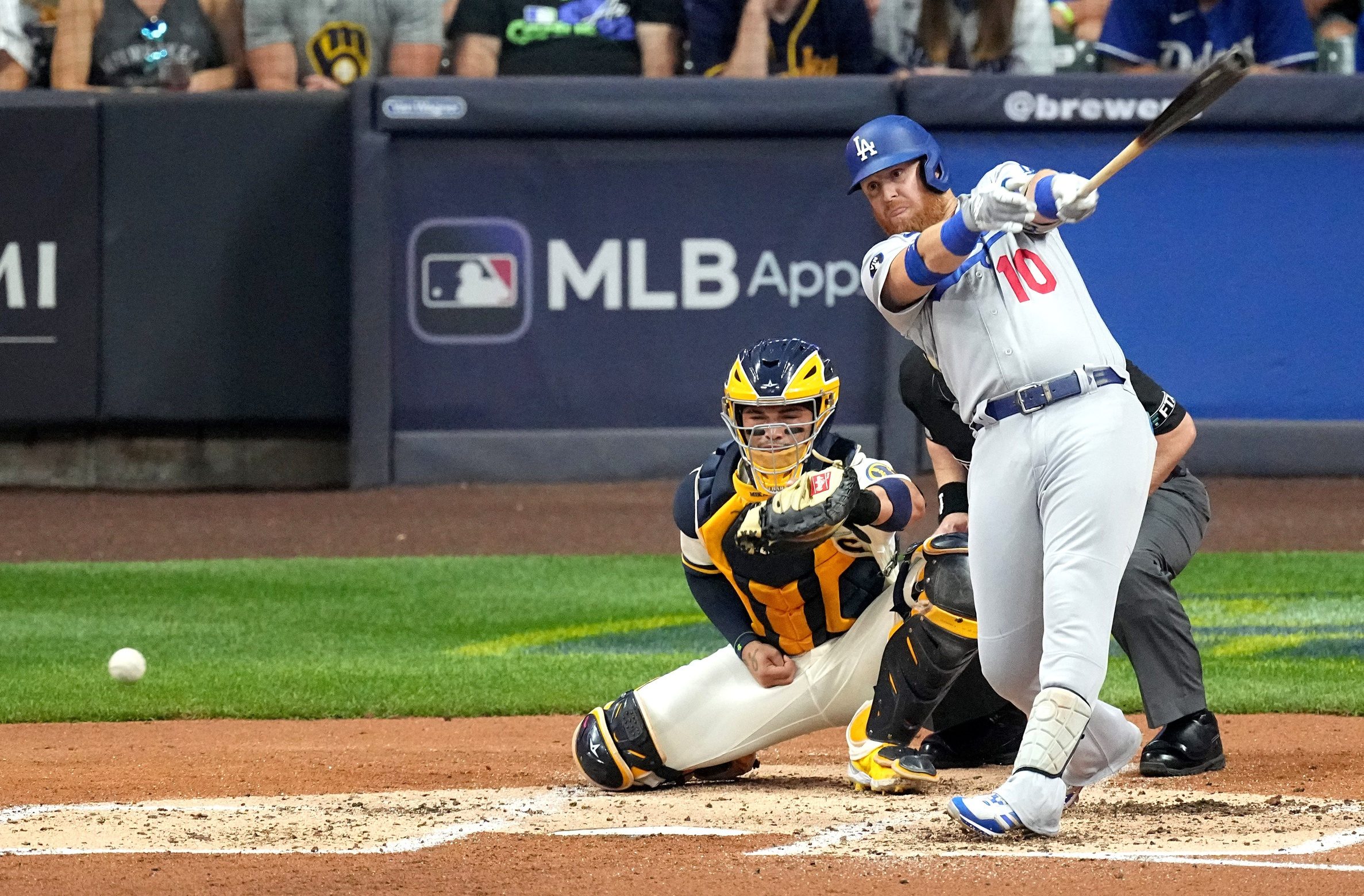 Dodgers Team News
Dodgers: Justin Turner Comically Trolls David Vassegh After Epic Fail
Everyone on the Dodgers seemed relieved that insider/reporter David Vassegh wasn't more seriously injured in his trip down Bernie Brewer's slide, if for no other reason than so they could make lots and lots of jokes about it.
The latest joke comes the morning after, when Justin Turner returned to the scene of the crime to do a little redecorating.
#HolyCrap #VasseghsChalet @THEREAL_DV ? pic.twitter.com/hKrwrAvYQV

— Justin Turner (@redturn2) August 18, 2022
Reminiscent of when Gavin Lux smashed into the wall at Dodger Stadium last year, JT busted out the chalk/tape to mark the crime scene. But what really makes it is the taped "HOLY CRAP," along with the #HolyCrap hashtag on the tweet.
In case you missed the incident, here's video again, and if your sound is on you might be able to tell where Turner's "holy crap" comes from.
99% of movies don't have a better ending than this ? pic.twitter.com/YXaMhPPfVc

— Jomboy Media (@JomboyMedia) August 18, 2022
We just can't get enough of Vassegh's "Hi, guys!" at the end of the video, kind of like the dugout reporter's version of Dr. Nick on the Simpsons saying, "Hi, everybody!". Joe Davis introducing the video shows why he is the voice of baseball for Fox Sports. Just absolute excellence at his craft.
While it was certainly impressive that Vassegh returned to the stadium to finish his job yesterday, the real test will come with today's early game, now that DV's had a bad night's sleep, battling through the pain meds and with things tightening up. It might be a rough one for Dave, but at least he knows JT and the rest of the Dodgers are there to help him, even if they're laughing a little bit while they do it.
First pitch is set for 11:10AM PT, and by all accounts, DV will be on the scene.
Have you subscribed to our YouTube Channel yet? Subscribe and hit that notification bell to stay up to date on all the latest Dodgers news, rumors, interviews, live streams, and more!
Dodgers News: Austin Barnes Ribs David Vassegh After Viral Slide Fiasco