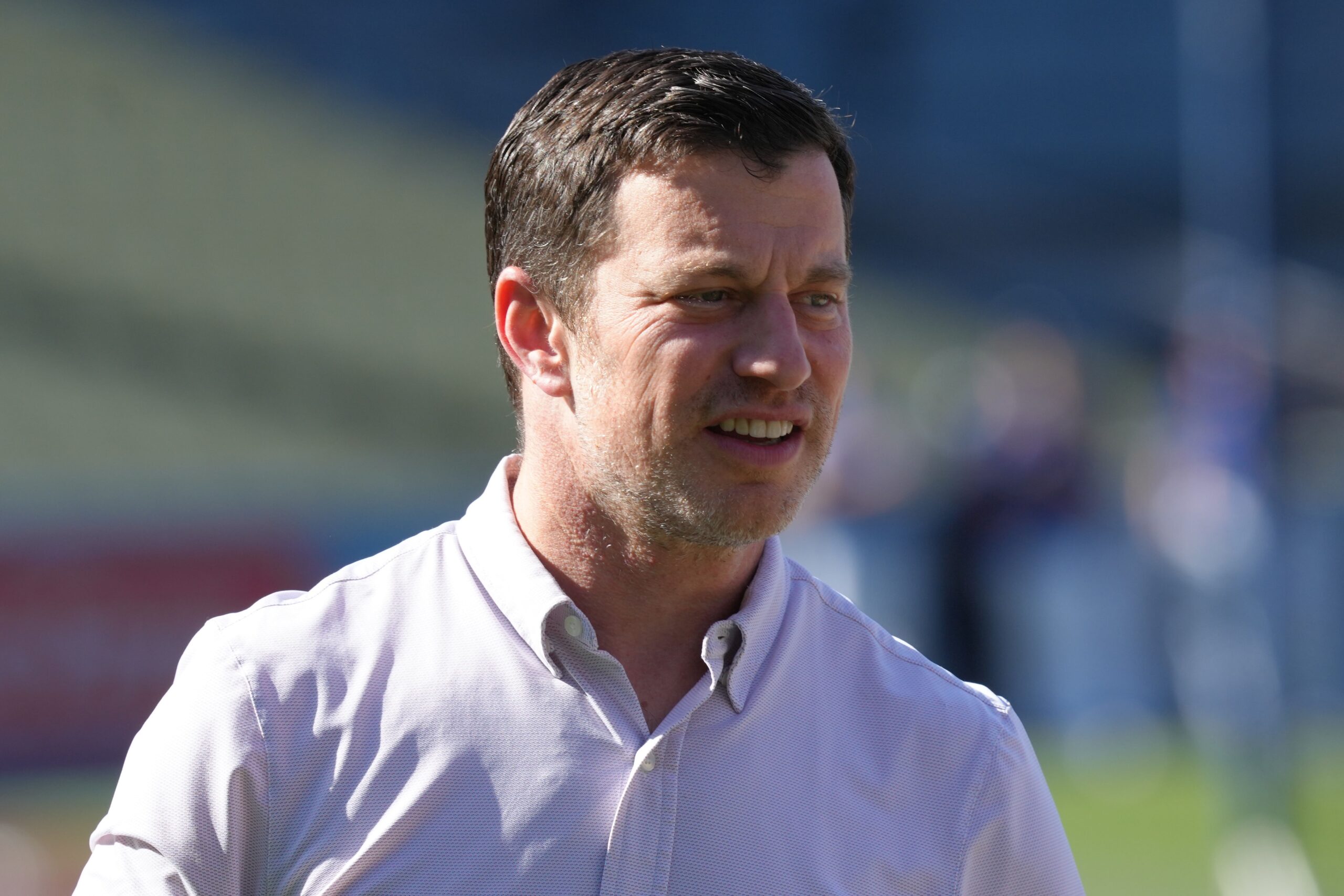 Dodgers Team News
Dodgers News: Andrew Friedman Leaves Door Open for Prospects to Fill LA's Starting Pitching Need
After the headache of the postseason with the Dodgers missing some key starting pitchers, it's no question the Dodgers will be looking to improve their unit. Clayton Kershaw still remains a question mark to return while the health of Walker Buehler remains a long shot with no specific time for a return.
This keeps the Dodgers down to Julio Urias, Tyler Anderson, Dustin May and Tony Gonsolin assuming they all return next season. However, even with the return of their star power it doesn't hurt adding more depth to a unit who clearly struggled to stay healthy at the end of the season.
How high up the agenda is for the #Dodgers to get starting pitching this winter?

"Very," Andrew Friedman said.

— Juan Toribio (@juanctoribio) November 9, 2022
This leaves Andrew Friedman with some decisions to make, but Dodgers fans can feel a bit hopeful knowing the awareness within the front office remains at an all time high. The hitting for the Dodgers during the postseason will always be a topic of conversation, but it doesn't help the argument when the Dodgers were without a set closer and had to rely on key starters on a pitch count when it mattered most.
Friedman is open to making some moves, but also hasn't ruled out the possibility of prospects to fill the need.
Friedman said starting pitching is "very" high up the agenda for the Dodgers this offseason –– although also added they have "a lot of really talented kids knocking on the door."

— Jack Harris (@Jack_A_Harris) November 9, 2022
It's always a better opportunity to go after the proven players, but with the way the Dodgers played during the regular season it's evident the Dodgers are close to becoming a championship caliber team once again. A blockbuster move may not have to be made, but the team needs to do something to avoid the same disappointment once again.
Have you subscribed to our YouTube Channel yet? Subscribe and hit that notification bell to stay up to date on all the latest Dodgers news, rumors, interviews, live streams, and more!