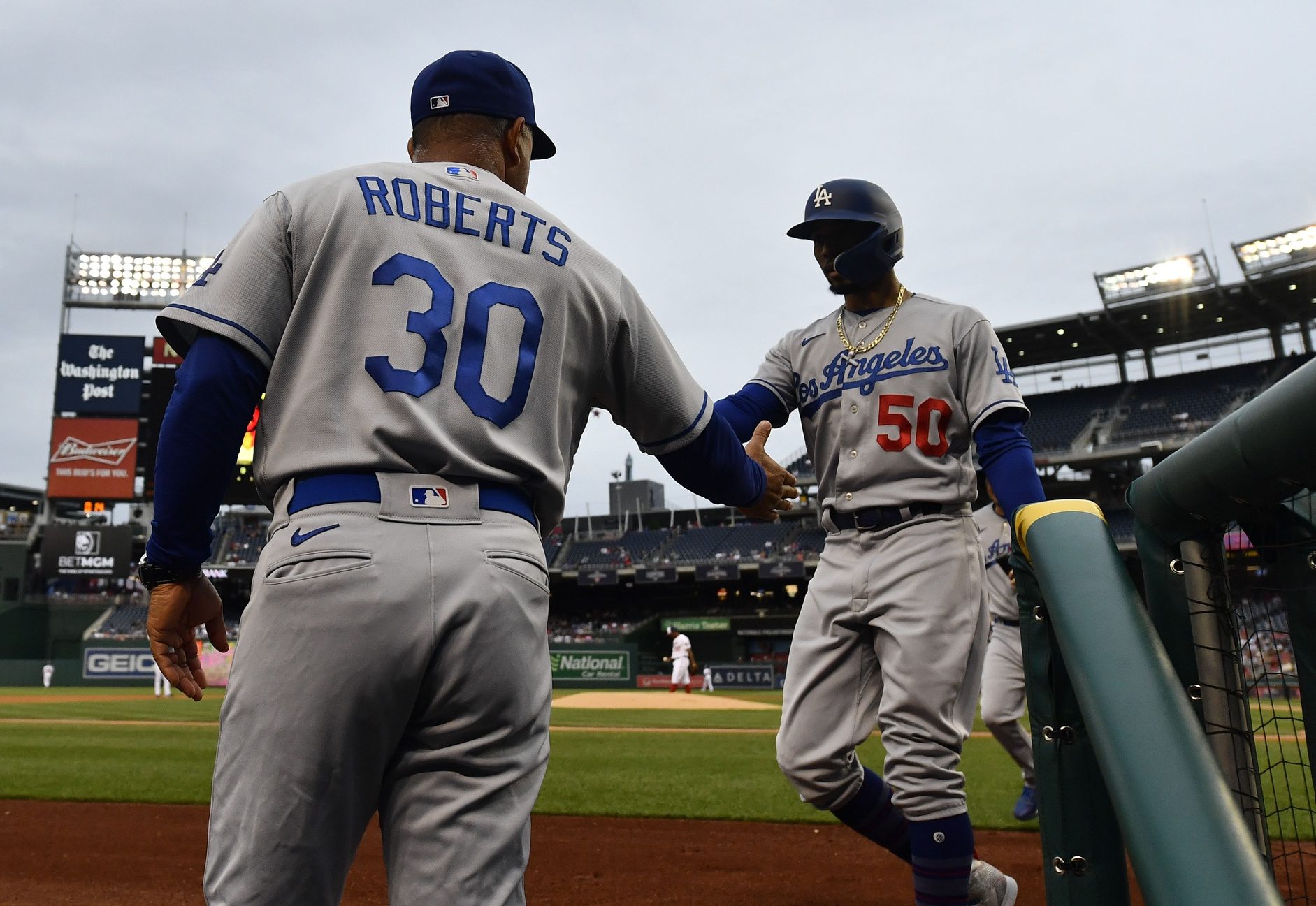 Dodgers Team News
Dodgers News: Dave Roberts Feels He's Seeing the Best Version of Mookie Betts
The MLB All-Star break has arrived, which means the Los Angeles Dodgers can finally take a breather.
Dave Roberts has been busy from the start of the break, already making crucial decisions to the team's active roster such as optioning second-baseman, Miguel Vargas, and deeming Julio Urias as the first starter after the break.
And as the Dodgers prepare to welcome back a few players from the IL, Roberts couldn't help but to show some praise for Dodgers Outfielder, Mookie Betts, stating that this is the best version of Betts that he's seen from him.
Roberts even thinks that he is playing better than he was in 2020, the year the Dodgers won the World Series in baseball's 60-game shortened season.
"You know, 2020 was a sprint. Everything was new to him. I think this is the true authentic version of Mookie. And so I think for me, yeah, this is probably the best version I've seen."

Dave Roberts – OC Register
Betts was the runner-up for the National League MVP in his first season with the Dodgers back in 2020, but his stats this year kind of say some truth to what Roberts is saying.
Throughout the last 10 games before the All-Star break on Saturday, Mookie Betts had reached base in 28 of 47 plate appearances – 12 walks, two singles, eight doubles and six home runs – while driving in 14 runs and scoring 13.
According to OptaStats, Betts is just the seventh player since 1920 to have a dozen extra-base hits, a dozen walks, a dozen runs scored and a dozen RBIs in a 10-game span, joining the likes of legendary ballplayers, such as Babe Ruth (1921), Lou Gehrig (1935) and Ted Williams (1950 and 1951).
With a .276 BA, 26 Home Runs (T-3rd in NL), 62 RBIs (T-7th in NL) and a .964 OPS (4th in NL), there's no doubt how important Mookie Betts is to the Dodgers and the kind of impact he can make during the second half of the season should make teams around the Majors a little concerned.